Get Your Non-Leather Motorcycle Gear On
Real men and women are kind to animals. So if you don't want to put up with the leather industry's cruelty to animals and environmental destruction, then wear non-leather motorcycle gear. It's safe and functional yet stylish and sexy. You can look like a bad-ass while still being kind-hearted.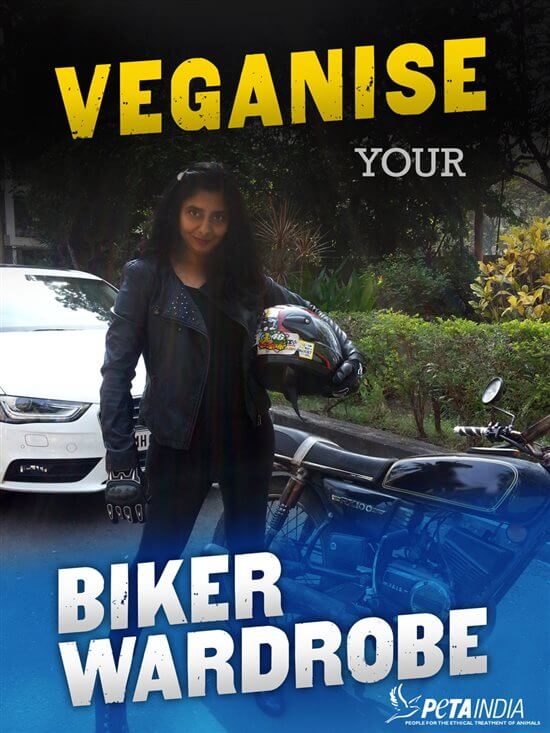 Hop off your bike and into the hottest pub in town in these vegan jackets:
Biker gloves need not be leather. In fact, many bikers prefer more comfortable, durable materials which are good for adverse weather conditions and still cruelty-free:
You can kick up some real dirt in faux-leather boots. They're sleek, super-sexy, comfortable and compassionate:
Vegan bikers are cool because they care about animals – but the gear they wear is pretty cool, too. You can always look like a biker babe or biker dude even if you don't own a bike. Just dress the part. We won't tell.