Following PETA India's Court Petition, the AWBI Advises Centre to Pass Ban on Animals in Circuses Again
The Animal Welfare Board of India (AWBI), a statutory body established under The Prevention of Cruelty to Animals (PCA) Act, 1960, has advised the central government to pass legislation banning animals in circuses for a second time. The recommendation comes on the heels of inspections conducted by the AWBI following orders of the Delhi High Court based on a petition filed by PETA India.
In the advisory, the AWBI also informed the government that it has cancelled the performing animal registration certificates of five circuses and has directed respective state governments to rescue and rehabilitate the animals. Additionally, the AWBI issued show-cause notices to three circuses for gross violations and discrepancies and directed eight circuses to submit papers related to their closure and to explain the whereabouts of animals and provide relevant documents. The AWBI also noted that of the 27 circuses registered with it, only six are functional in India. PETA India has now requested legal action.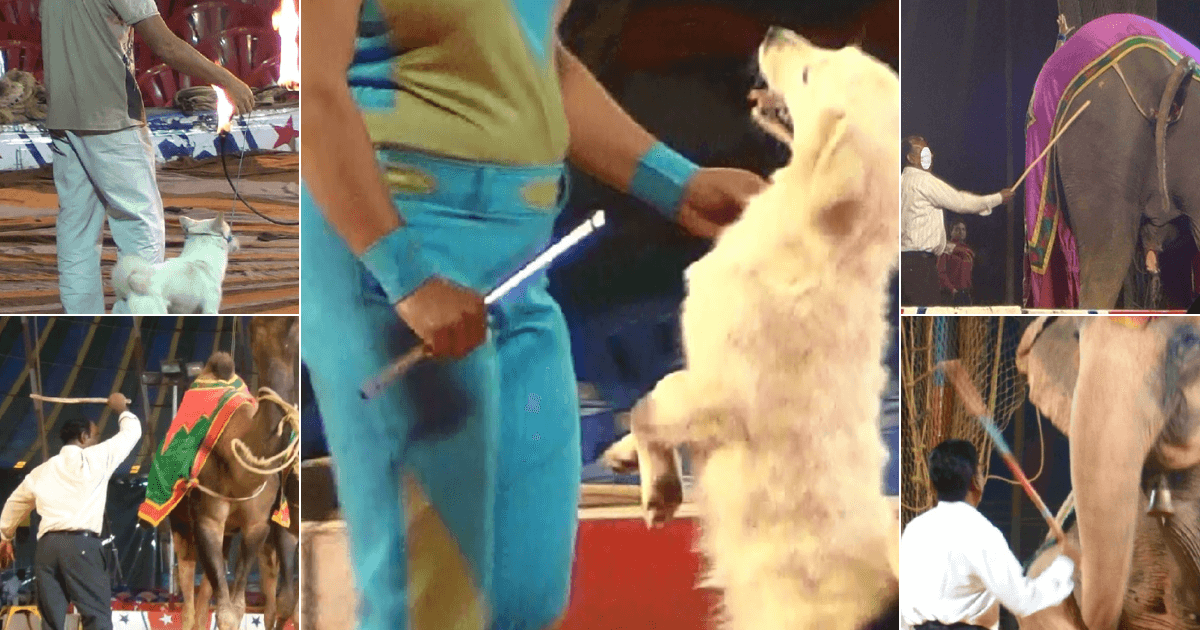 Based on an application that we filed, the AWBI told the Delhi High Court that action is being taken against the six remaining functional circuses. PETA India pointed out that show-cause notices have been issued to only two circuses – Great Bombay Circus and Ajanta Circus – while animals present in all remaining circuses, including Rambo Circus, Jumbo Circus, Great Indian Circus, and Empire Circus, are not the same as the ones for whom performing animal registration certificates (PARC) were issued by the AWBI in the past.
The Central Zoo Authority recently cancelled the recognition of the Great Golden Circus, the last Indian circus using elephants for performances. The Central Zoo Authority (CZA) also informed the court that two elephants from Great Golden Circus are presently at a recognised zoo in Gujarat.
Recent inspections conducted by the AWBI reveal that many circuses were closed long ago, some animal records are difficult to trace, and important data are missing or have been concealed by the circuses, indicating gross violations of The Performing Animals (Registration) Rules, 2001. The analysis done by PETA India and as stated in the application shows that if the registered animals were alive, they could already have exceeded their retirement age and would be physically unfit to be used for any performance. We pointed out that the number of existing animals with the circuses doesn't match the number mentioned in the PARCs. Some species of animals are missing, and some are in excess of registered numbers.
The court directed the AWBI and the CZA to file a detailed response to PETA India's application in three weeks' time and to list the matter for a hearing on 25 February.
You can help shut down animal circuses. Take action here:
Help Ban Animal Circuses in India