Following PETA India's Campaign, Great Prabhat and Several Other Circuses Close Down
The High Court of Karnataka disposed of two petitions filed by Great Prabhat Circus regarding its use of animals for performances – in one of which PETA India filed an intervention application. The disposal was because of a request by the circus' counsel for the court's permission to withdraw its petitions, as the circus has permanently closed. The court's decision effectively vacates its stay order on the cancellation of Great Prabhat's performing animal registration certificate (PARC) by the Animal Welfare Board of India (AWBI), prohibiting the circus from using any animals for exhibition and training for performances.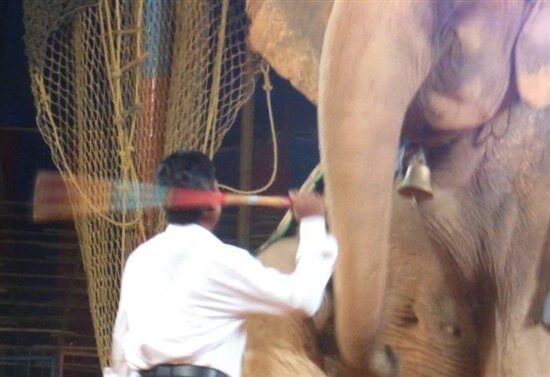 During hearings for another petition filed by PETA India in the High Court of Delhi, the AWBI revealed that many major circuses – including Raj Mahal Circus, Gemini Circus, Great Royal Circus, and Olympic Circus – have also closed down, while numerous others didn't reveal the whereabouts of their animals. The Central Zoo Authority (CZA) also informed the Delhi court that although Great Golden Circus is the only circus in the country that's recognised and permitted under the Wildlife Protection Act, 1972, to use elephants for performances, the CZA recently issued a show-cause notice to the circus for transferring its elephants to a religious trust without its permission. In response, the circus has requested that the CZA cancel its recognition.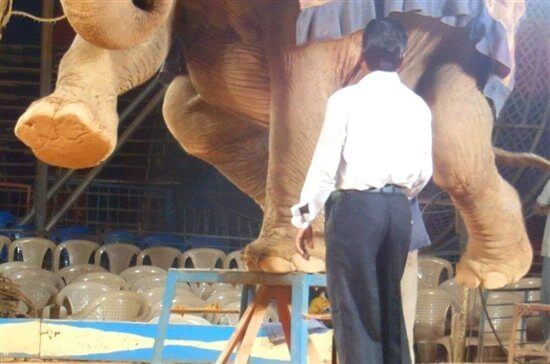 During the last hearing, in November, the High Court of Delhi was informed that the recent inspections carried out by the AWBI revealed that out of the nearly 740 animals registered with it, information on only 28 of them could be retrieved. A total of 19 circuses are currently registered with the AWBI, according to its records. As per the information shared by the CZA in court, no circuses in India currently have permission to use wild animals protected under the Wildlife Protection Act, 1972, including elephants.
Animals in circuses are forced to perform through the use of weapons, punishment, and fear and are caged, tethered, or chained when not being used. The AWBI's inspection of Great Prabhat Circus revealed that it was illegally using dogs and exotic birds who aren't registered with the AWBI and that most of the tricks the animals were forced to perform were unnatural acts and were not even approved by the board. In its order revoking Great Prabhat's PARC, the AWBI pointed out that the circus had failed to provide the animals with basic care and subjected them to unnecessary suffering.