FIR Registered Against Men for Causing a Horse to Collapse at Victoria Memorial in Kolkata
On 8 February, following a complaint filed on behalf of PETA India and the CAPE Foundation, Kolkata police registered a first information report (FIR) against a carriage owner and his accomplices for mistreating a horse, resulting in the animal's collapse on the busy road in front of the Victoria Memorial on Saturday. The FIR was registered under Section 11(1)(b) of The Prevention of Cruelty to Animals (PCA) Act, 1960, and sections 34 and 289 of the Indian Penal Code, 1860. The complainant stated that horses can collapse from weakness and exhaustion, which is usually a result of poor nutrition and a lack of water, combined with being forced to work.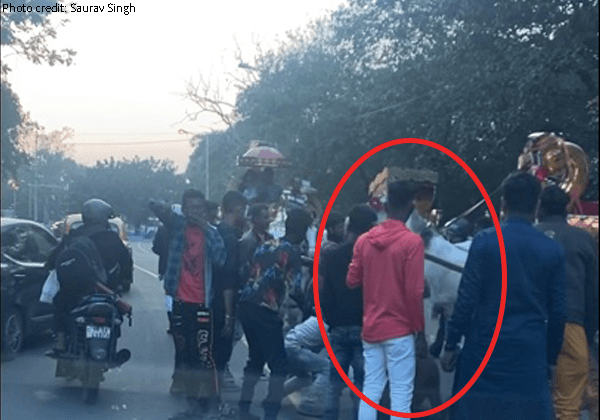 The incident was reported by local resident Saurav Singh, who witnessed and recorded that a bay-coloured horse hitched to a carriage collapsed on the ground and that people struggled to unfasten the tack from his body before pushing and nudging him to get up. In the video, the carriage can be seen blocking traffic while passengers climb out of the carriage.
A recent report by PETA India and the CAPE Foundation reveals that more than 100 horses used for rides in the city are anaemic, malnourished, and chronically starved; that some suffer from severe injuries, including bone fractures; and that many are forced to live amid their own waste on filthy, decrepit, and illegally occupied premises in the city, including an encroachment area under a flyover. A factsheet in the report lists about 10 road accidents in Kolkata involving horses, highlighting the dangers of using them to haul tourists. Such accidents cause animals unnecessary pain and suffering and pose potential safety risks to passengers in the carriage and commuters on the road.
Join PETA India in requesting that the chief minister of West Bengal end the use of horse-drawn carriages for joyrides by signing the petition below:
Help End the Suffering of Horses