'ExtraVEGANza' Display at the JD Institute of Fashion Technology – Siliguri
The JD Institute of Fashion Technology – a leading design school in India, which has offered courses in the fields of fashion, interior design, and jewellery for three decades – featured an ExtraVEGANza display at its Siliguri branch for PETA India.
We set up an information desk to promote vegan clothing alternatives and showcase "PETA-Approved Vegan" brands, such as Zouk, The Alternate, Veto Inc, and Kanabis. PETA India's cow mascot moooved the visitors and entertained the paparazzi.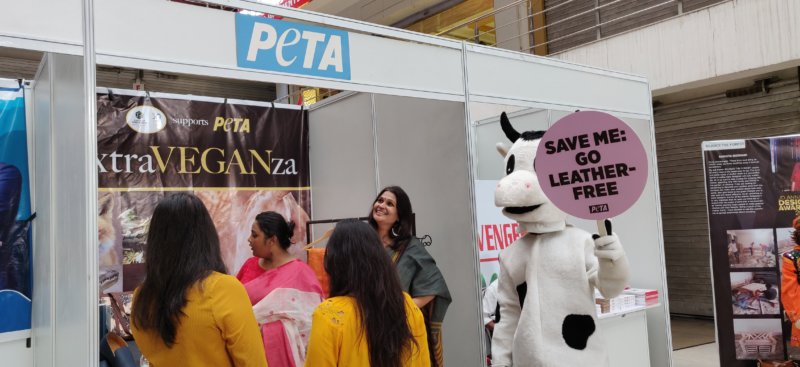 PETA India was represented on the award show's jury, and designer Akhansya dedicated her presentation – in which models wore vegan clothing and accessories – to us.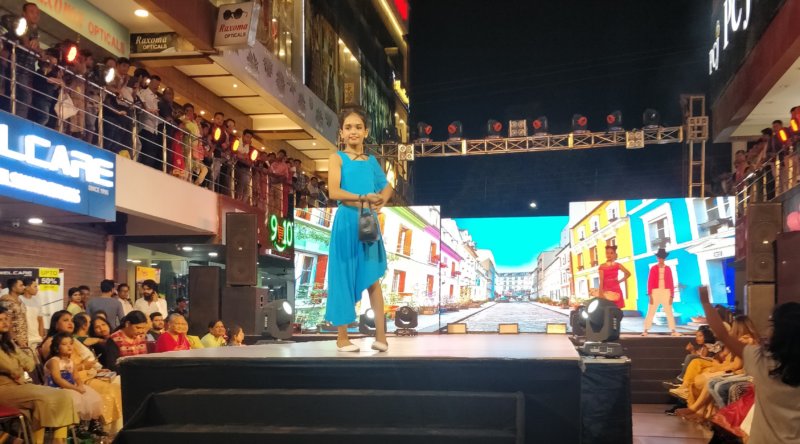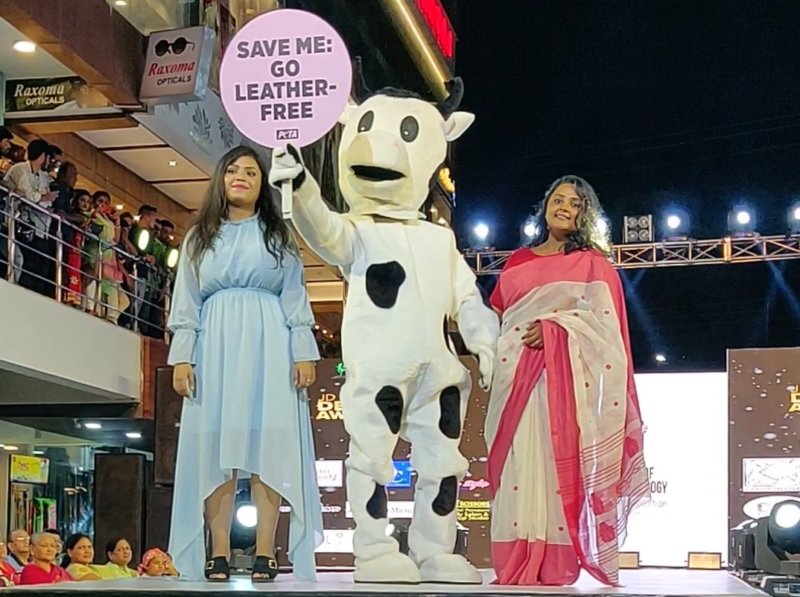 Animals who are used for clothing experience pain and fear their entire lives and face electrocution, gassing, strangulation, poisoning, or other atrocities – including being skinned or boiled alive – simply to bring customers the next skin purse, silk sari, wool coat, fur hat, pair of leather shoes, or any other animal-based clothing item or accessory.
If you want to see some stylish vegan brands, check out our list of "PETA-Approved Vegan" clothing and accessories.