Contest Closed- PETA India's Zouk Vegan Sliders Contest
To help everyone step up their vegan fashion game, lifestyle brand Zouk, which is vegan and PETA-approved, has joined forces with PETA India to give away three pairs of its "[c]asual yet classy" Wadiyar Diamond women's Sliders made of vegan leather! After all, having comfortable and stylish shoes that are easy to slip on and off is priceless – and animals shouldn't have to pay for our comfort with their lives.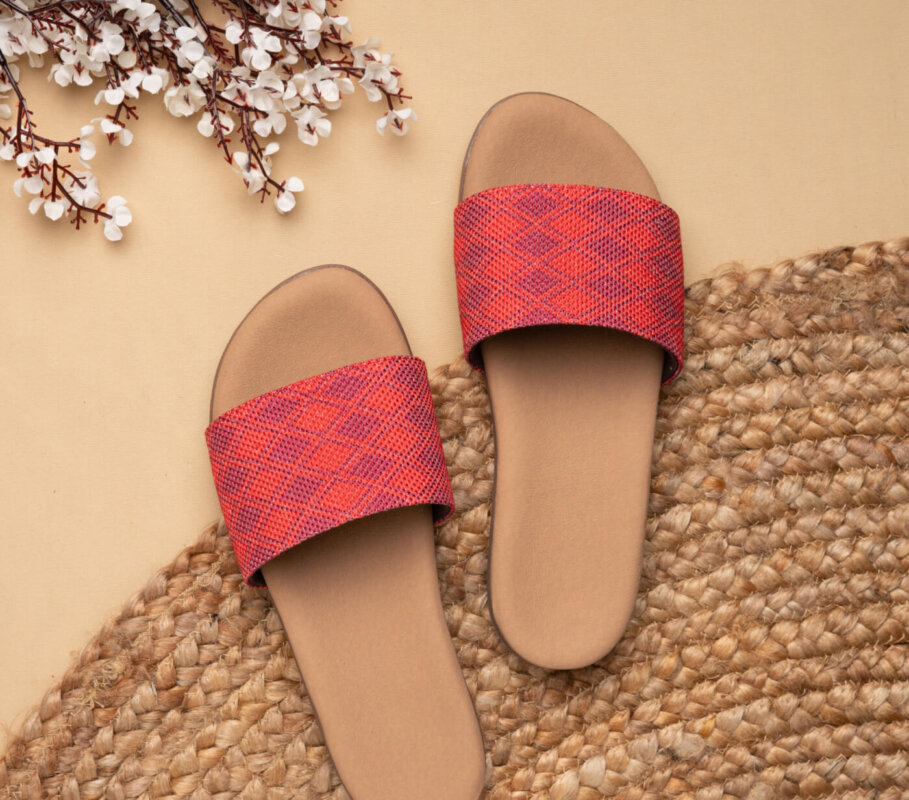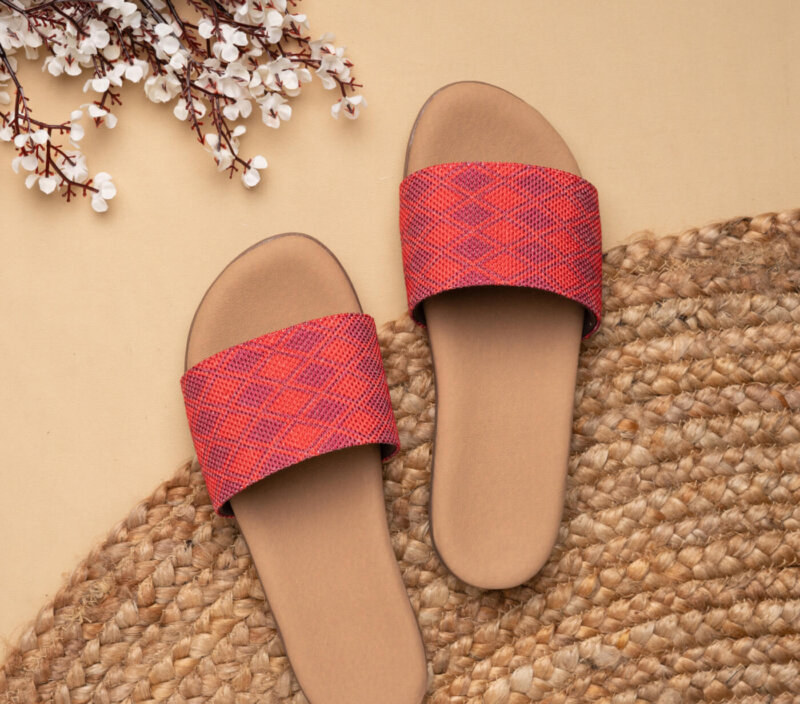 Zouk is an unapologetically Indian brand that weaves contemporary with traditional in its handcrafted and artisanal designs, bringing a unique Indian aesthetic to the world. Committed to protecting animals by only using animal-free products, Zouk's timeless Sliders come in various shades of Indian-inspired designs and beautiful patterns, crafted with premium-quality materials, plush insoles for maximum comfort, and breathable inner lining. You don't want to miss this opportunity to win a pair of cruelty-free and perfect-for-all-occasions Zouk Sliders for a loved one or yourself, so enter our contest today!
Brands like Zouk are helping more folks step away from cruel, toxic leather. Ditching leather spares animals a lifetime of misery on filthy, crowded farms and a deadly trip to the slaughterhouse, where they could be skinned alive. Leather also contributes more to climate change, water pollution, water depletion, and greenhouse gas emissions than any synthetic or plant-based vegan option, and the deadly substances tanneries use often leak or are dumped into waterways and farmland, ruining groundwater, crops, and farmers' livelihoods. Tannery labourers are in constant peril and have been maimed by machines, suffocated by fumes, and drowned in poisonous sludge that's used to prevent animal skins from rotting.
The good news is that there's no shortage of vegan leather! We have vegan leathers made from coconut water waste, discarded temple flowers, pineapple leaves, and other innovative sources that are animal-free and safer for workers and the environment. Many vegan leathers are derived from crops India already grows, and repurposing materials reduces waste and generates extra income for our farmers, which is another reason to wear vegan leather.
Wishing you lots of luck, friends!
This contest is open to residents of India only. The call for entries closes on 26 September, and three randomly selected winners will be notified via e-mail and phone by 29 September. If you win, please post pictures of your prize on social media, tagging @zoukbrand (Twitter), @zoukonline (Instagram), and @PETAIndia (Twitter and Instagram).
 Are you a US resident? PETA US will show you some love by hooking you up with lots of other cool contests!
This contest is closed.