Dino Morea Saves Pigeon in Distress
When actor Dino Morea spotted an injured pigeon who had entered his garden, he immediately called his pals from PETA India for help. We rushed to the scene and had a veterinarian treat the frightened bird, who's now recovering.
Dino's quick and compassionate response helped save the trapped pigeon from further pain and suffering.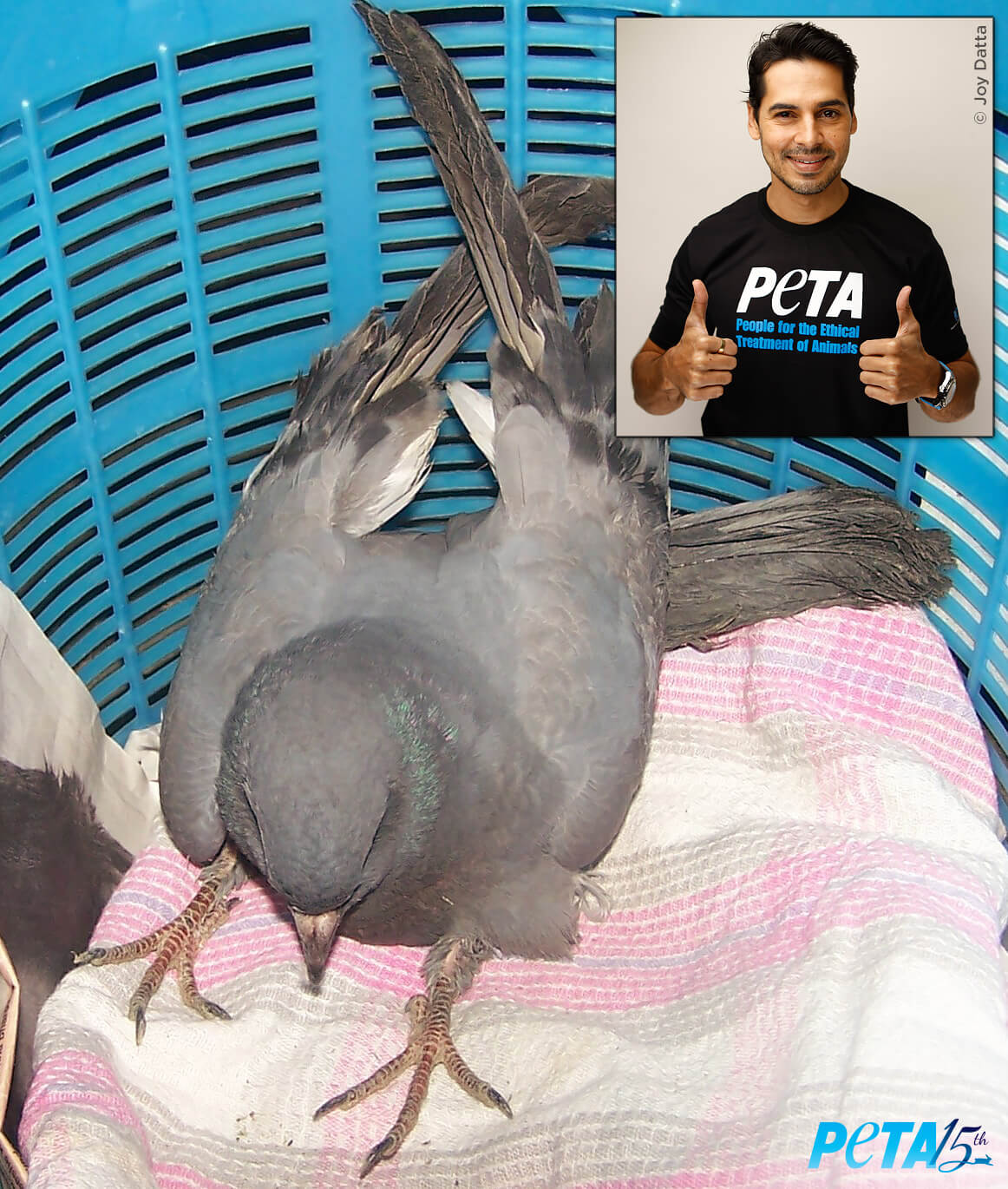 You can help by never turning your back on a suffering animal in distress. When you spot an animal who needs assistance, please call your local animal rescue group immediately. PETA India can also help and can be reached on 022 4072 7382 during office hours and on (0) 98201 22602 between 6 pm and 9:30 am Monday through Friday and on the weekends.
This isn't the first time that the model-turned-actor has come forward to speak up for animals. He starred in an ad with his beloved rescued dog, Slidey, to encourage people to take in an animal from the streets or adopt one from a shelter instead of buying one from a breeder or pet shop.
Meet Dino and Slidey: