Like Father, Like Son: R Madhavan and Vedaant
It's well known that actor R Madhavan has been a long-time PETA supporter, having done several campaigns for the group – whether it be urging authorities to free a captive elephant or lending his voice to narrate an exposé about what happens to animals in slaughterhouses.
And the apple doesn't fall far from the tree: his son, Vedaant, who loves animals just as much as his father does, has won PETA's Compassionate Kid Award for his work for animals.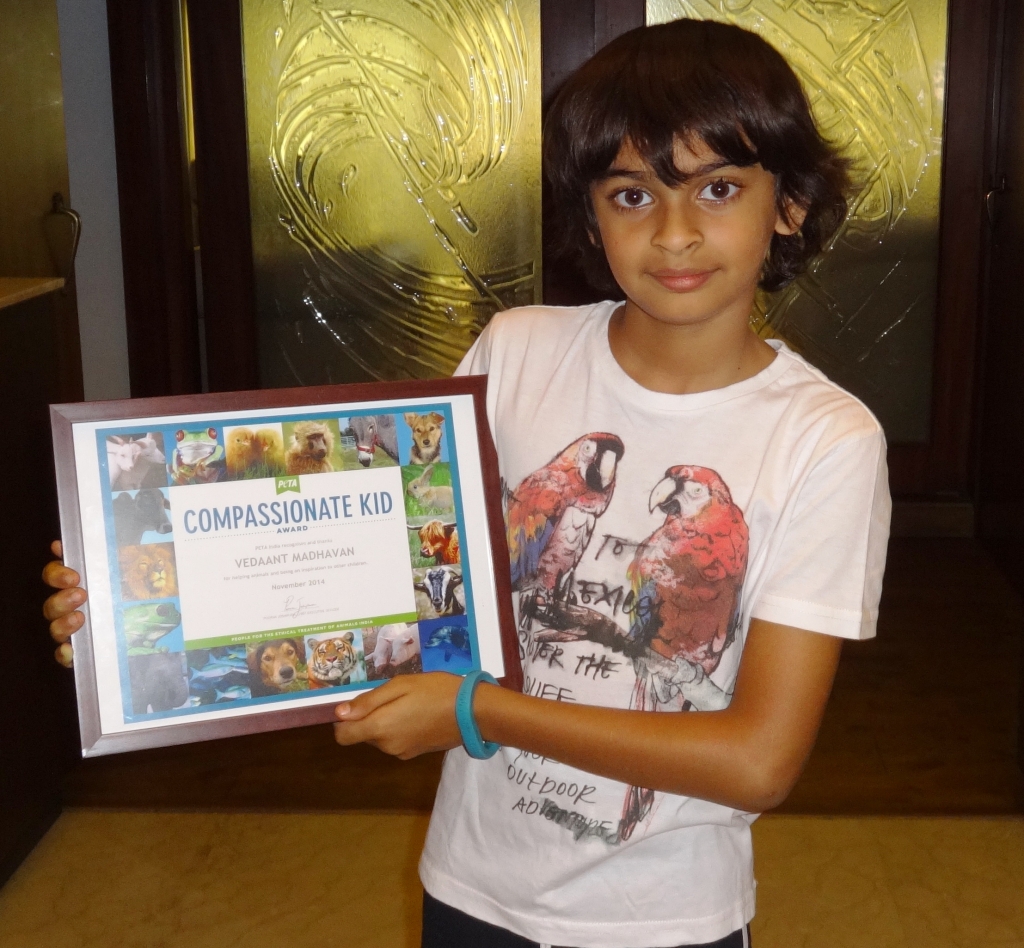 For the past two years on his birthday, Vedaant has been asking his friends and family to give him the best gift of all by donating to his favourite charity (HINT, HINT! (•?•)): PETA! In addition to this, he shares PETA literature and materials with his friends to show them various ways they can help animals.
If you know of a child who loves helping animals, nominate him or her for PETA's Compassionate Kid Award today!