The Best Dairy-Free Brownies Ever
An animal advocate's job is never done. There are always letters to write, demonstrations to attend, and vegan brownies to bake. Lots of brownies to bake. Some of us at PETA India have been on a quest to find the most decadent, extra-chocolaty, melt-in-your-mouth-good vegan brownies. When Benazir, our media and celebrity projects coordinator, whipped up a batch of these babies, everyone at the office agreed: we have our winner. Enjoy!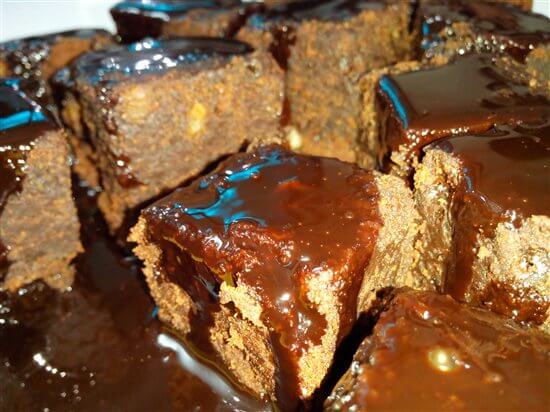 Best-Ever Vegan Chocolate Walnut Brownies With Hot Chocolate Sauce
1 1/2 cups flour
1 tsp baking soda
1/3 cup cocoa powder
2 cups sugar
1/2 cup vegetable oil
1/2 cup cold water
1/2 cup orange juice
2 tsp vanilla extract
1/2 cup walnuts
2 Tbsp vinegar
Water, for boiling
600 g dark chocolate
Preheat the oven to 375°F.
Sift the flour, the baking soda, the cocoa powder and 1 cup of the sugar together in a large bowl. Add the vegetable oil, water, orange juice and vanilla and whisk until smooth.
Add the walnuts and vinegar and stir quickly until evenly distributed. Pour into a 9-inch round baking pan and place in the oven immediately.
Bake for 25 to 30 minutes, or until a knife inserted in the centre comes out clean.
While the brownies are baking, fill a saucepan with a few inches of water and bring to a simmer.
Put the dark chocolate in a small glass bowl, then place the bowl on top of the saucepan to make a double boiler (this will prevent the chocolate from burning).
Once the chocolate is melted, add the remaining sugar and mix well.
Drizzle on top of the brownies and serve hot.
Makes 8 brownies