Alwar Police Arrest Two Men for Allegedly Chopping Off a Dog's Legs, Killing Him
After learning that four men barbarically tied a dog's legs together and chopped them off with an axe, causing him to bleed to death, PETA India worked with the superintendent of the Alwar police to register a First Information Report (FIR). The FIR was registered under Sections 34 and 429 of the Indian Penal Code (IPC) as well as Section 11(1)(a) and (l) of The Prevention of Cruelty to Animals (PCA) Act, 1960. PETA India was contacted by local activists from Alwar for help. The police have arrested the main suspect and his accomplice, and two other suspects are on the run.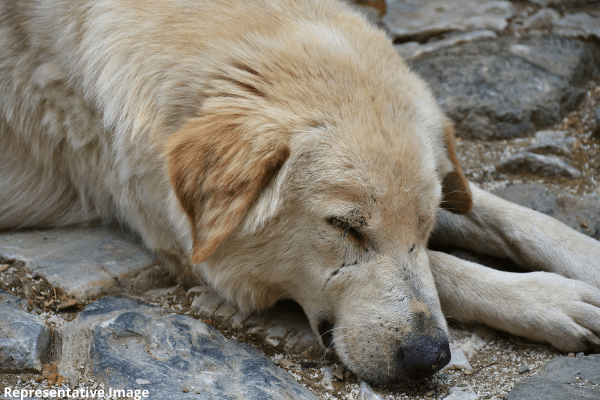 PETA India recommends that the dog's killers and the people who witnessed the crime but didn't try to stop it undergo psychiatric evaluations and receive counselling, as abusing animals and supporting such a heinous act indicate a deep mental disturbance. Research shows that people who commit acts of cruelty to animals are often repeat offenders who move on to hurting other animals or humans. For example, Ameerul Islam raped and killed dogs and goats before being sentenced to death for raping and murdering Kerala law student Jisha. In a study of domestic violence victims, 60% of women said that their abusive partners had harmed or killed their dogs or other animals.
PETA India has long campaigned to strengthen the PCA Act, 1960, which contains outdated, inadequate penalties, such as a maximum fine of only Rs 50 for convicted first-time offenders, although the IPC does contain stronger punishments. In PETA India's recent proposal sent to the central government regarding an amendment to the PCA Act, 1960, the group recommended increasing penalties for cruelty to animals to a range between Rs 25,000 and Rs 1 lakh and up to five years of imprisonment. For a cognisable offence or a second non-cognisable offence, the group also recommends seizing the person's animal and depriving him or her of owning or working with any animal.