12 Best PETA Demos of 2014
As we move into 2015, here's a roundup of some of our best street theatre–style demonstrations from 2014:
1. A body-painted couple took to the streets of Chennai to urge consumers to go leather-free.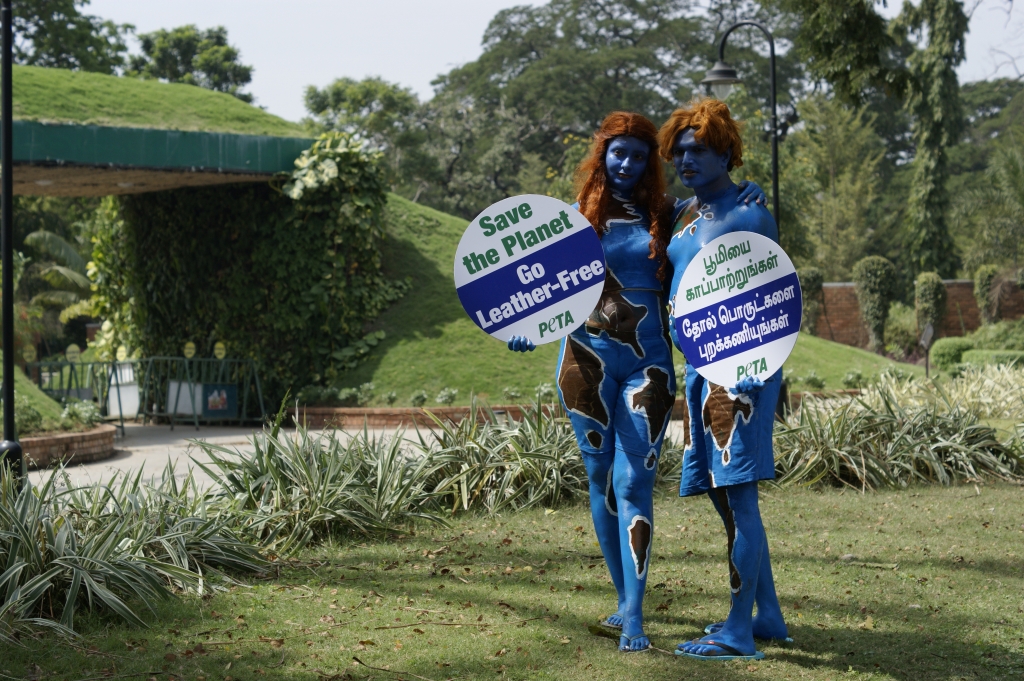 2. PETA's giant "condoms" encouraged guardians to get their dogs sterilised ahead of World Population Day.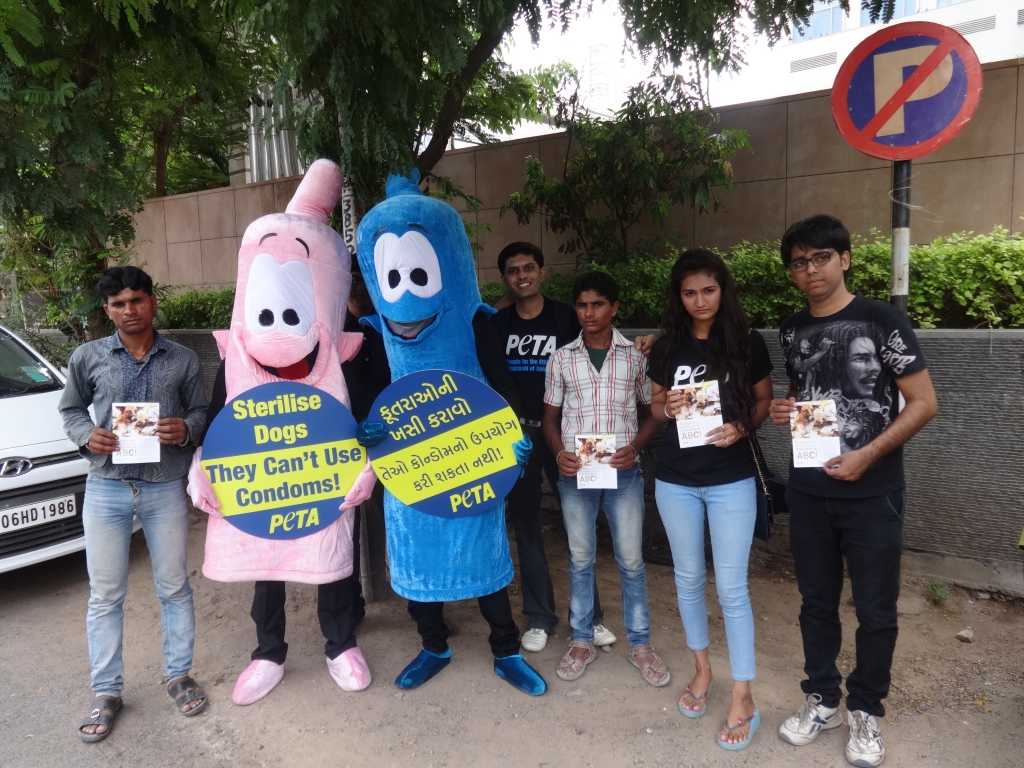 3. PETA and Kanpur eco-activists waded in the Ganges wearing biohazard suits to highlight leather pollution.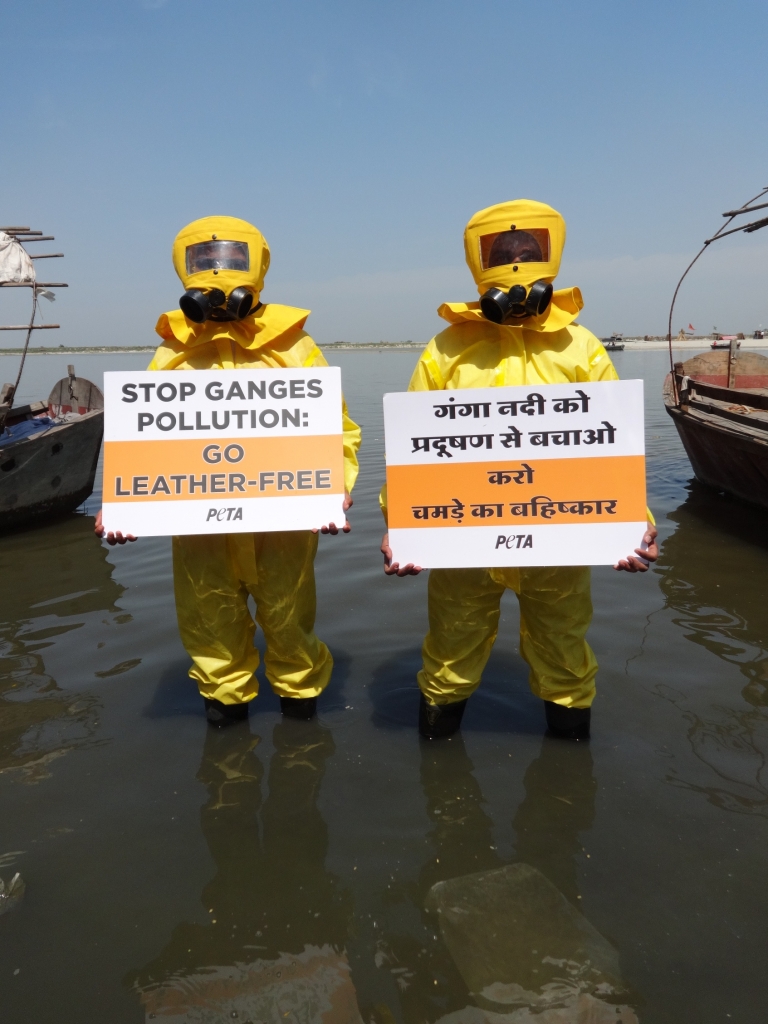 4. PETA members proudly held the Indian flag aloft, urging the public to adopt India's community dogs and never to buy foreign breeds from a breeder or pet shop.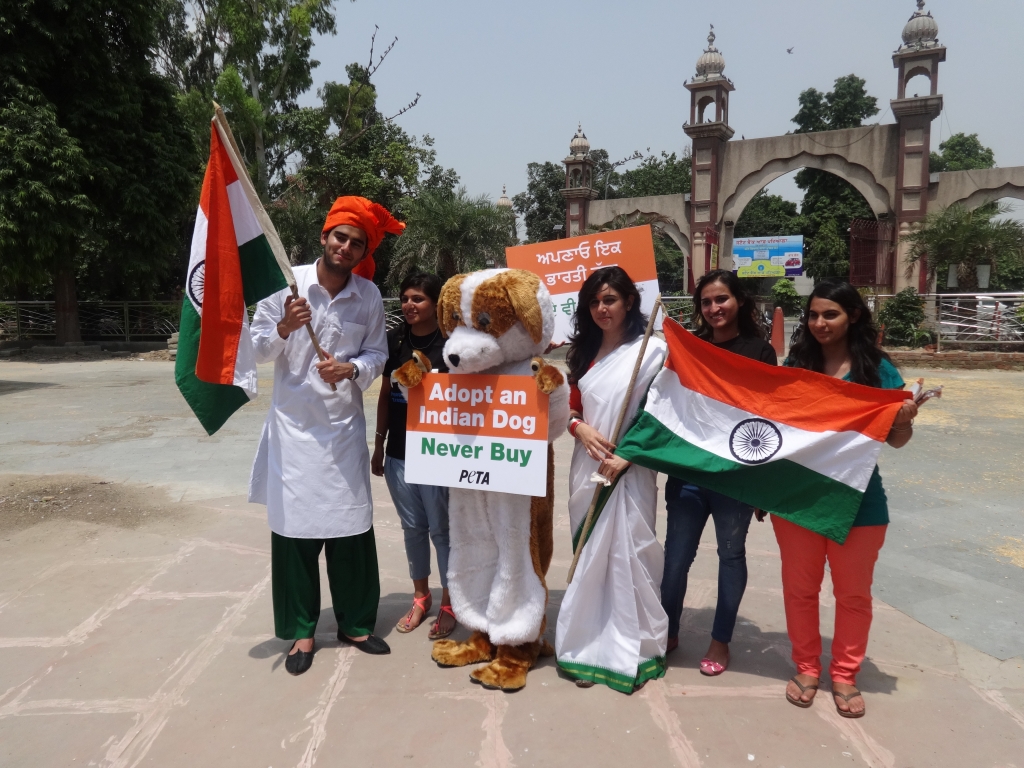 5. PETA and the Federation of Indian Animal Protection Organisations teamed up to urge the Indian government to ban animal use in circuses.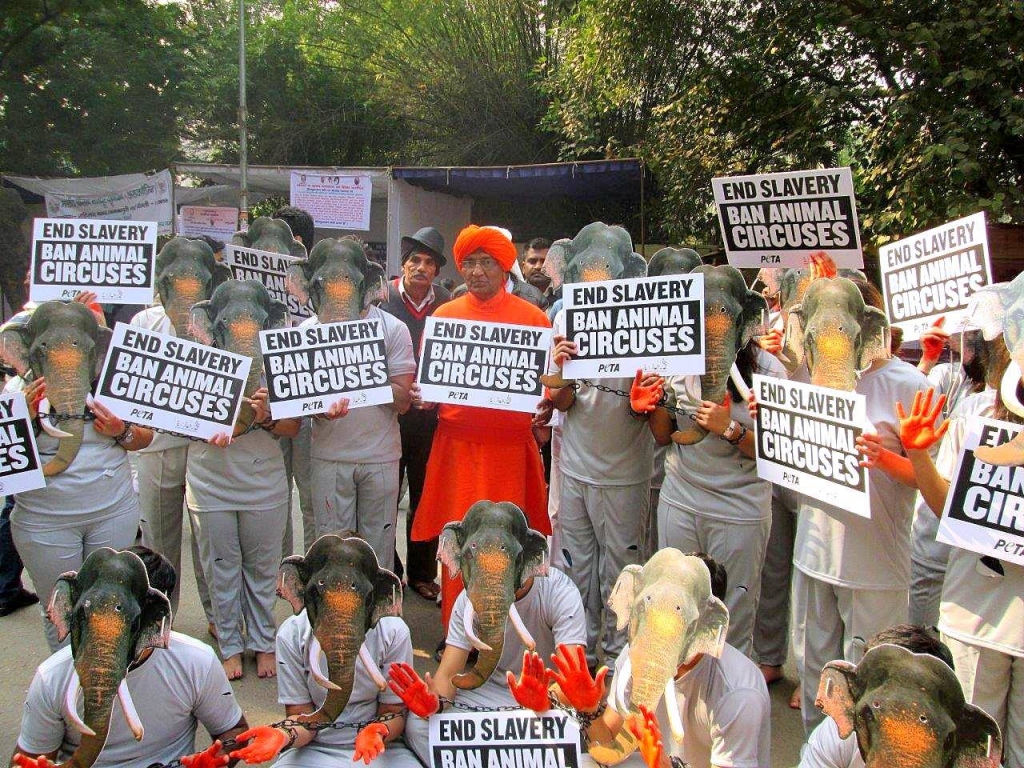 6. Mumbai activists dressed as "slaves" urged authorities to ban horse-drawn carriages in the city.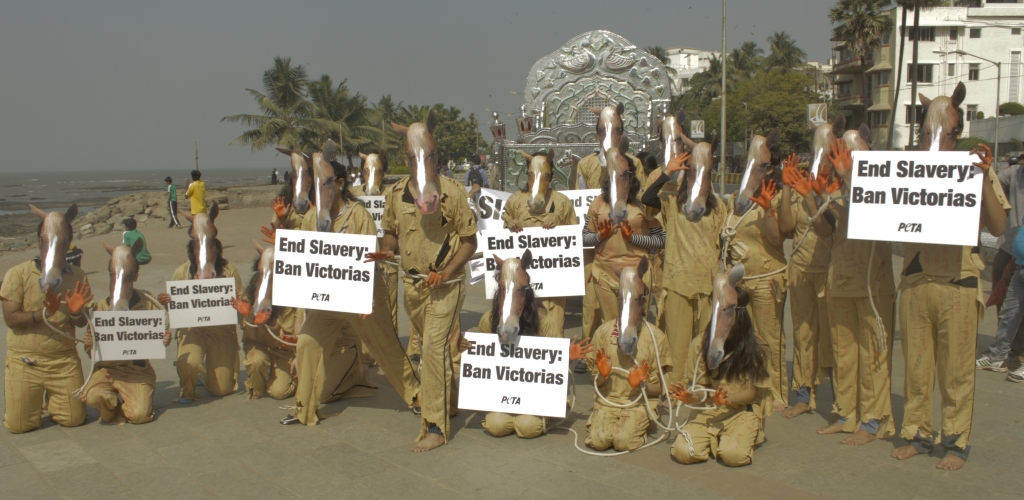 7. PETA's injured "bird" asked Rajkot children to cut out glass-coated manja.
8. PETA founder Ingrid Newkirk awaited "slaughter" outside KFC in Mumbai.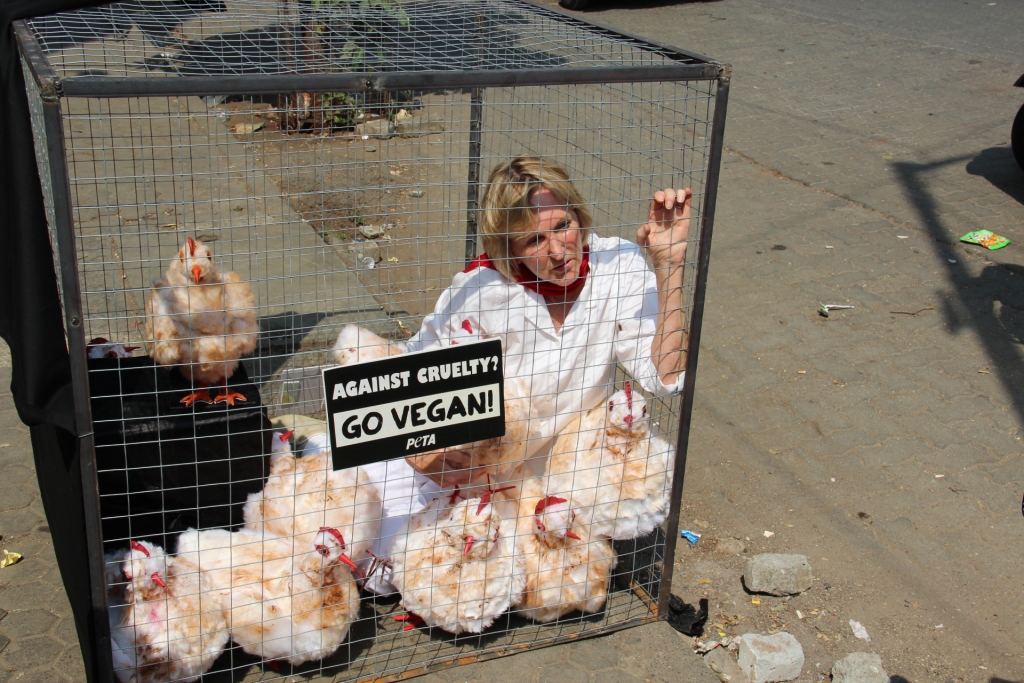 9. PETA's bevy of "calves" to Bangalore: cows' milk is for baby cows, not humans.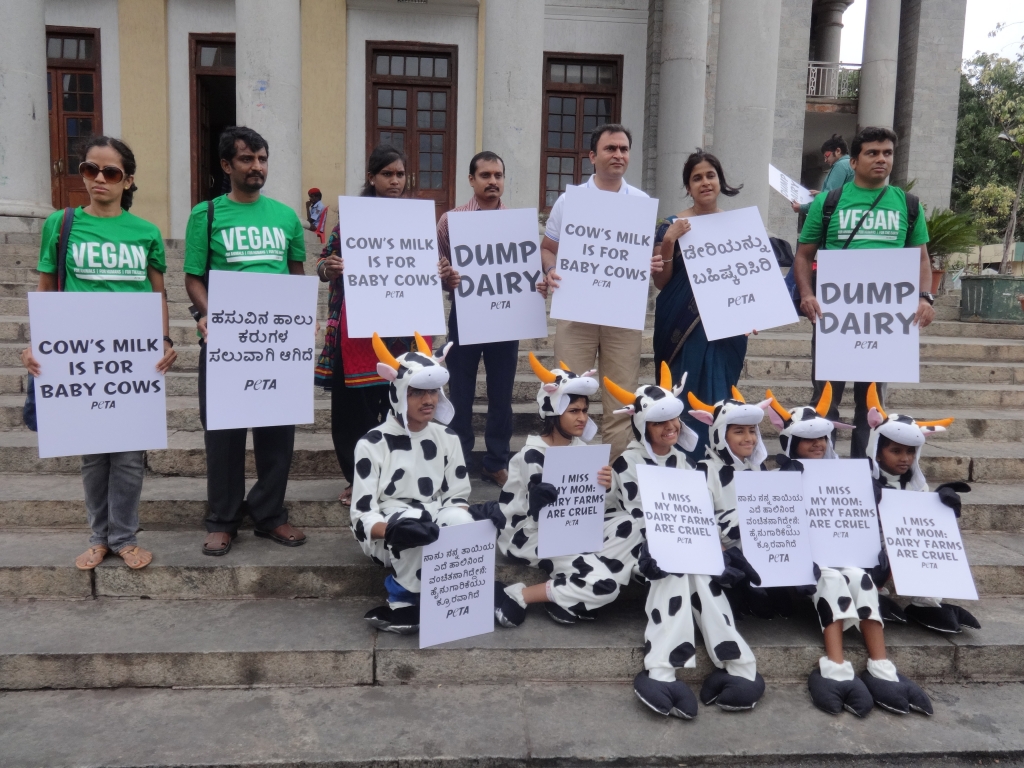 10. PETA's Valentine "angel" descended on Kolkata with a message of love and compassion.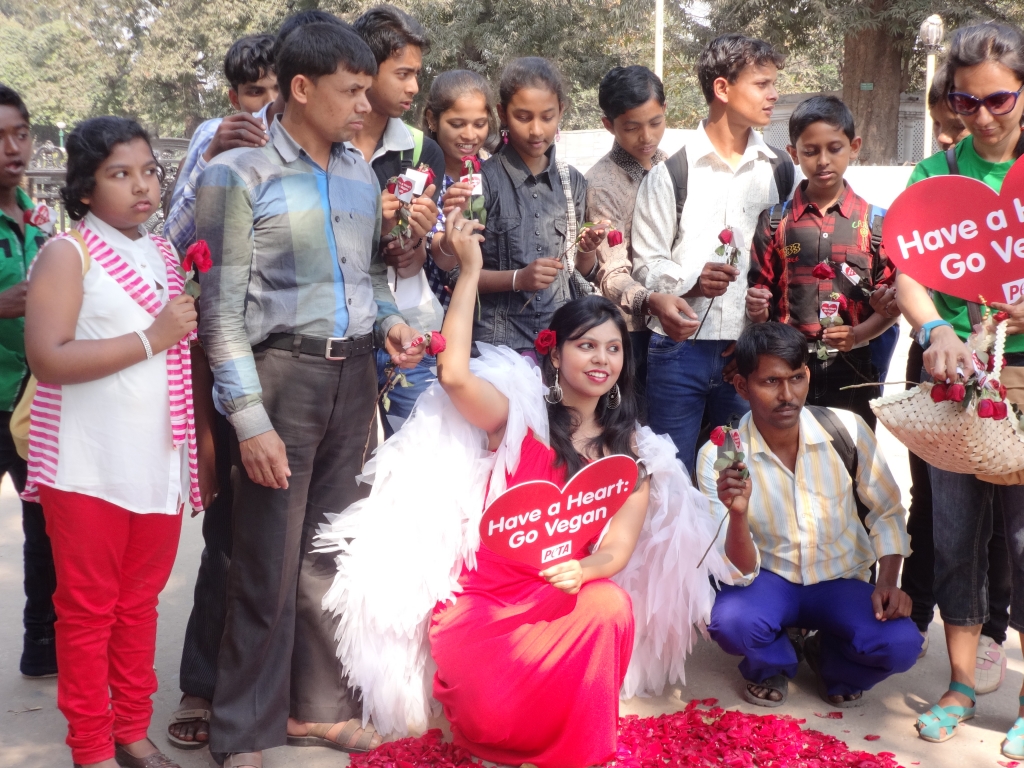 11. PETA's "Lettuce Lady" urged Kolkata residents to go vegan in the lead-up to World Environment Day.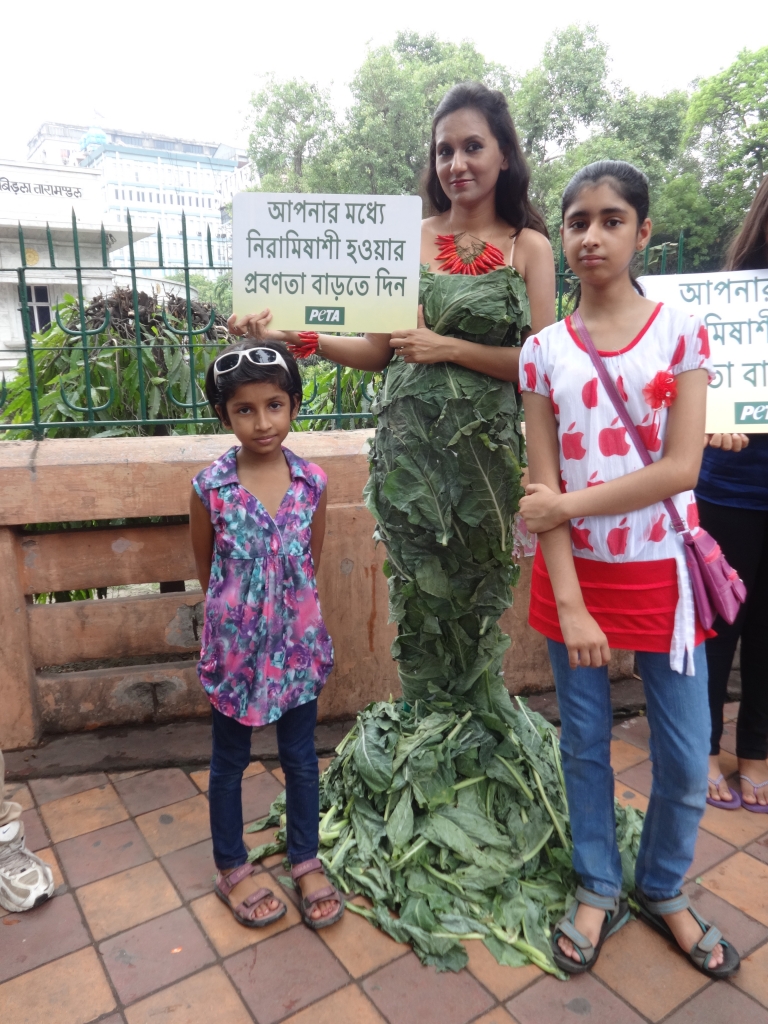 12. PETA's "Santa" and "elves" urged Goans to have a merry vegan Christmas.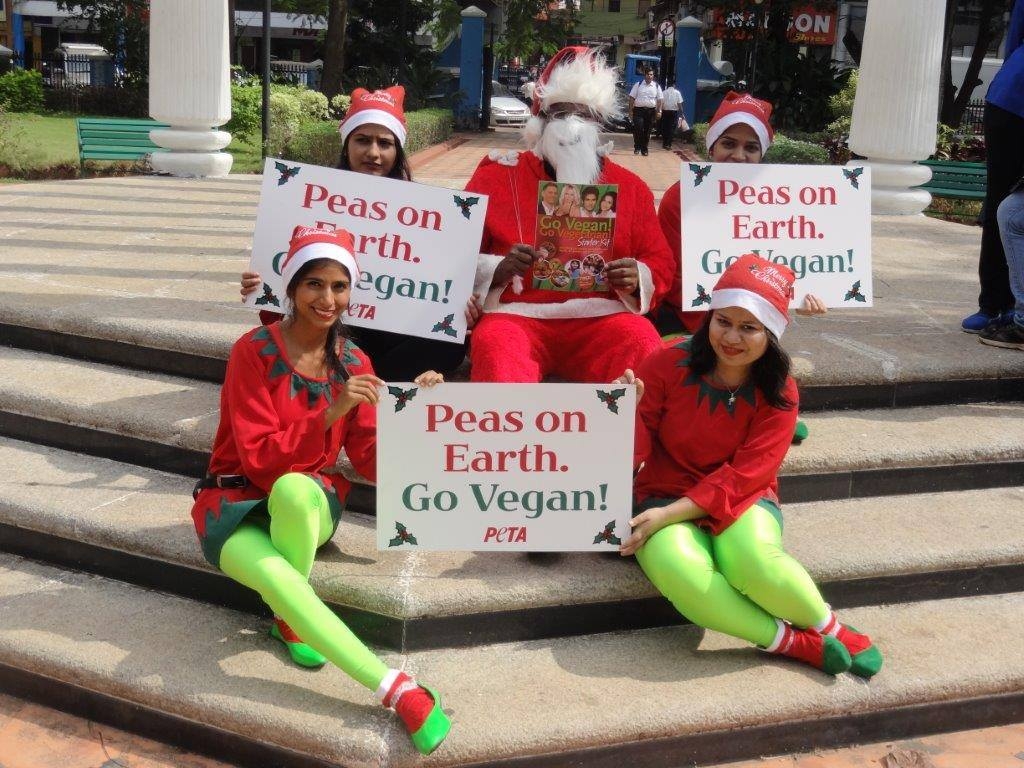 If you'd like to join us in 2015 for events such as those mentioned above, join our Activist Network today!