Workshop on Humane Handling at Sunder's New Home
6 June will mark one year since elephant Sunder rescued from the Jyotiba Temple in Maharashtra by PETA, arrived at Bannerghatta Biological Park (BBP) in Bangalore.
And now, Sunder's life will get even better: international elephant experts Margaret Whittaker and Gail Laule were in Bangalore last week training BBP veterinarians and mahouts about the principles of the modern, humane "protected-contact" method of elephant handling, which uses rewards, not punishment, to encourage pachyderms to cooperate with humans.
Protected contact is a carefully conceived, well-researched method of elephant management in which ropes, chains and ankuses – hooked spear-like metal weapons – are never used. Instead, the experts will instruct BBP veterinarians and mahouts on using the solar-electric fence that encloses BBP's Elephant Care Centre's 49.5-hectare forested area and the steel-pipe corral built by PETA to handle the park's 15 elephants, including Sunder. PETA hopes BBP's Elephant Care Centre will become a model for elephant sanctuaries in other states.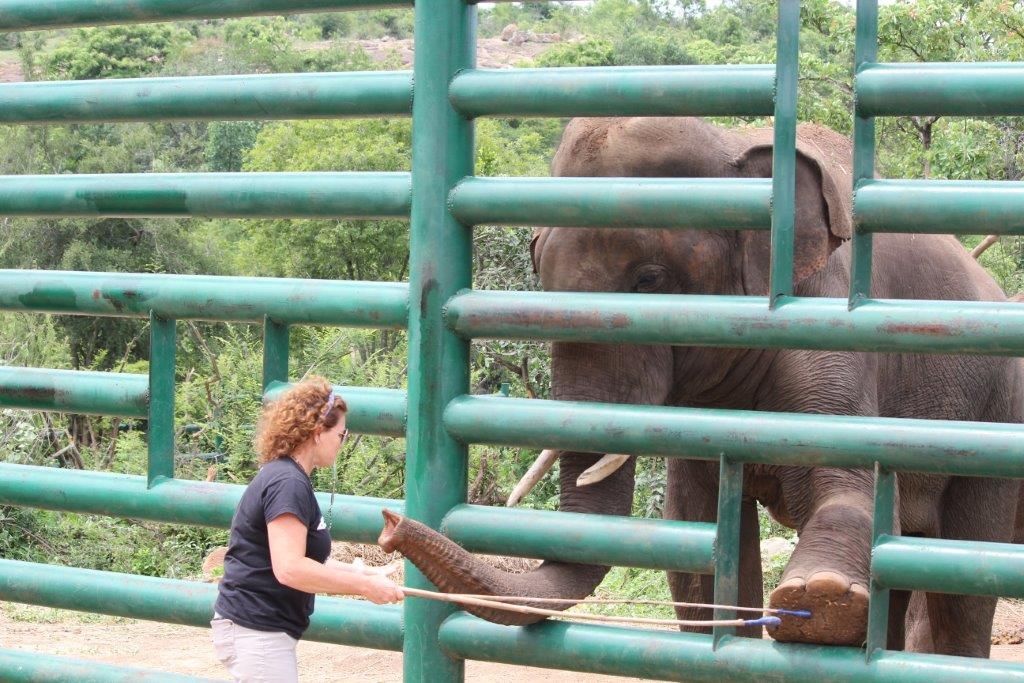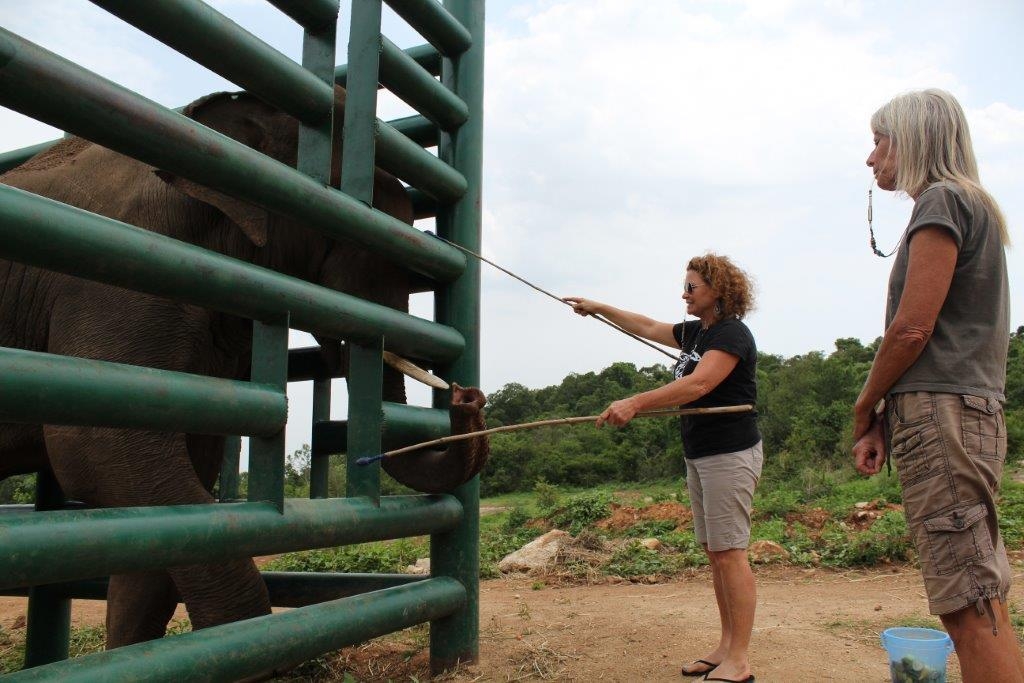 The week ended with PETA and BBP holding a two-hour workshop on this method for senior wildlife officials of Karnataka, Kerala, Tamil Nadu and Maharashtra. The workshop was supported by the Project Elephant division of the Ministry of Environment, Forests & Climate Change.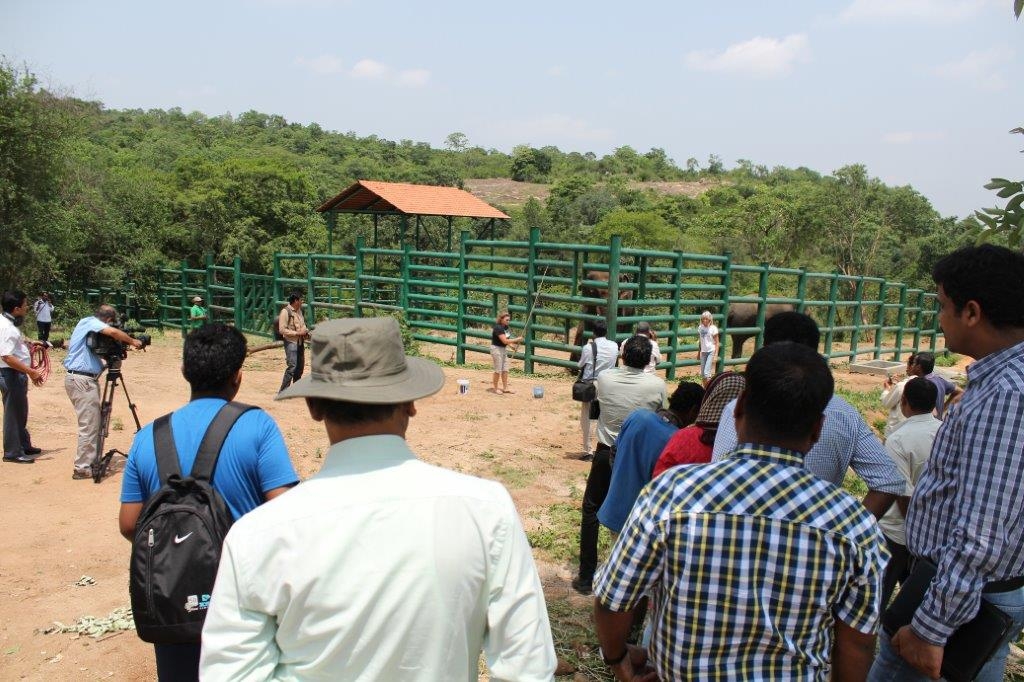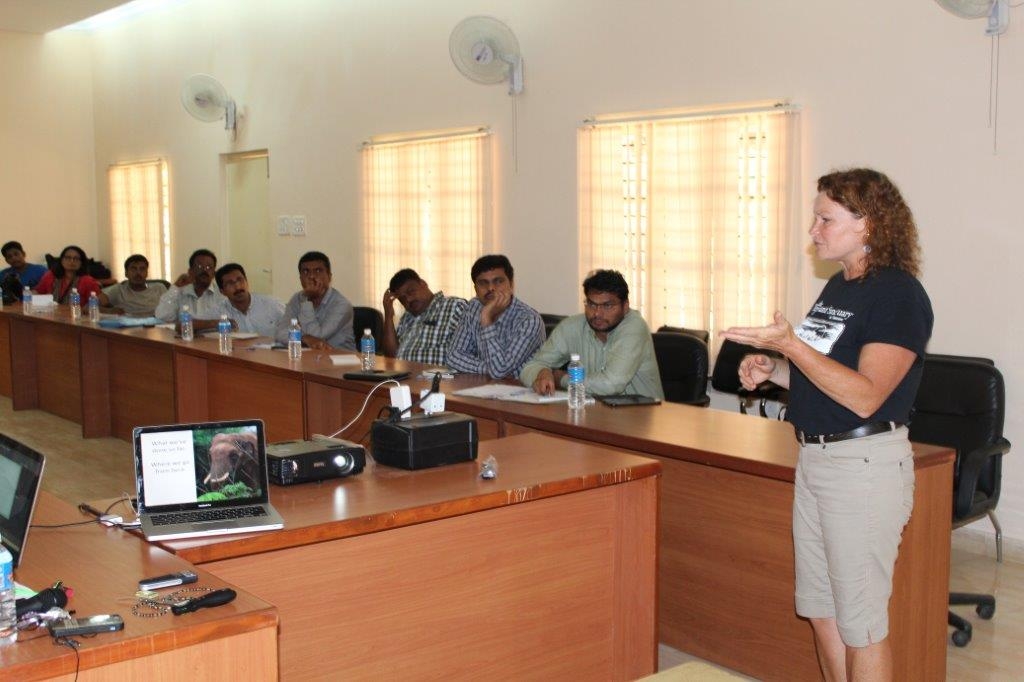 Whittaker and Laule are known for their work in using positive reinforcement techniques – and never physical violence – to handle elephants.  For the past 19 years, Whittaker has been a behavioural consultant for Active Environments, working with zoos and sanctuaries in Asia, Europe and North and South America, and she is currently director of elephant programmes at The Elephant Sanctuary in Tennessee. Laule, who co-founded Active Environments, developed her skills in positive reinforcement while training marine mammals.
Let us know what you think about this blog in the comment section below.