Winner of Lettuce Dress Design Contest Is
… Namrata Thole, a student at Sophia Polytechnic, Textile Design Institute, Mumbai! Congratulations, Namrata!
The stunning lettuce-leaf dress that Namrata designed will be worn by beauty queen Puja Gupta – star of the movie F.A.L.T.U. – in an upcoming vegetarian ad for PETA.
Namrata's name will also appear on the ad, and she'll receive her very own certificate from PETA.
Many other design students submitted stylish dress designs. After reviewing all the entries, PETA chose the 10 most beautiful gowns and asked our supporters for help with picking the winner. It was a close call, with all those stunning designs, but Namrata, who clearly has a promising design career ahead of her, was chosen as the winner.
Here's Namrata's design: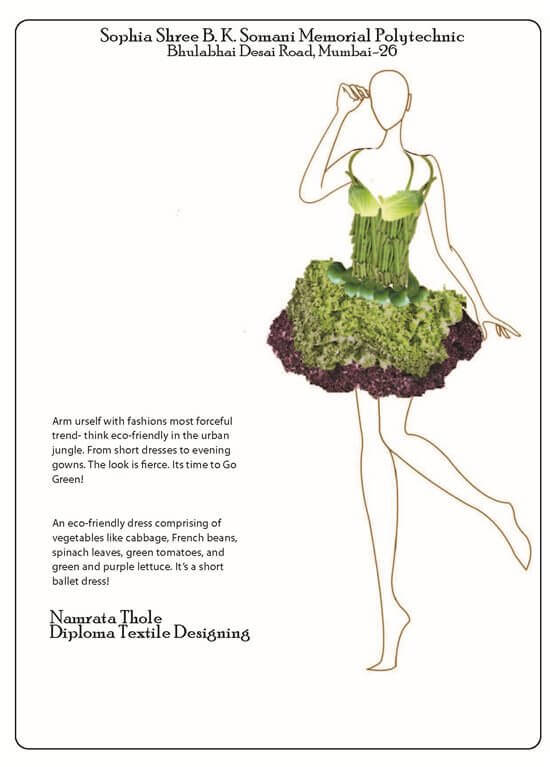 Stay tuned to see the final ad!
Many other stars, including Lara Dutta, Dr Aditi Gowitrikar and Pamela Anderson, have donned outfits made of lettuce leaves in order to encourage people to turn over a new leaf and go vegetarian. If you think they look good enough to eat, just check out our healthy vegetarian recipes and fix yourself some tasty plant-based meals.