Win Vegan Sandals From Kanabis
This contest is now closed.
The winner is Manisha Joshi.
It's that time of year again, friends! For the third year in a row, vegan shoe trendsetter Kanabis is collaborating with PETA India to support fellow animal-friendly footwear fans by giving away a pair of the brand's coveted Twist & Turn sandals to one lucky winner! Enter for a chance to win sophisticated, cruelty-free Kanabis sandals by filling out the form below.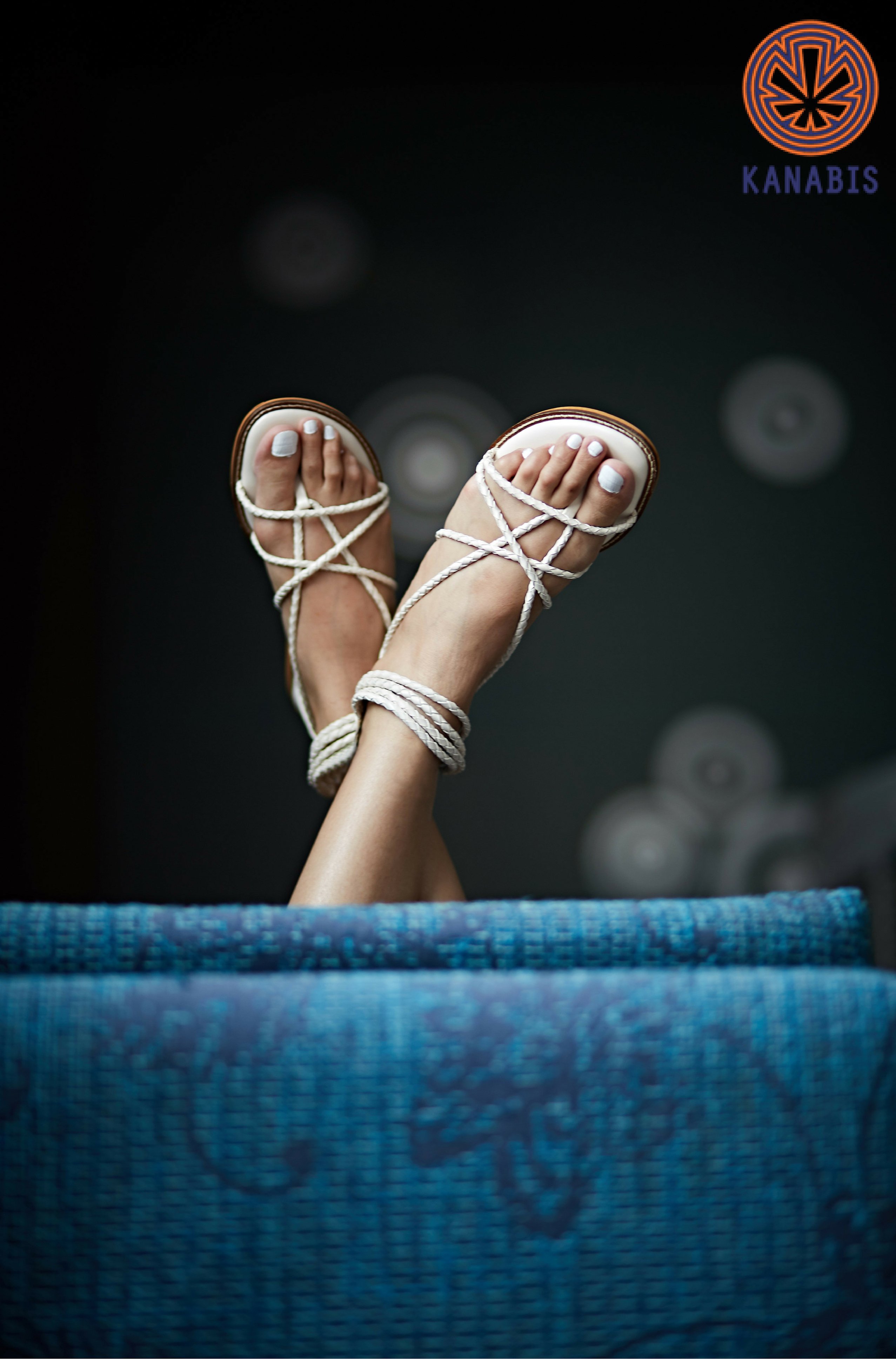 Kanabis knows how to make high-quality vegan shoes for today's fashion-forward, eco-minded women. The company's commitment to making sustainable vegan footwear is evident from the Compassionate Business Award it won from PETA India in 2017, and its fabulous styles and superior production standards don't harm animals. The brand's chic Twist & Turn sandals go with any kind of outfit and sport vegan leather cushioned insoles as well as ankle zippers for a good fit. Yes, please!
Designing with vegan materials instead of animals' skin is the right thing to do for animals, including wildlife, and the environment. The global leather industry viciously slaughters crocodiles, alligators, dogs, sheep, goats, pigs, elephants, lizards, snakes, and other animals for their skin, including approximately 290 million cows a year. Many animals are skinned alive and left to die slowly and painfully. To keep animals' skin from biodegrading, the leather industry uses hazardous chemicals that are dumped or leak into rivers, polluting water sources. Near tanneries, high levels of lead, cyanide, and formaldehyde have been found in groundwater, which people drink. In Kanpur, about 400 tanneries dump much of their dangerous waste – including chromium, which can cause cancer – directly into the sacred , which is now one of the most polluted rivers in the world.
Celebrate the vanguard of eco-friendly fashion by entering to win a stunning pair of vegan Kanabis sandals today.
Good luck! Your compassion already makes you #1
This contest is for residents of India only. The call for entries closes on 4th March, and the winners will be announced by 5th March.
 Are you a US resident? PETA US will show you some love by hooking you up with lots of other cool contests!
By filling out this form, you are agreeing to our terms and conditions.
By signing up here and giving us your contact details, you're acknowledging that you've read and you agree to our privacy policy.