Mumbai: Win a Valentine's Dinner at The White Owl
This contest is closed. For more ways to help animals, sign up here.
With Valentine's Day just around the corner, show your sweetheart that you give a hoot about his or her love and health by entering for the chance to win a free three-course vegan dinner at The White Owl, a restaurant that's participating in PETA's V-Card programme – India's first-ever vegan savings card that gives members a 10 per cent discount on delicious cruelty-free food.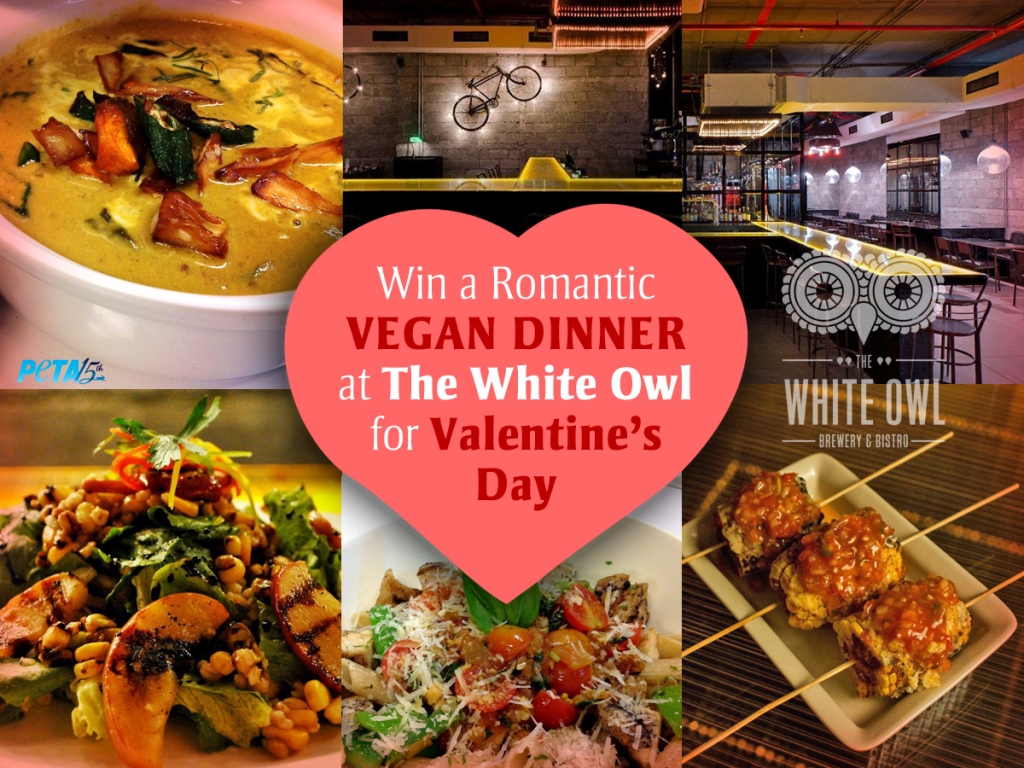 All you have to do is tell us what you'll be doing on Valentine's Day to get others to help animals, and you and your love could be cuddling up in one of Mumbai's coolest restaurants on this night of love! In choosing the winner, PETA India will look for the answer that we consider the most motivating for others to get active for animals. Last date to enter the contest is 10 February 2015 and the winner will be announced on 12 February 2015.
The White Owl's exclusive PETA V-Card menu is full of unique flavours and nutritious goodness. Featuring mouth-watering options such as crisp tofu and pickled cucumber buns, Moroccan chickpea-and-carrot salad and a wholesome Mediterranean veggie burger, this caringly crafted menu will perfectly suit both your health and taste.
So this 14 February, get a chance to show not only your love to your partner but also to the whole planet. Enter to win a romantic, health– and Earth-friendly meal at The White Owl today.