Urgent: Monsoon Pups Up for Adoption!
PETA urgently needs your help to save dogs in trouble from the monsoon rains. If you can provide a permanent, happy home for a puppy or two in need, please let us know as soon as possible. Sadly, pups are at risk of drowning in the rains, and we've been getting a lot of calls.
One of those calls was from Madhuri Dixit, who recently interrupted the shoot of Jhalak Dikhhla Jaa so that she, Dr Shriram Nene and the show's director, Saahil Chhabria, could immediately contact PETA for help with seven pups who were struggling in the downpour. Madhuri, Dr Nene and Saahil stayed with the puppies until help arrived.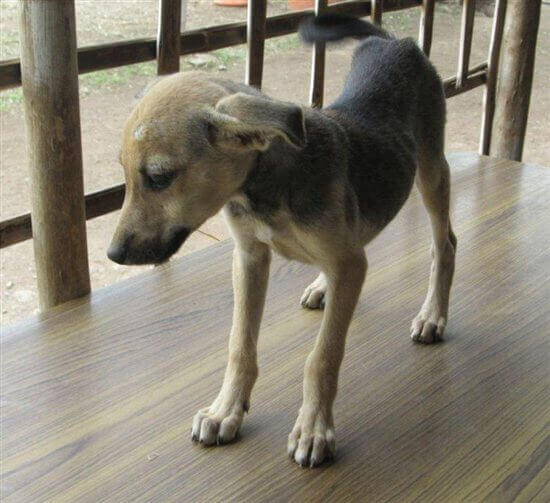 There are other ways that you can help. Help curb the homeless-dog crisis by pledging to have your canine companion sterilized and by supporting the sterilization efforts of NGOs. Urge your friends and family to choose to adopt a needy dog from an animal shelter or the street, and never patronize pet stores and breeders.
Share this post with anyone you know who may be looking to welcome a dog into their home.