Trisha Krishnan: An Angel for Desi Dogs!
[peta-share-overlay]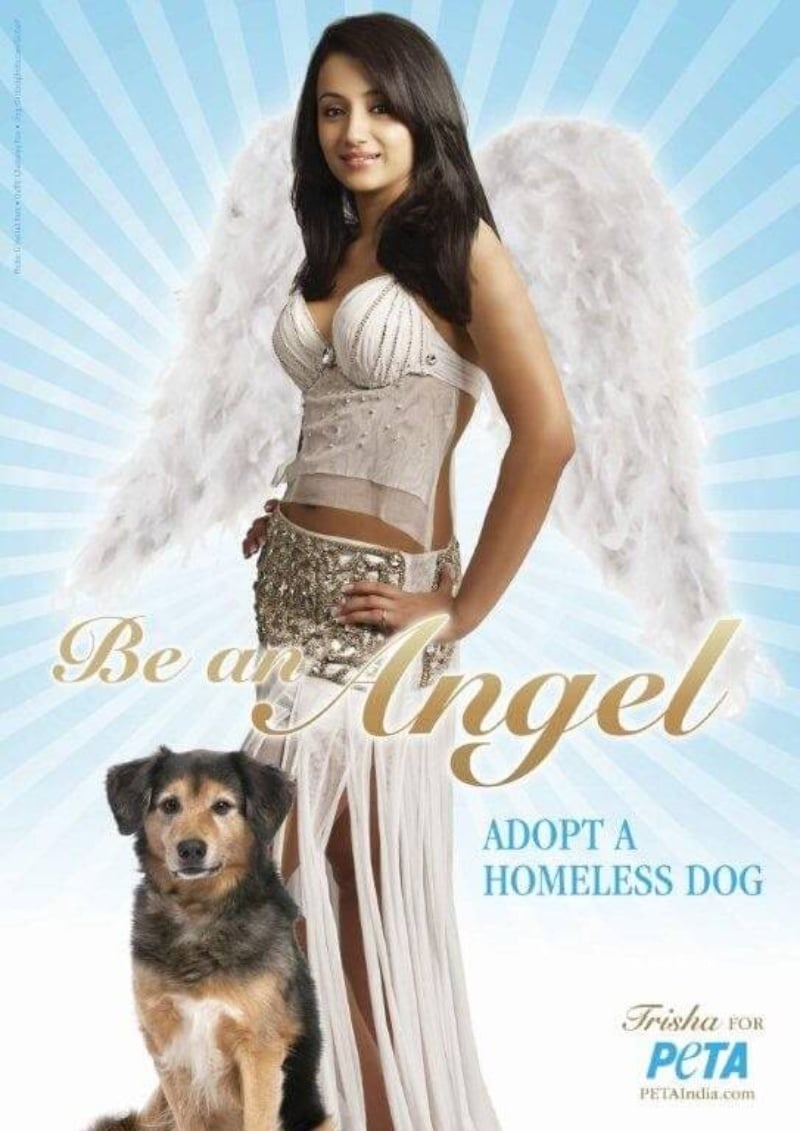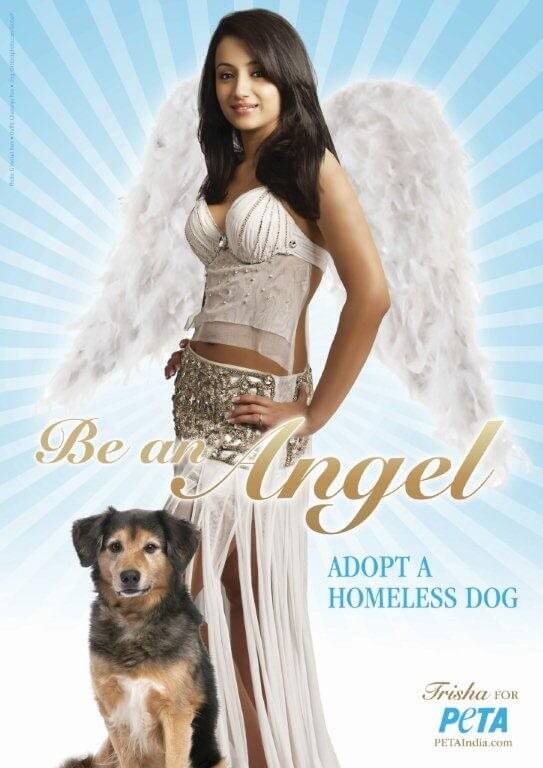 [/peta-share-overlay]
With an array of best actor and favourite heroine awards to her name, Trisha Krishnan's star is burning bright. But Trisha looks even more heavenly in her new PETA ad, in which she urges everyone to be an angel for animals by always adopting instead of buying. The ad was shot by ace photographer G Venket Ram, and her outfit was designed and styled by Chaitanya Rao.
Trisha knows firsthand what a joy it is to rescue a homeless dog and to have the love that you give be returned tenfold. She found her dog, Cadbury (who passed away recently), on a street in Hyderabad while she was filming there. "[W]e were just driving past, and we saw this small little puppy who was wounded", she recounts in an exclusive interview with PETA. Trisha quickly scooped up the injured puppy and rushed him to a veterinarian."There was no looking back", she said. "He came back home with me. … [A]nd he's like the son I never had."
The Vinnaithaandi Varuvaayaa star has been working to help dogs as an adoption advocate for PETA since 2010, the same year that she starred in that blockbuster film and took home the NDTV Southern Star of the Year Award.
If you are ready to share your home with a new dog, please follow Trisha's example and rescue an Indian community dog or adopt from your local shelter. Every homeless dog needs an angel!