'Spiderman' Says 'No' to Mercedes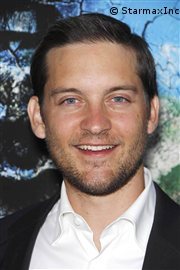 Guess who sent back a Mercedes because it had leather seats? Sexy vegan Toby Maguire, that's who! The Hollywood star and PETA US Sexiest Vegetarian winner made no bones about not wanting to sit on cow skin.
While in Australia shooting The Great Gatsby – the film that multiple PETA India Hottest Vegetarian contest winner Amitabh Bachchan will make his Hollywood debut in – Maguire, a longtime PETA US pal, returned the Mercedes-Benz which was given to him for his stay and asked for the upholstery to be replaced with vinyl. The studio complied.
The vegan version of Nick Carraway (the character Maguire plays in The Great Gatsby) has his fans carried away with his unfaltering advocacy for animals.
Yay! Thank you, Tobey. Let's help the Spiderman star by pledging to ditch leather today!