Riding for a Veggie Future
PETA India's youth division took to the streets last month, cycling alongside Chandigarh cycle group and partnering with sporting goods retail giant Decathlon Sports India. Waving flags, banners, and placards urging people to go vegetarian, between 70 and 80 cyclists covered more than 110 kilometres through Chandigarh and around Sukhna Lake.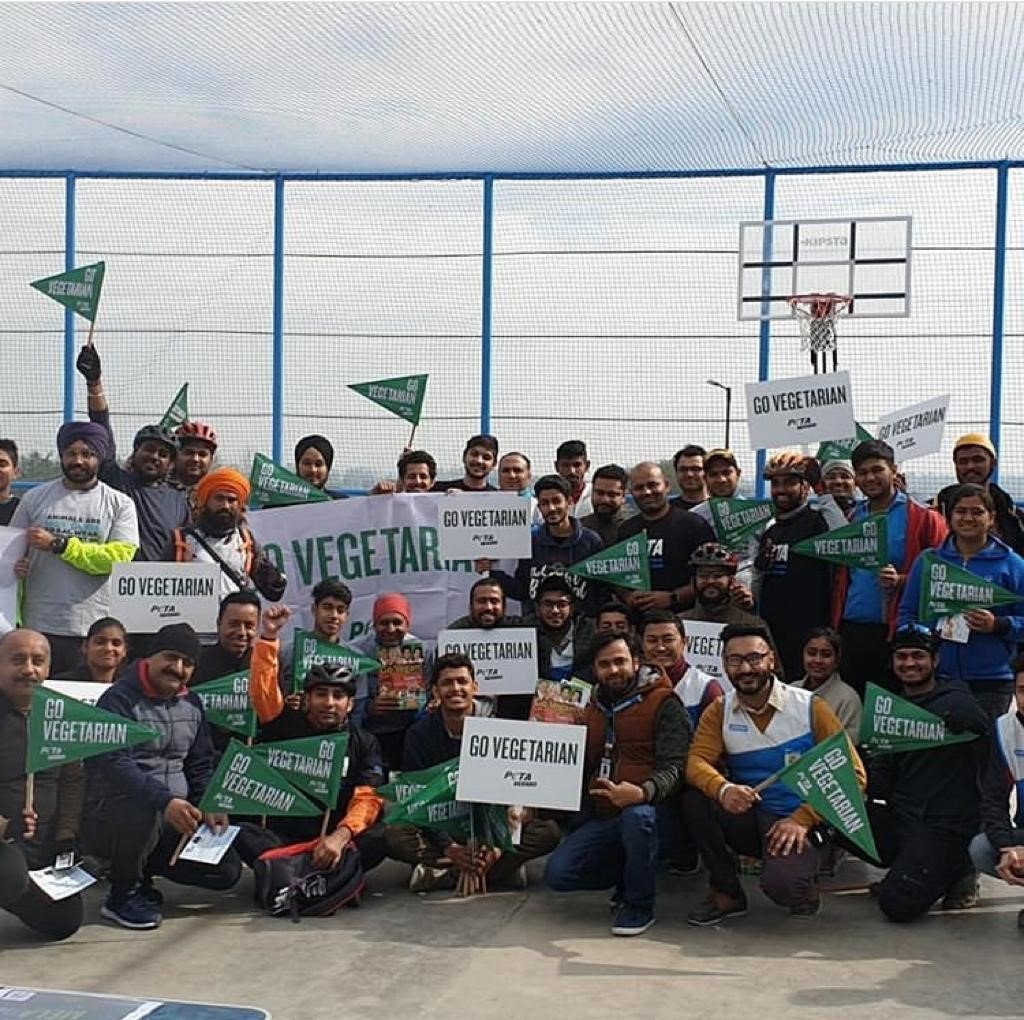 Many people were interested in our free vegetarian/vegan starter kit .
Take the pledge , and get yours today!