'Protect Me', Says 'Cow' on Raksha Bandhan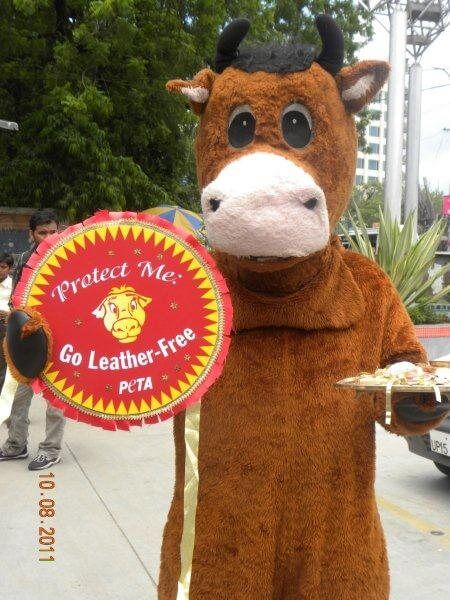 Bhaiya mere rakhi e bandhan ko nibhaana …
Raksha Bandhan celebrates the relationship between a brother and a sister and symbolises a brother's pledge to protect his sister forever. In advance of this special day, PETA India's "cow" distributed rakhis in Jaipur and urged the public to protect cows by not wearing their skins.
Campaigner Himani Shetty says, "Pledging to protect loved ones is truly noble, and we'd like for the public to extend the same compassion to all others, including animals". Looks like the passers-by agreed with you, Himani, as many of them vowed to protect cows as they would their own sisters.
Our aim was to raise awareness of the cruelty that cows, buffaloes, goats and other animals endure before their skin is made into shoes, bags and other accessories. Pledge to protect cows and other animals by pledging to ditch leather today!