Progress! DTAB's Decision May Save Bunnies From Being Blinded
India is making moves towards replacing Draize tests for dermal and ocular irritation with non-animal alternative methods. Believe it or not, many chemicals in India are still tested using the cruel and crude 1940s-era tests, which involve restraining live rabbits while chemicals are dripped into their eyes or smeared onto their shaved skin. The rabbits often suffer from ulcers, bleeding, and even blindness. But that may be changing.
PETA India and Honourable Union Minister Maneka Gandhi have been urging the Drug Controller General of India (DCGI) to introduce non-animal methods for skin and eye irritation and corrosion, which have been validated internationally. Upon reviewing the request, the DCGI constituted a committee for discussing the feasibility of banning the Draize tests and invited comments from stakeholders. The expert committee, of which PETA India was invited to take part, recommended the introduction of non-animal alternative methods.
Now, the Drugs Technical Advisory Board, India's highest health advisory body, has recommended an amendment to the Drugs and Cosmetics Rules, 1945, to specify that validated non-animal tests may be used instead of the Draize test for new drugs registration.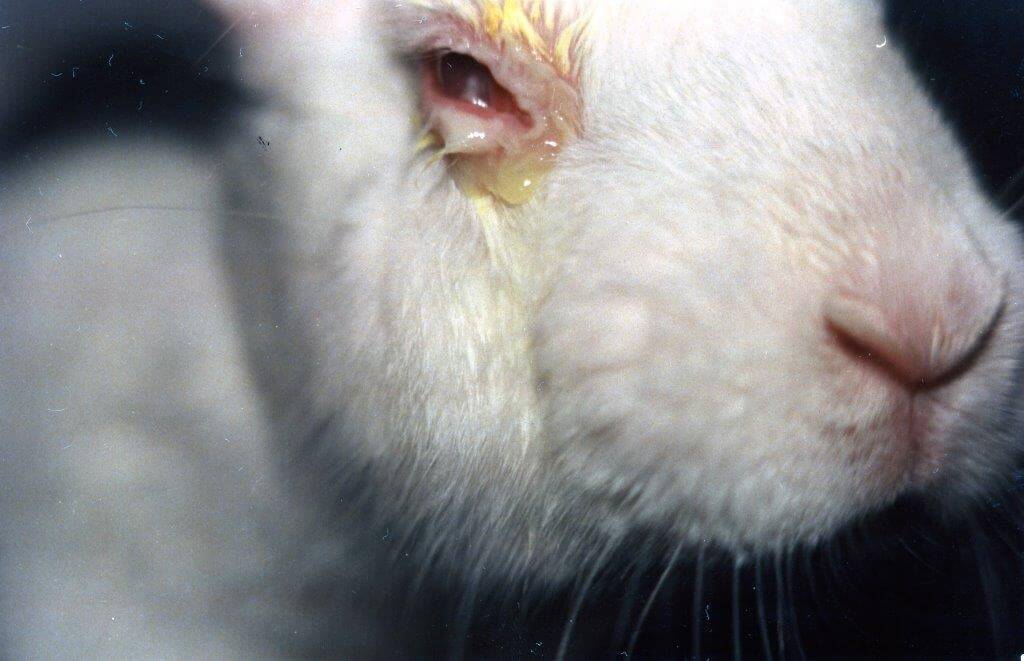 Luckily, experimenters have a variety of modern, non-animal in vitro test methods for skin and eye irritation and corrosion at their disposal. These methods have been adopted by the Organisation for Economic Co-operation and Development, an international body responsible for producing and validating international test guidelines, and they are humane, more human-relevant and faster than tests on animals.
There's no reason to continue subjecting rabbits – or any animal – to terrible pain and suffering to test chemicals. We applaud this exciting progress towards phasing out cruel Draize tests and will keep the pressure on experimenters to use only cruelty-free methods. PETA India will also continue to work to get Draize tests completely banned.
You can help by choosing only cruelty-free products. Here's a list of companies that don't test on animals.