What Will Prince George Receive for His Birthday?
You're never too young to start learning the ropes of the family business, which is why PETA UK is marking Prince George's first birthday (22 July) by sending the youngest member of the Windsors his very own regal velvet robe trimmed with the softest faux fur, courtesy of The Throw Company Ltd.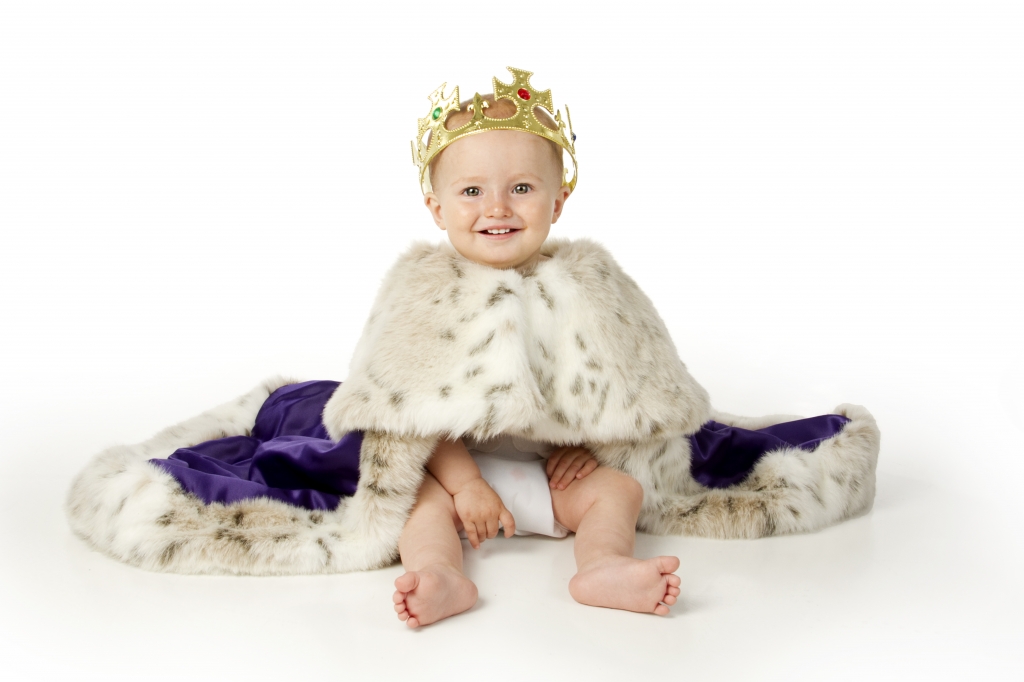 "Britain is known around the world as a nation of animal lovers, so we hope that in the coming years, Prince George will reflect British values by always insisting that his ceremonial robes be trimmed with compassionate faux fur", says PETA UK Associate Director Mimi Bekhechi. "Real fur is not only cruel to animals but also devastating to the environment. Pelts must be coated with a whole host of polluting chemicals to stop them from decomposing, so the eco-friendly faux trim should be a hit with the little prince's grandfather, too!"
On fur farms, animals spend their entire lives in tiny, filthy cages before they are poisoned, bludgeoned, electrocuted or even skinned alive in order to produce fur coats, collars, cuffs and accessories for both adults and children. In China – which is now the world's largest fur exporter – fur from cats and dogs is often falsely labelled as fur from other animals before it is exported.
A growing number of dignitaries in the UK, including many Lord Mayors, have brought their traditional robes in line with 21st century ethics by switching to cruelty-free faux trim after hearing from PETA UK.
PETA UK's birthday gift for Prince George also includes a beautiful baby-blue faux-fur blanket, which is also from The Throw Company, to help keep the little prince warm as well as stylish.
How You Can Help
You can prevent such horrific cruelty by never wearing any fur. Take PETA's pledge to be fur-free TODAY!