PHOTOS: Man Takes Public Bath for Earth Day
PETA India supporters bathed publicly in Mumbai yesterday in the lead-up to Earth Day (22 April) to remind passersby that everyone can save water just by leaving meat, eggs and dairy products off their plates.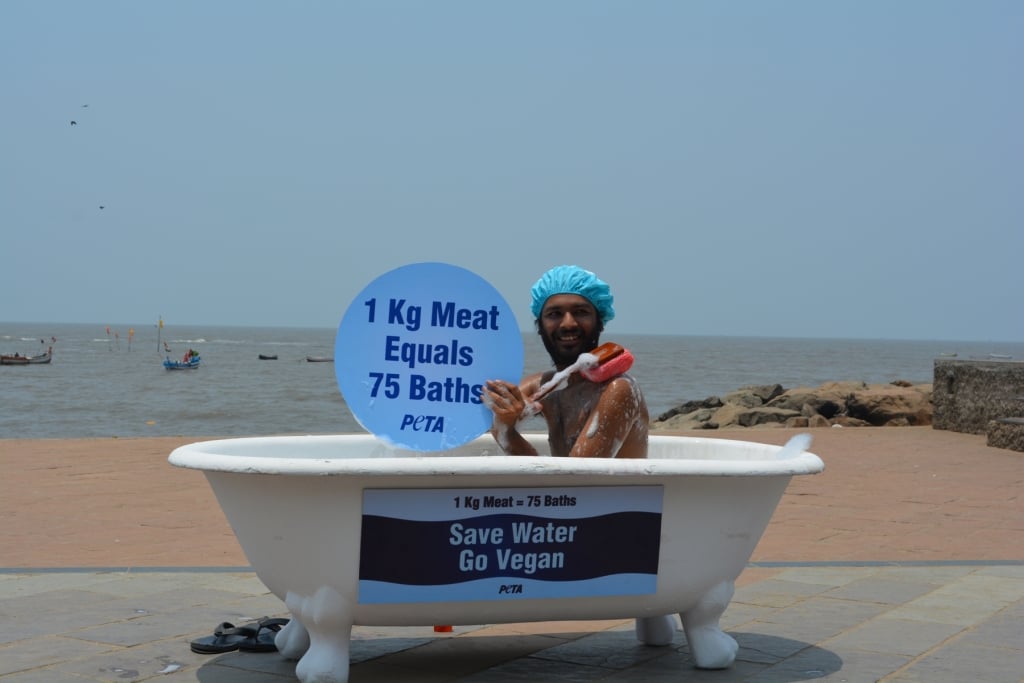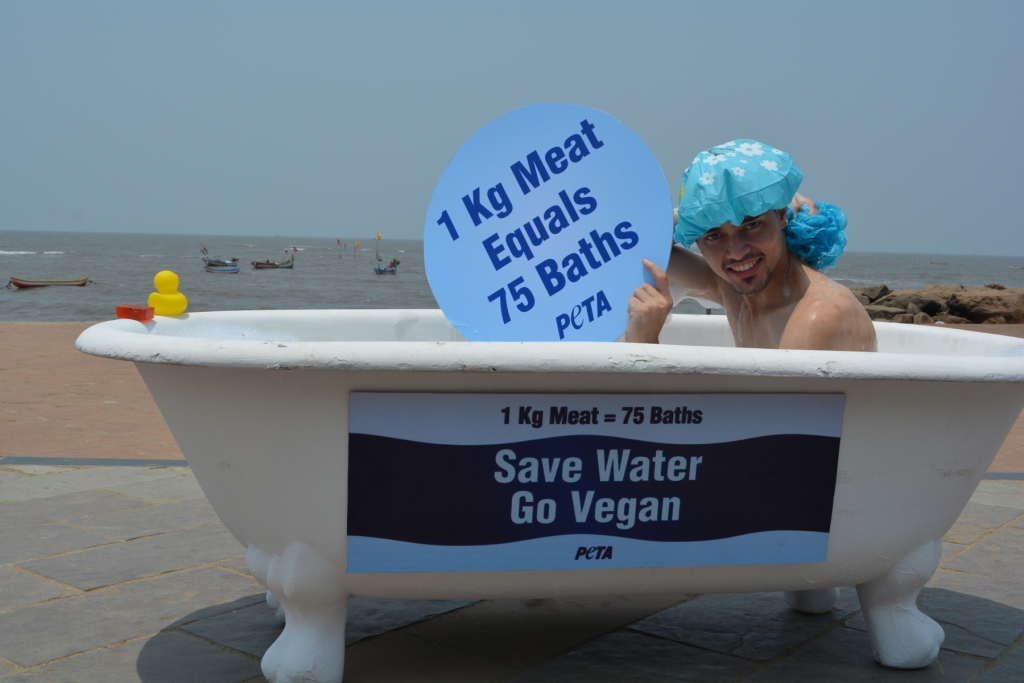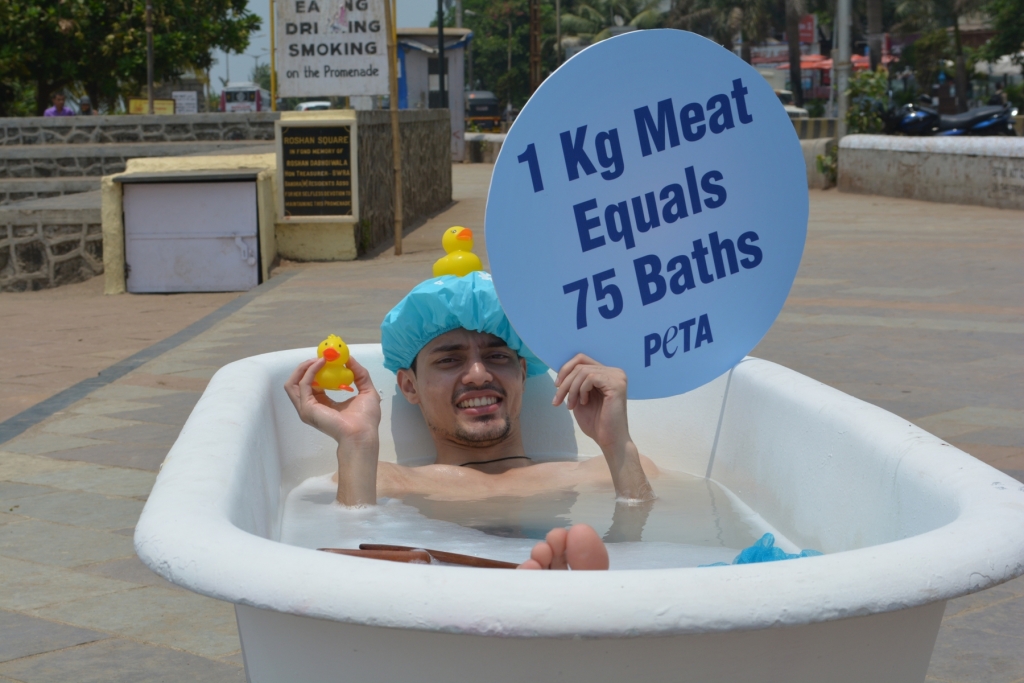 By watering the crops that farmed animals eat, providing billions of animals with drinking water each year and cleaning away the filth from farms, trucks and slaughterhouses, the farmed-animal industry places a serious strain on our water supply.
According to the Water Footprint Network (WFN), the production of 1 kilogram of vegetables requires 322 litres of water.
In contrast, as the WFN explains, animal products use much more water. The following are six great reasons to go vegan this Earth Day (22 April 2015):






Want to save water? Try going vegan by ordering a FREE vegan starter kit TODAY.