Contest Closed- Win a Pair of Cruelty-Free Flats From PAIO and PETA India!
A PETA India contest with PAIO was bound to happen eventually.
Since it was founded in 2015, the vegan footwear brand has been driven by a single purpose: to create cruelty-free, high-quality, sustainable, and eco-conscious fashion. "We strongly believe that fashion need not come at the cost of a precious life," says PAIO's website.
To that end, the PETA-certified brand uses innovative plant-based materials made from coconut extracts as well as faux leather, hemp, cotton, and jute. PAIO's humane business model aligns perfectly with PETA India's guiding belief that "animals are not ours to experiment on, eat, wear, use for entertainment, or abuse in any other way".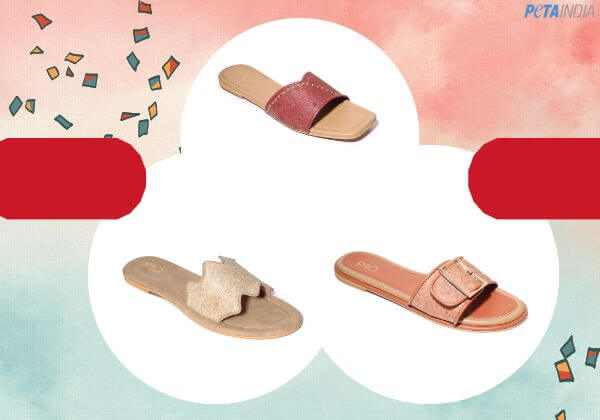 That's why PETA India and PAIO are giving away three pairs of gorgeous, eco-friendly  flats from the brand's newly launched Ecoture collection, which uses Coco Cut, a material made from coconut extracts. The contest begins on 21 July and ends on 5 August. Three randomly chosen winners will be notified via e-mail and phone by 7 August. Each winner will receive a pair of gorgeous flats. If you win, don't forget to post pictures of your prize on social media and tag @PAIO on Instagram and @PETAIndia on Twitter and Instagram.
All you have to do is fill out the form below and keep your fingers crossed.
Good luck!
This contest is open to residents of India only. Are you a US resident? PETA US will show you some love by hooking you up with lots of other cool contests.
Don't wait – join the contest today!
The contest is closed.