PETA Ups The Indian Luxury Expo's Game With Cruelty-Free Comforts, With Guest Star Allu Sirish
The Indian Luxury Expo showcases leading luxury brands to an elite and discerning target audience. This year, the expo is taking an animal-friendly turn by partnering with PETA to shine the spotlight on vogue-worthy vegan fashion, cruelty-free cosmetics and decadent vegan chocolate starting 3 October in Hyderabad. Guest star Allu Sirish will be attending and adding a dash of glamour to this extravagant evening!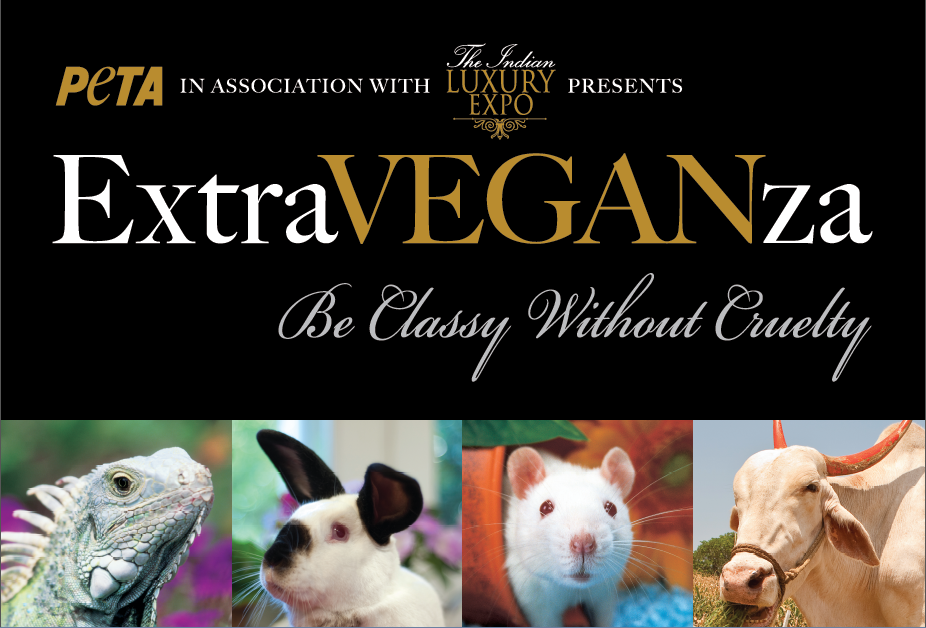 The opulent event will feature a PETA booth where guests can learn about vegan trendsetting and get the scoop on how to help animals who are abused for clothing, beauty product testing and food. We'll also have cruelty-free cosmetics by Vicco Laboratories and swatches of vegan leather, faux fur, fake snake and mock croc on display for guests to marvel at, proving that animals do not need to suffer for people to look and feel their best. PETA's "cow" mascot will be giving style mavens wearing cruelty-free clothing "Fake for Animals' Sake" badges so they can flaunt their compassionate fashion. Just look for the "ExtraVEGANza: Be Classy Without Cruelty" and "The Indian Luxury Expo Supports PETA" backdrops to find us!
All that elegance can make a person hungry, so stop by PETA's stall to try one of Mason & Co's scrumptious plant-based chocolates while you're ogling vegan bags from Baggit, gqp Accessories, Ecowings and Merci. We'll also have vegan shoes by Ethik, Funk, Senso Vegetarian and Veruschka and banana-silk saris from Pallod Creations. Now that it's fall, cosy up to a faux-fur jacket from ASOS – luxury with a conscience has never felt so fabulous. See you on 3 October in Hyderabad!
You Can Help
Pledge to go vegan today!