A PETA UK Present for the Royal Baby
What do you get for the baby who's bound to have everything? Well, there's one thing that you can never have too much of – compassion – which is why PETA UK sent the newest member of Britain's Royal family  a cosy faux-sheepskin blanket, which combines kindness towards animals with great snuggleability!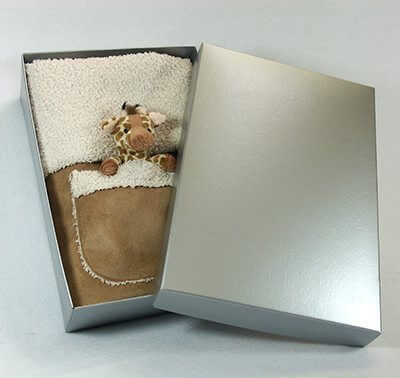 In its letter congratulating proud parents Prince William and Duchess Catherine, PETA UK explains that wool and sheepskin are often the product of cruelty to animals and therefore hardly belong in a newborn's cradle. Sheep can have their tails docked and be castrated without any pain relief. Workers are often rushed and shear the animals as quickly as possible, leaving the sheep with anything from small cuts to deep gashes and even amputations of protruding body parts. Once their wool production declines, sheep are sent to slaughter.
We hope other parents will also be inspired to pamper their little bundle of joy with animal-free blankets and bedding, which are just as soft and warm but were not created from suffering. Non-wool garments are also far less likely to trigger allergies – another reason to choose a blanket that's kind to animals and kind to your baby's sensitive skin at the same time.