PETA to Promote Vegan Fashion at India Runway Week
India Runway Week (IRW) is taking place from 10 to 12 April at the hotel Opulent in Delhi, and it will provide a platform for both established and up-and-coming designers to showcase their innovation and talent as well as network and exchange fresh ideas. So to put an ethical spin on this year's event, IRW is partnering with PETA to promote vegan materials and turn heads and hearts with compassionate fashion.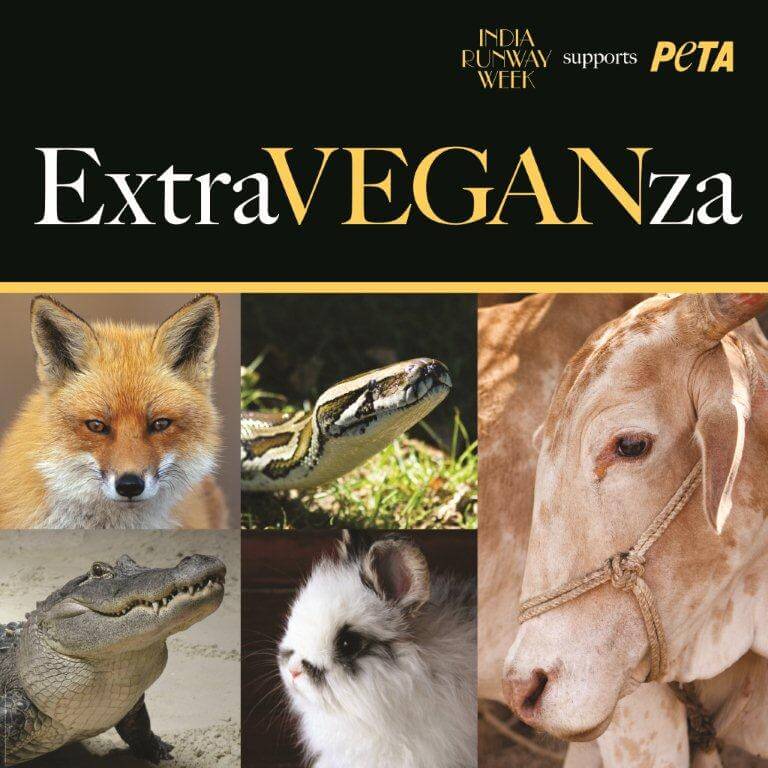 Visitors to IRW will be able to visit PETA's "ExtraVEGANza" stall to receive our "Fashion Forward" leaflets, learn about vegan fashion options and get the scoop on how to help animals who are abused for clothing. PETA will display swatches of cruelty-free leather, fake snake, moc croc and faux fur for trendsetters to marvel at. No wonder fashion-forward designers like Stella McCartney work with these sumptuous fabrics. PETA will also be distributing our "Fake for Animals' Sake" badge to fashionistas who want to make the point that they can have a look that kills without killing animals. Top designer Manish Gupta will join in on the fun by dedicating his entire show to the ExtraVEGANza.
What You Can Do
You can help save animals from being skinned alive, electrocuted and beaten to death for their skins by buying and wearing only vegan materials. Check out the winners of the 2013 PETA-Approved Vegan Fashion Awards and PETA's Vegan Fashion Awards 2014 for a list of top-notch designers and companies that create the hottest looks in fashion without harming animals.