Racing for Animal Rights-Here's How You Can Support PETA India In The Airtel Delhi Half Marathon!
PETA staffers are racing to help animals…literally. PETA India is participating in the Airtel Delhi Half Marathon (21.097km) in Delhi in October in an effort to raise funds to help animals. The marathon allows participants to 'Run for a Cause', by choosing a cause to support and allowing CSOs/ NGOs to use the event as a platform to raise awareness for their work, and to raise money for their charitable activities.
Caring people can make a donation to help animals through PETA India's page on the India Cares Foundation – the event's official Philanthropy partner.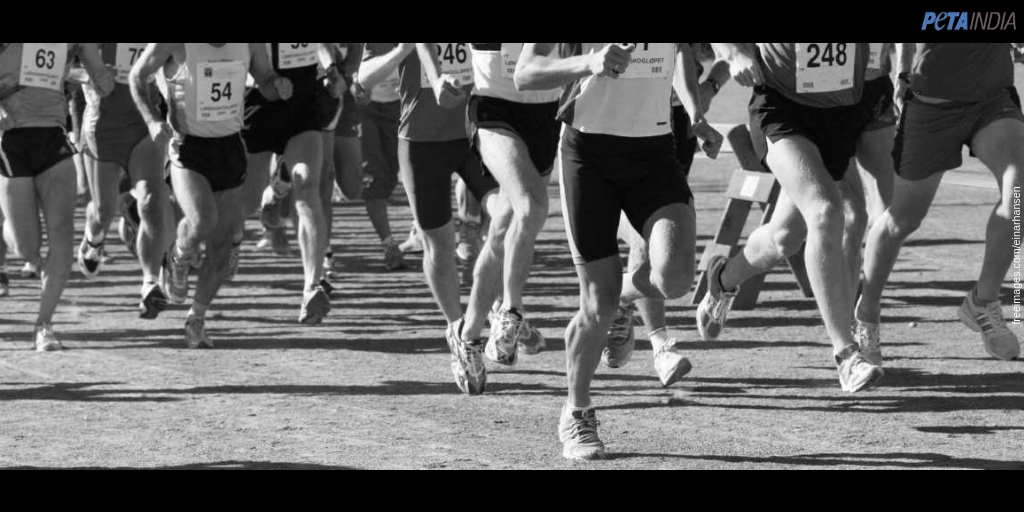 Two people from PETA India, Dr Manilal Valliyate and Swati Sumbly, will be running in the race, hoping to complete the full 21.097km. Please keep them – and animals – in mind if you are thinking about buying an online charity bib.
We would welcome your support during the marathon. Even if you're not in a position to contribute right now, we hope you'll come cheer PETA India's runners on. You can always make a contribution directly to PETA India at a later time!
Thank you so much for your support and compassion for animals!