'Mother Cow' Urges Chennai to Go Vegan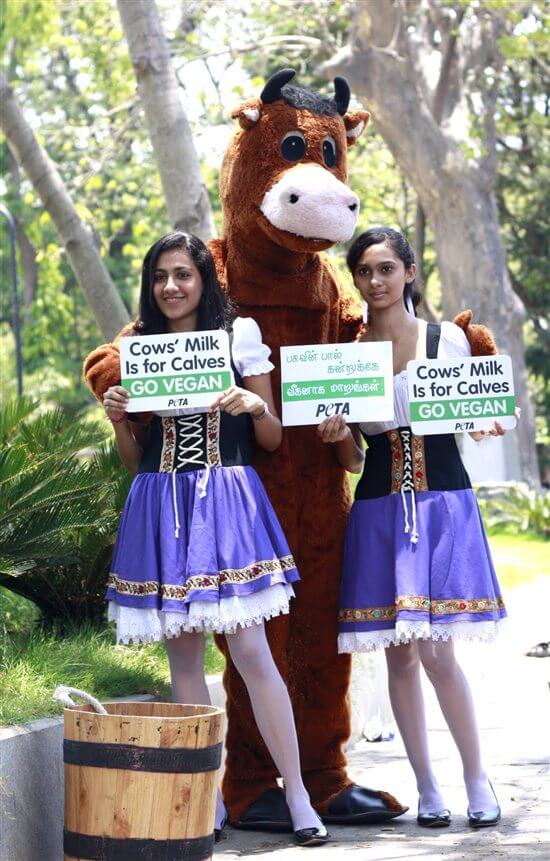 Just in time for Mother's Day, PETA India supporters pulled off a great demonstration to save mother cows from cruelty in Chennai. PETA's "mother cow" was accompanied by two lovely soya milkmaids who handed out free samples of delicious and cruelty-free soya milk donated by ProSoya Foods, the maker of Staeta soya milk.
Through this cute demonstration, the PETA supporters wanted to give Chennai residents some food for thought about how they can help stop the daily suffering of mother cows on dairy farms by simply switching to a delicious meat- and dairy-free vegan diet.
There's no better gift we can give to mother cows and our own arteries on Mother's Day than to go vegan!