PETA and Pune Fashion Week: Compassion Is in Fashion
Are you all about looking good? Then you probably know that all runways are leading to Pune.
Designers and fashionistas from near and far will convene from 23 to 25 September for Pune Fashion Week to display and see what's hot. PETA will be there, too, working in association with Pune Fashion Week to show that it's easy to have a killer look without killing animals.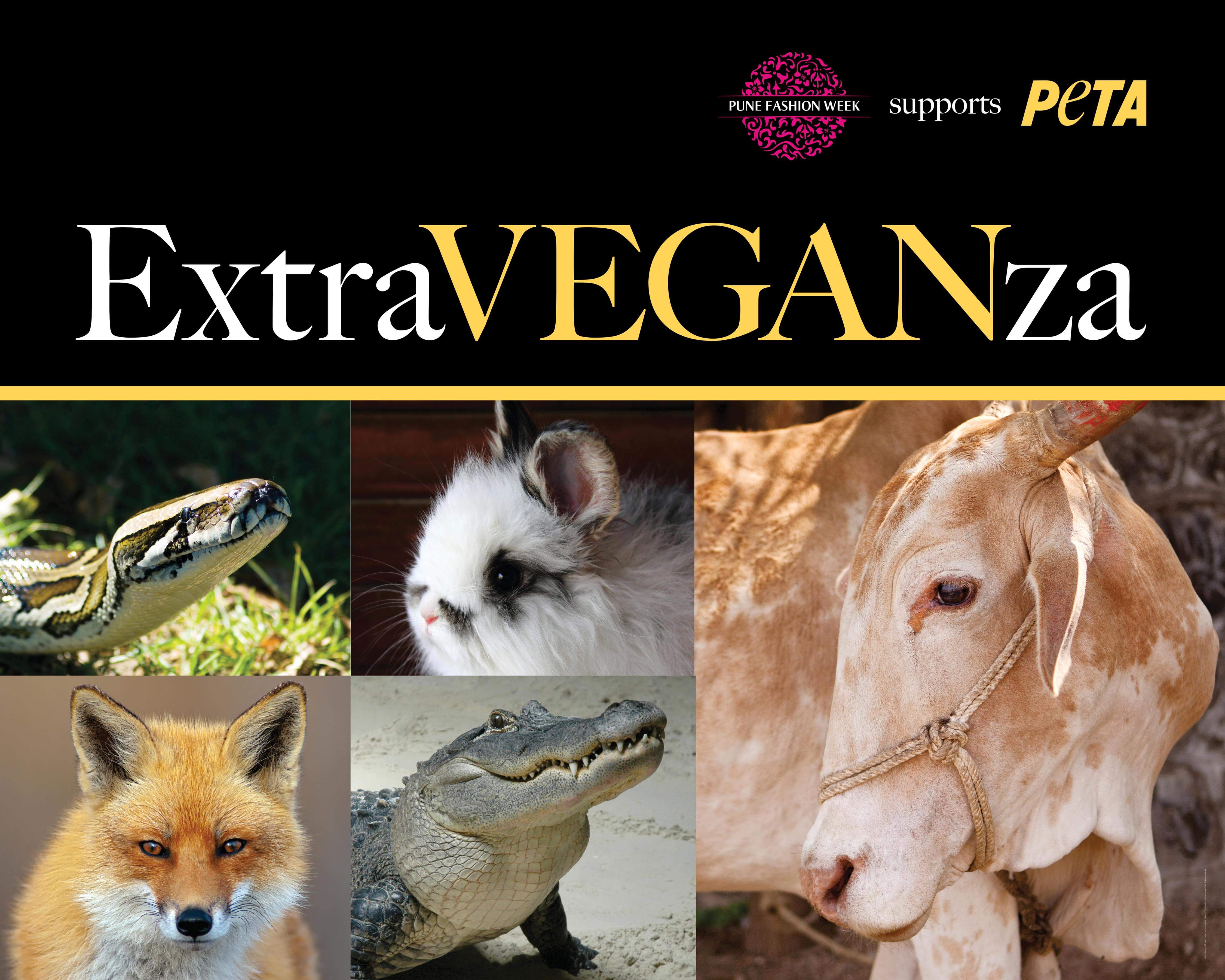 Our "ExtraVEGANza" exhibit at The Westin Pune Koregaon Park will feature products from animal-friendly companies. Visitors can also take home leaflets and badges that promote ethical fashion. PETA fashion expert Benazir Suraiya will give a talk to an estimated 250 fashion students about animal-friendly style. And PETA's "cow" mascot will distribute badges to the guests at the fashion week which state, "Go Fake for Animals' Sake". The "cow" will also hold a placard that reads, "No Leather".
Among the top designers set to unveil their new creations at Pune Fashion Week are Rocky S and Vikram Phadnis, both winners of the first PETA-Approved Fashion Awards for their cruelty-free contributions to the fashion world.
A growing number of designers have made the compassionate choice to help stop millions of cows, ostriches, rabbits, and other animals – even dogs and cats – from being electrocuted, gassed, and skinned alive for a jacket or a pair of shoes. With stylish, versatile options such as vegan leather, nylon, and synthetic shearling available, there is never a need to wear any skin but our own.
Watch this video that shows why animals are not ours to wear!
What You Can Do
You can help animals, too, by pledging that the only skin you're in is your own.