PETA Pita—The Ethical Sandwich
Who wouldn't love biting into a delicious vegan sandwich while supporting PETA India's life-saving work for animals?
Adhiraj Burman, a grade 11 student at Charterhouse in the UK, is a passionate and responsible member of society and a true "foodie". As a young entrepreneur, he understands the need for an intersection of business and sustainability, specifically the need to explore unique models of corporate giving.
After spending time as an intern in The Artful Baker's kitchen in New Delhi, Adhiraj was inspired to use lunch for a good cause. Thus, the Ethical Sandwich was born.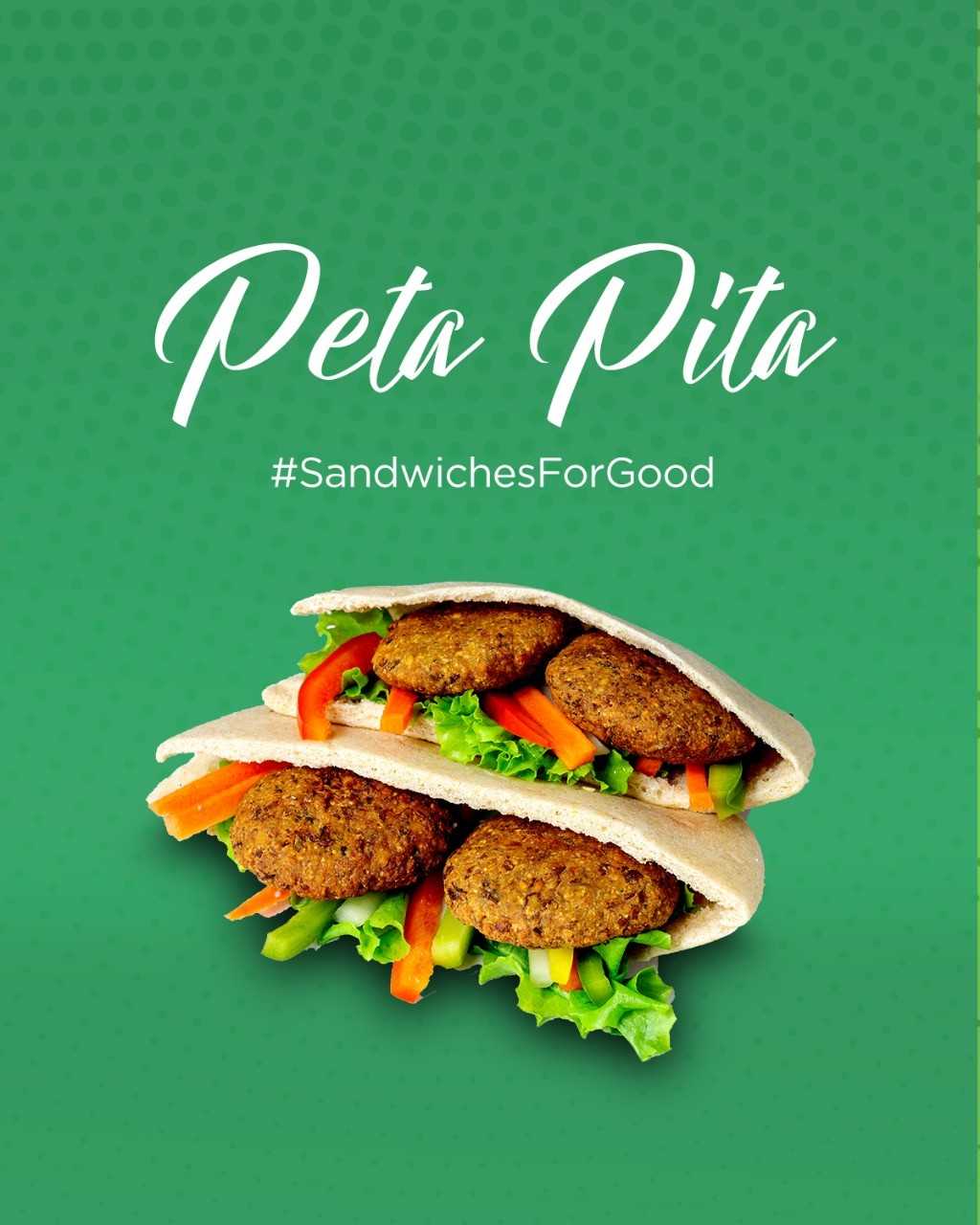 Because he's an avid animal lover, Adhiraj initiated his first partnership with PETA India. We're excited to begin working with him to launch the PETA Pita – a vegan, Middle Eastern–inspired pita pocket (and the first Ethical Sandwich) in stores. Ten per cent of the profits from its sales will be donated to PETA India in order to support our animal-protection efforts across the country.
The PETA Pita is now available in all The Artful Baker locations across NCR, Mumbai, and Pune and in Baker Street outlets in airports. Be ethical, and do right with every bite.