PETA India's Crippled 'Chicken' Demonstration in Kolkata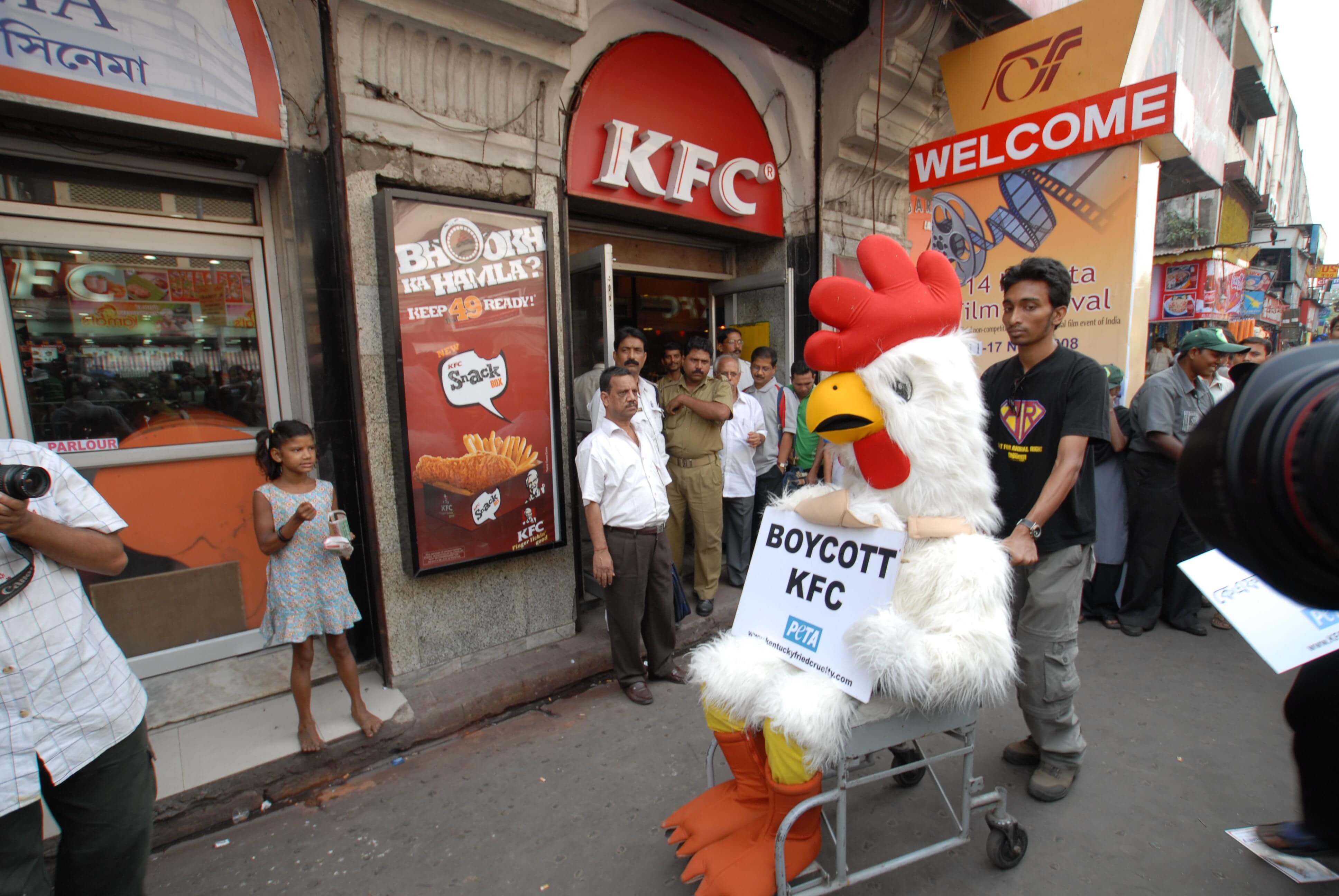 The citizens of Kolkata though familiar with all sorts of protest were amazed to spot a giant crippled chicken on a wheelchair with one broken wing holding a banner which read "Boycott KFC" feebly supported by the other wing crossing the road in front of New Empire Cinema KFC outlet in Kolkata on 13 November 2008. The innocent crippled chicken was there to protest against the company's abusive treatment of chickens [http://www.petadishoom.com/action/kfc_petition.asp] and requesting the citizens of Kolkata to boycott the restaurant until it implements its own animal welfare standards.
Activists were seen distributing leaflet. Activist's were also seen briefing the media on how birds are drugged and bred to grow so large that many become crippled from the weight of their massive upper bodies – many cannot even walk because of leg deformities. Millions of birds are scalded to death in de-feathering tanks, and video footage from an undercover investigation documented that workers at a slaughterhouse in the US kicked, threw and stamped on live birds.Want to help these chickens? Join the Street Team [http://www.petadishoom.com/streetteam/index.asp] to earn free stuff while helping animals!