PETA India Intervention Leads to FIR Filed Against Couple for Acid Attack on Dog
Following a complaint filed by a local resident with support from PETA India, the Kasara police registered a first information report (FIR) against a man and his wife for allegedly attacking a dog with acid. The attack was so devastating that the lower part of both of the canine's front legs was instantly severed and fell apart. The veterinarians treating the animal had to amputate both legs just below the elbow joints because of excessive muscle and bone damage that was beyond repair. The dog, who also lost his left ear and part of his forehead, was treated by the Sharan For Animals NGO in Nashik and has been adopted by its founder, Sharanya Shetty, who named him Hope.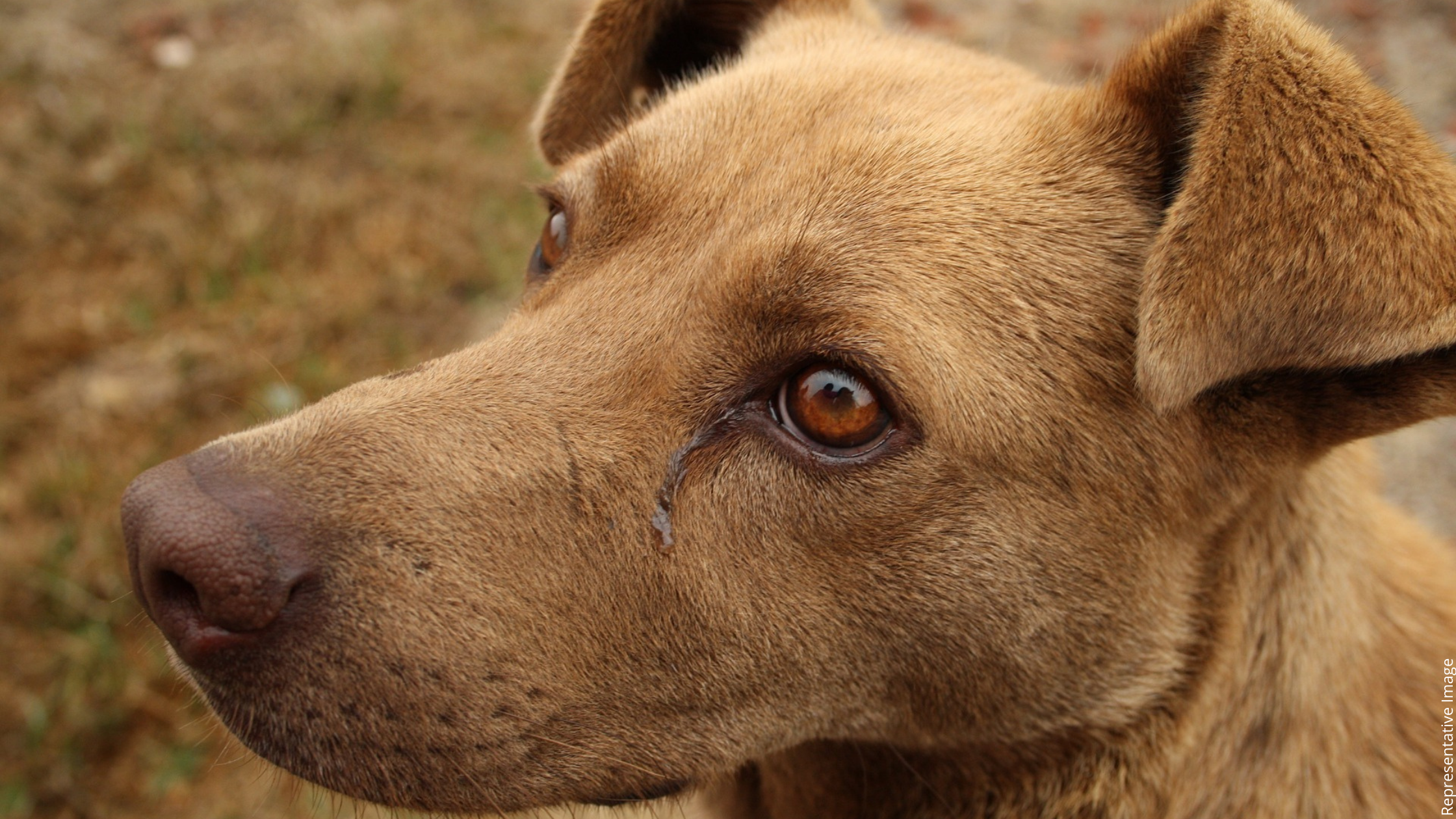 PETA India worked with the Thane Rural superintendent of police and the police inspector of the Kasara Police Station to ensure that the FIR was registered under Section 429 of the Indian Penal Code (IPC); sections 11(1)(a) and (l) of The Prevention of Cruelty to Animals (PCA) Act, 1960; and Section 119 of the Maharashtra Police Act, 1951. Section 429 of the IPC prohibits maiming an animal, and the offenders could face a jail term of up to five years, with or without a fine.
Acid and scalding-hot water attacks on animals are commonly reported in India. In 2016, a man in Uttar Pradesh poured acid on five newborn puppies for barking at him. In 2017, state police registered FIRs for an acid attack on 15 abandoned cows in Uttar Pradesh and another on four cows and bulls in Odisha. That same year, 31 dogs in a shelter in Punjab and a community dog in Rajasthan were attacked with acid. In 2018, a community dog in Punjab died from an acid attack. In 2019, four community dogs and one companion dog were attacked with acid in Gujarat. The same year, West Bengal police lodged an FIR for the murder of a community dog with acid. Earlier this year, a woman in Kerala threw boiling water on a community dog, causing serious burns.
Research shows that people who commit acts of cruelty to animals are often repeat offenders who move on to hurting other animals or humans. In a study of domestic violence victims, 60% of women said that their abusive partners had harmed or killed their dogs or other animals. According to data released by the National Crime Records Bureau, Government of India, between 2014 and 2018, there were 1,483 human victims of acid attacks in the country.
PETA India has long campaigned to strengthen the PCA Act, 1960, which contains outdated, inadequate penalties, such as a maximum fine of only Rs 50 for convicted first-time offenders, although the IPC contains stronger punishments.