Order a Copy of 'For a Moment of Taste', Which Exposes Meat, Egg, and Dairy Industry Cruelty
How long does taste last on our tongues? A few seconds? What is done to animals to create that fleeting moment? 
To find out, order the eye-opening book For a Moment of Taste written by Poorva Joshipura, senior vice president of international operations with the PETA Foundation (an affiliate of PETA India) and former CEO of PETA India.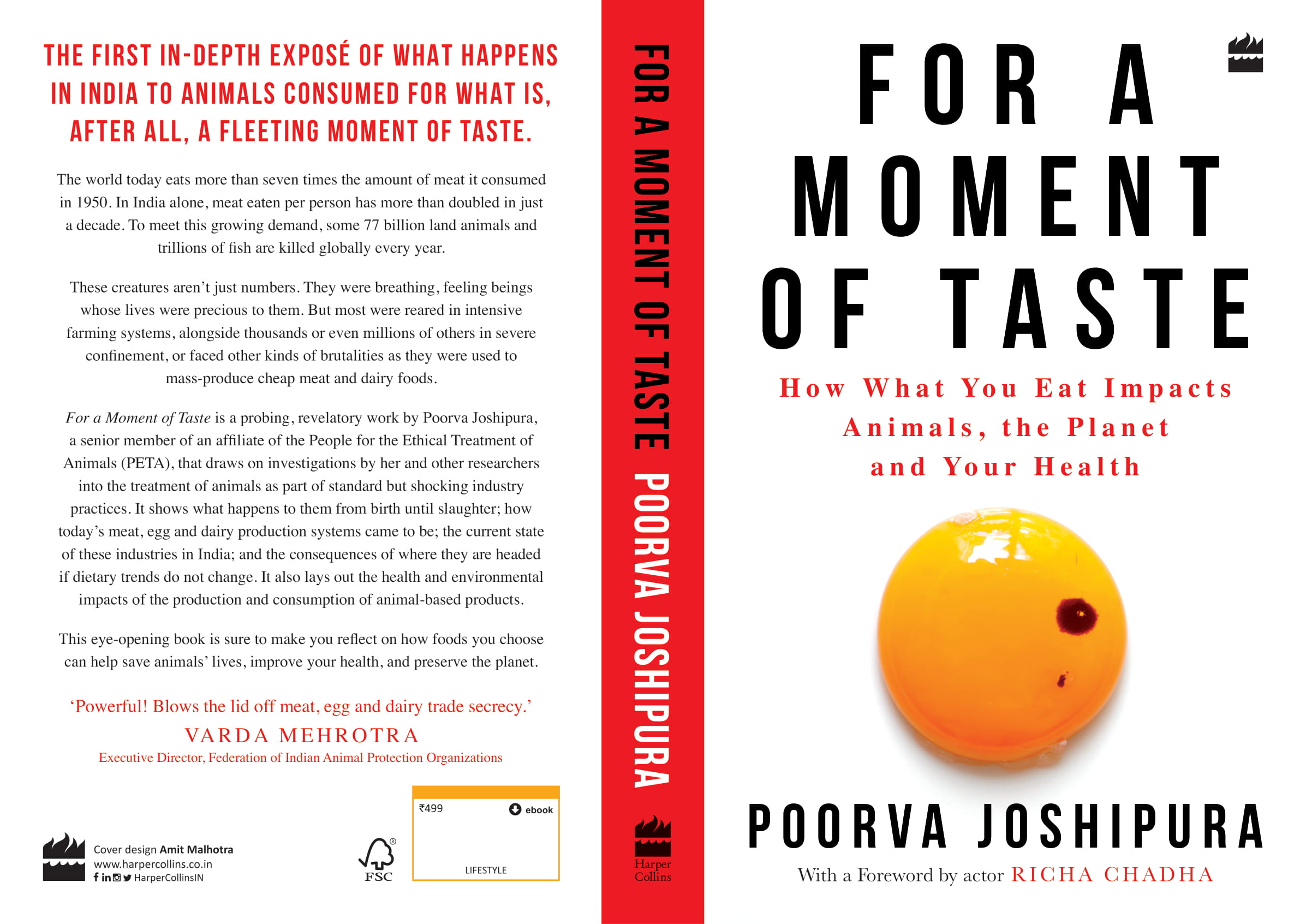 Here's how publisher HarperCollins Publishers India describes this book: 
For a Moment of Tasteis the first–ever in-depth exposé of what happens to animals commonly used for meat, eggs and dairy foods in India for what is, after all, a fleeting moment of taste. It gives a historical account of how today's meat, eggs and dairyproduction systems came to be; the current state of these industries in India; and the consequences of where they are headed if dietary habits and current trends do not change. Poorva… draws on her personal observations of the treatment of animals and uncovers shocking industry practices not commonly known in India. She also explores the larger philosophical question of whether humans are meant to consume meat, eggs or dairy foods; provides anthropological evidence to the contrary; and …lays out the human health and environmental impacts of the production and consumption of animal-based products. This eye-opening book will lead many readers to examine and modify their eating habits.
For a Moment of Taste may be pre-ordered here.