North East India Fashion Week Says 'No' to Wearing Animals
While most people associate Assam with tea or its exotic wildlife, the northeastern state boasts exceptionally skilled weavers and handicraft artisans. That is one of the reasons North East India Fashion Week (NEIFW) is such a colourful and enrichening event. On 26 August, NEIFW put an animal rights spin on things with an unforgettable "ExtraVEGANza" that promoted vegan fashion.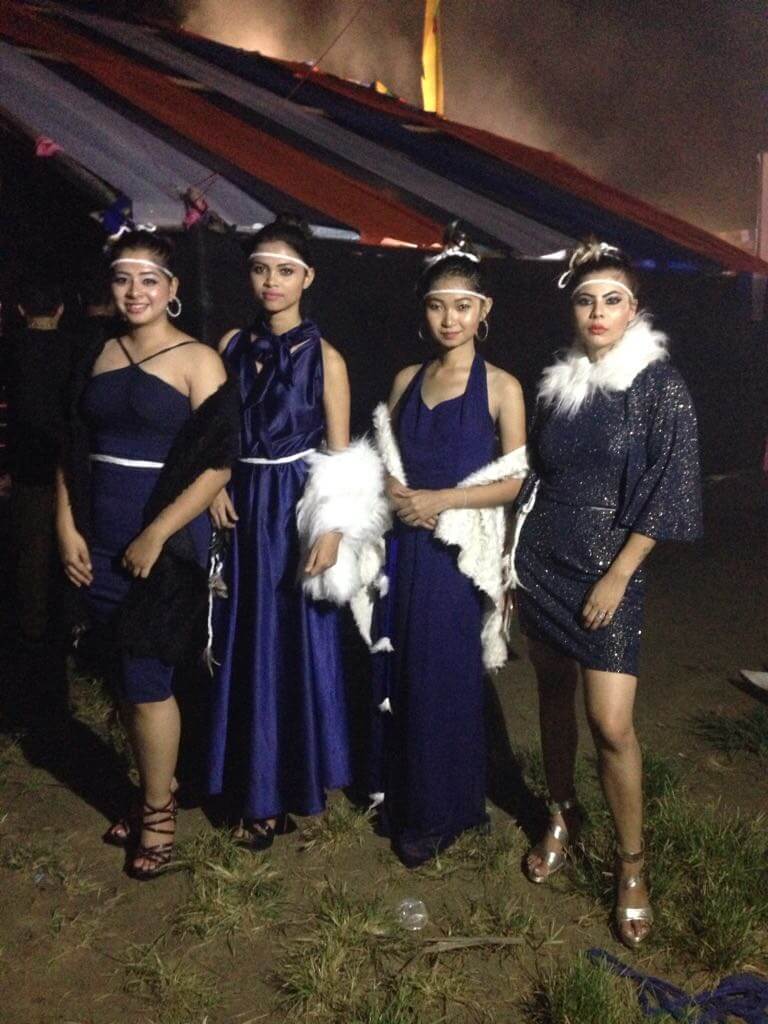 We handed out leaflets about our various animal rights campaigns for guests to read. Our "Fashion Forward" leaflet explains how dogs in China are beaten to death to make leather gloves, belts, jacket collar trim and other items. Since labels do not say "dog skin", shoppers around the world have no idea who they're wearing when they purchase these items.
PETA's bunny mascot helped spread the word about cruelty-free fashion by passing out "Go Fake for Animals' Sake" badges to guests. The bunny even strutted his stuff down the runway carrying a placard reading "Go Fake for Animals' Sake" to promote vegan fashion along with PETA's in-house fashion expert Benazir Suraiya.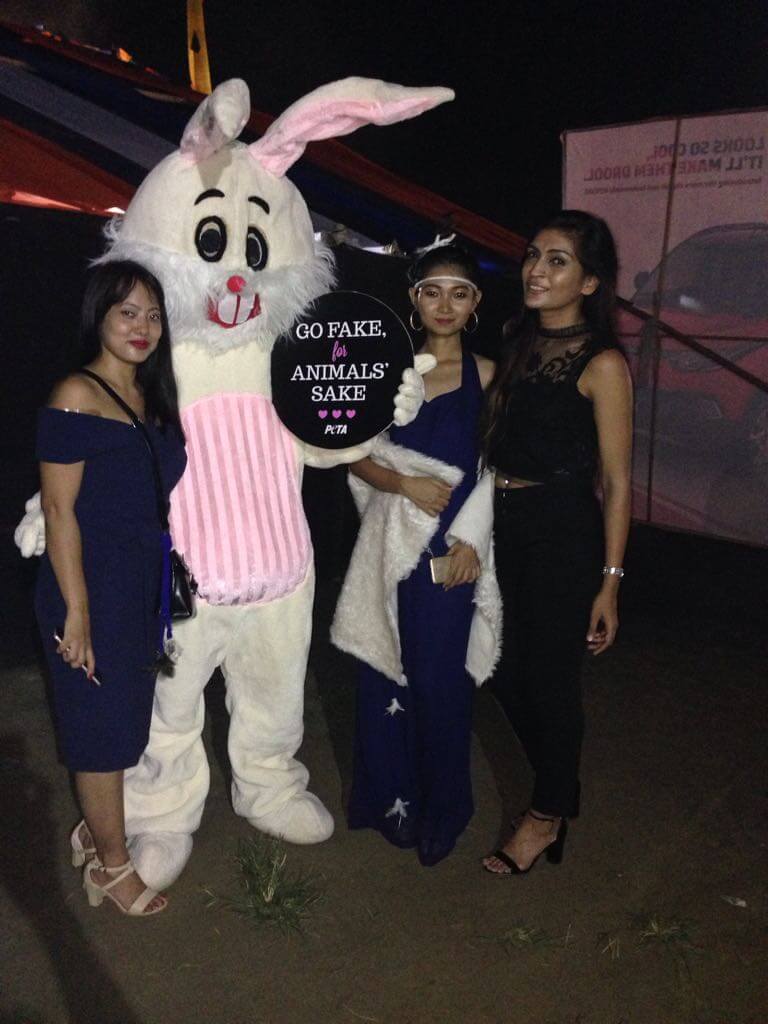 Assam-based fashion designer, teacher and director of NEIFW Angie Ngoba Chakpu dedicated her animal-friendly collection to PETA and the celebration of vegan fashion. Her flawless new line captivated the audience and the event was a delightful success.
What You Can Do
Share this video about what animals endure for clothing with your family and friends.
You have the power to save animals from being barbarically killed for their hair and skins right now by only pledging to only wear vegan clothing, footwear and accessories.