Murali Kartik to Fans: Join the Vegetarian Team!
PETA India now has a new ally: Pune Warriors' bowler Murali Kartik. The famous cricketer, who is a staunch vegetarian, agreed to strike a pose for PETA's vegetarian campaign and will be starring in a brand-new PETA ad which will be released soon.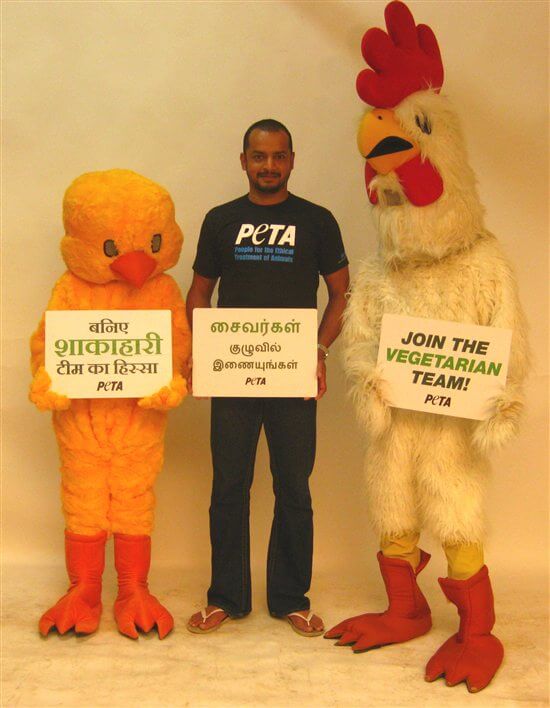 "I'm proud to say that my vegetarian diet provides me with all of the energy and stamina I need as an athlete", said Kartik. "Having been born a vegetarian and then to know that a vegetarian diet is better for animals and the environment, my conscience is in good health as well."
Keep visiting our website to catch the first glimpse of Kartik's awesome new ad which was shot by ace photographer Vicky Idnaani!
So join the vegetarian team and take the pledge to go veg today.