Mumbai Professor Protests Bull Torture in Pamplona
French literature professor Ashishwangh Limki Auvray, 43, travelled to Pamplona, Spain, to protest the city's cruel Running of the Bulls  and the bullfights that follow it by posing in the famous white-and-red costumes but with her face painted white and her eyes painted black to resemble a ghost runner.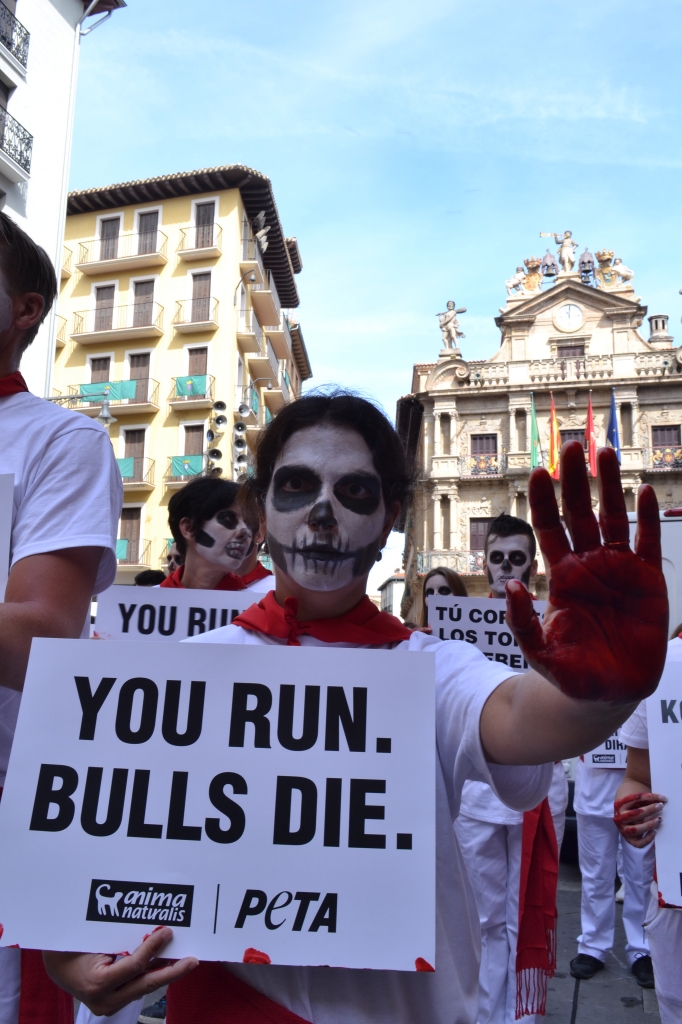 Auvray – who grew up in the Five Gardens area of Mumbai, attended St Xavier's College and is now teaching in Spain – is one of dozens of people who took part in the demonstration, which was held on 5 July, one day before the start of the Running of the Bulls. The protest was organised by PETA UK and the Spanish group AnimaNaturalis.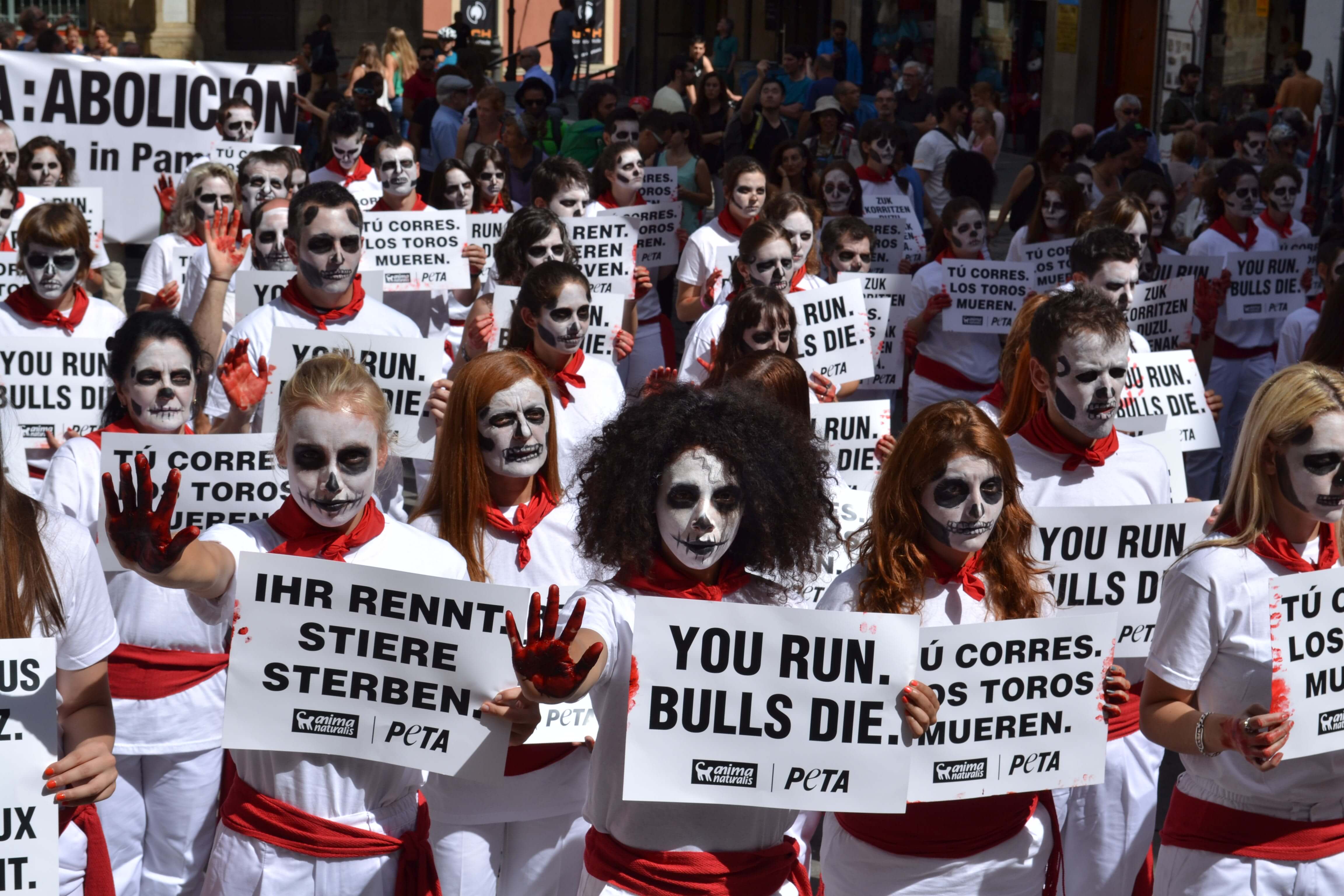 Many people don't realise that the bulls who are tortured in Pamplona's bullring during the festival of San Fermín are the same ones who earlier in the day slipped and slid their way down the town's narrow cobblestone streets. As shown in PETA UK's video, narrated by Spanish music superstar Charo, each bull used in a fight is speared, stabbed and weakened until, finally, a matador attempts to sever the exhausted animal's spine with a dagger. Sometimes, the bull drowns in his own blood before the dagger comes into play. Other times, he's still alive as his broken, bleeding body is dragged out of the arena and left to await slaughter.
Bullfighting has been on the decline for years, with attendance decreasing and bullrings closing across countries that permit bullfights. The industry survives because of huge subsidies and tourists who unwittingly support the abusive events, even though an Ipsos MORI poll last year showed that 76 per cent of Spaniards oppose the use of public funds to support bullfighting.
"Tormenting and butchering animals can never be justified as entertainment", Auvray says. "I'm happy to do whatever I can to expose the cruelty of the Running of the Bulls and bullfighting."
Please help by joining Auvray and PETA supporters from around the world in asking for a ban on the Running of the Bulls.