'My Mom' Will Make You Want to Adopt an Animal in Just Three Minutes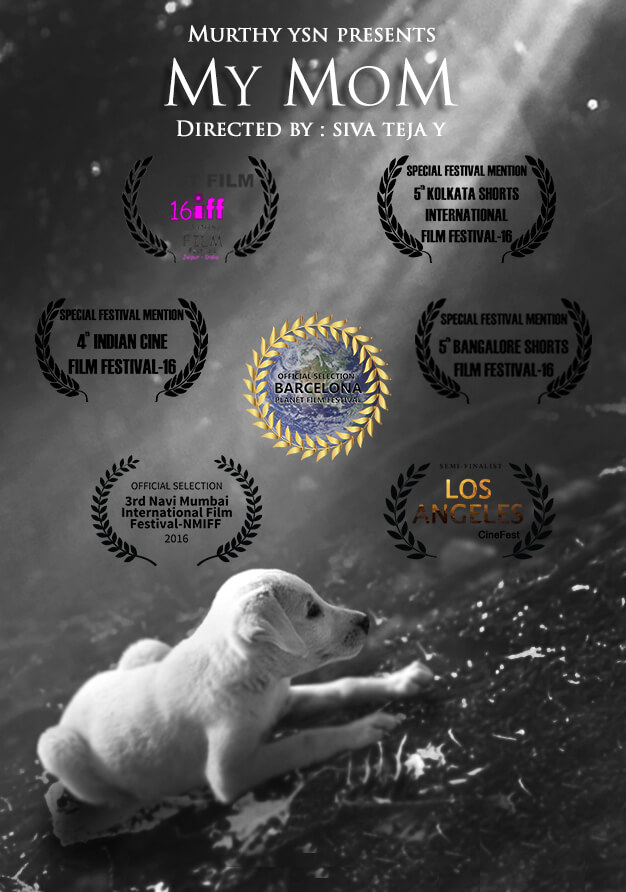 Many argue that film is the greatest artistic medium of all time because of its ability to evoke deep emotional responses and motivate people to change. My Mom , an award-winning short film presented by PETA pal Murthy YSN and created ace photographer, and filmmaker Shivteja Y., is a stellar example of how cinema can inspire compassion and deliver a powerful message about the life-saving effects of animal adoption.
The Best Student Film winner at the Jaipur International Film Festival follows a lost puppy searching for his mother. He fearfully wanders the streets looking for her, stopping to rummage through piles of trash for food, and appears to cross a dangerous road with speeding cars. The orphaned puppy wonders what happened to his mother who used to love and protect him and how he is going to survive in such a harsh world. When night falls, the camera captures the wet,young pup shivering in the dark amongst thunder and lightning, wishing that he had someone to take care of him.
In real life, the puppy was adopted by a loving family. Until he got a permanent home, Murthy took care of his food and veterinary care and made sure he got all the vaccinations he needed.
My Momshines a light on the suffering that countless homeless animals experience daily and reminds viewers that there's a solution – pledge to adopt, never buy companion animals.Countless animals are roaming India's streets, and shelters are unable to meet the constant demand for more space because they're already packed with animals. Breeders and pet shops only worsen the animal-overpopulation crisis because the animals they produce take homes from the ones who really need them.
Don't forget to sterilise your four-legged friend so that more dogs and cats aren't forced to fend for themselves on the streets.