Lakme Fashion Week (LFW) has teamed up with PETA India to promote the adoption of dogs who are languishing in shelters or living on the street. The theme for the campaign is "Fashion for Paws Not a Faux Pas. Rescuing Dogs Makes the Best Fashion Statement":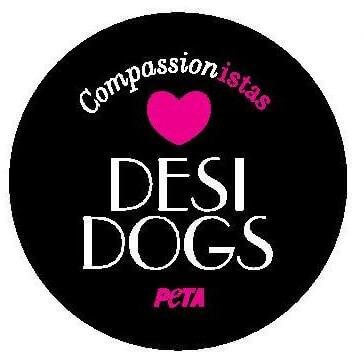 Countless stray dogs and cats struggle to survive on the streets. Many of them starve to death or are injured, hit by vehicles or abused. Others are left to languish in animal shelters because there aren't enough good homes for them. So, to take a bite out of the homeless-animal crisis, PETA encourages everyone to have their animal companions sterilised.
Compassion never goes out of style. You can also make a difference by choosing to adopt a homeless dog or cat if you have the time, space and resources to do so. Additionally, always get your animal companions sterilised in order to avoid contributing to the number of homeless dogs and cats.