Lekha Washington Asks Fans to Adopt Homeless Animals
Just in time for International Homeless Animals' Day (20 August),film actor and artist Lekha Washington poses with a cat named Tripod (from The Welfare of Stray Dogs) for a brand-new campaign for PETA India. She encourages fans to adopt an animal from a shelter or the streets and makes the point that every time someone buys a cat or dog from a breeder or pet store, a perfectly lovable animal in a shelter or on the streets loses a chance to find a loving home. The campaign was shot by ace photographer Himanshu Seth, and Washington's hair and make-up were done by Shubhra Khandelwal.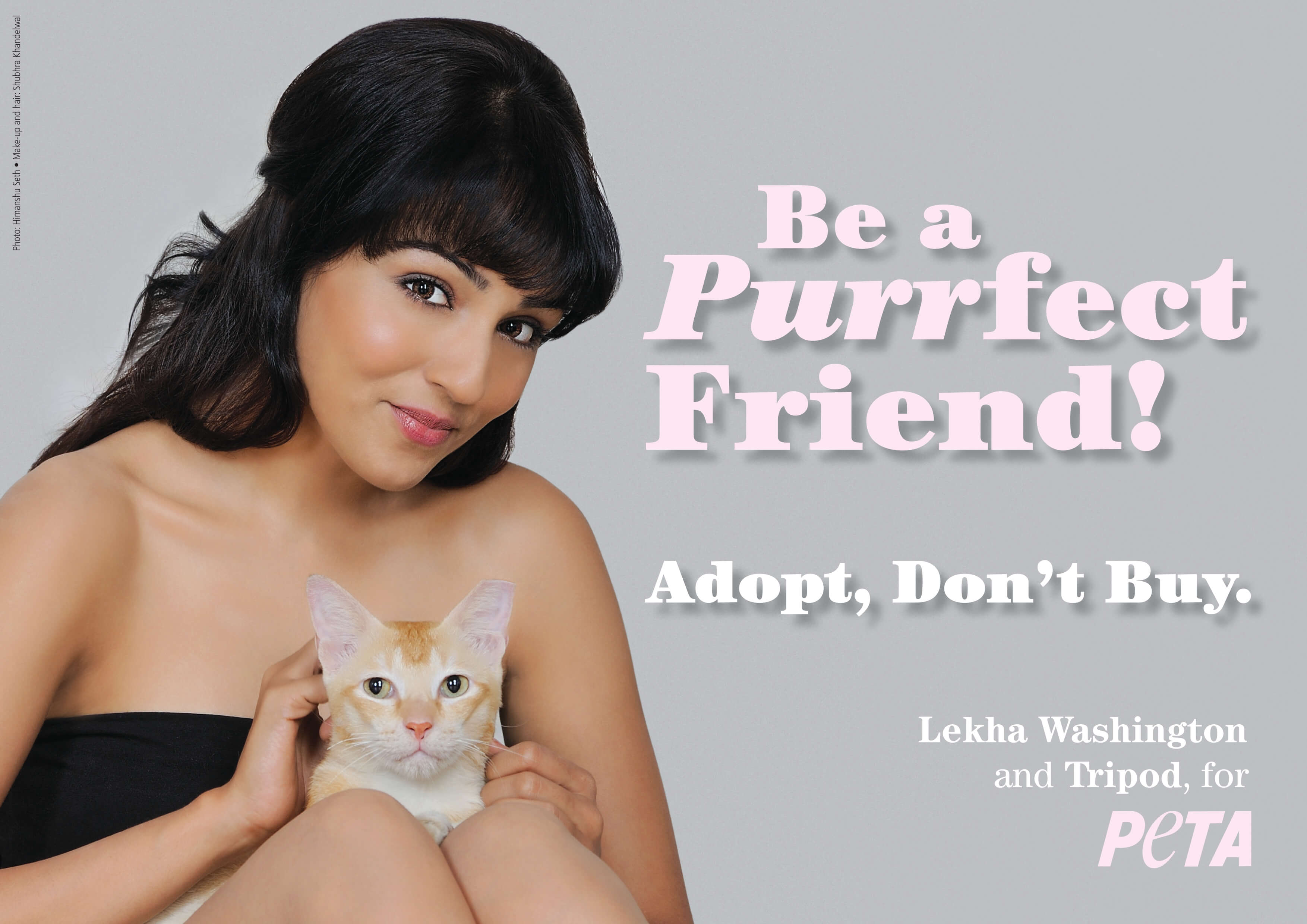 "Thousands of lovable animals are waiting in shelters to enrich the lives of kind people who adopt them in ways that money just can't buy", says Washington. "I encourage people looking to welcome an animal into their home to adopt, not shop."
In India, millions of homeless cats and dogs struggle to survive on the streets. Many of them go hungry, are injured or killed, are hit by vehicles, or are abused by cruel people. Countless others end up in animal shelters because there aren't enough good homes for them. Every time a cat or dog is purchased from a pet store or breeder, it means that fewer homes are available for the cats and dogs who are languishing in shelters or roaming the streets. PETA encourages all prospective cat or dog guardians to adopt from an animal shelter or take in a homeless animal from the streets. PETA also reminds guardians always to get their animal companions sterilised.
Washington, who was born in Chennai and has also worked as a professional model and VJ, has appeared in Tamil-, Hindi-, Telugu-, and Kannada-language films. She is also an artist and runs her own studio in Mumbai.