Khan Sisters Show Their Stripes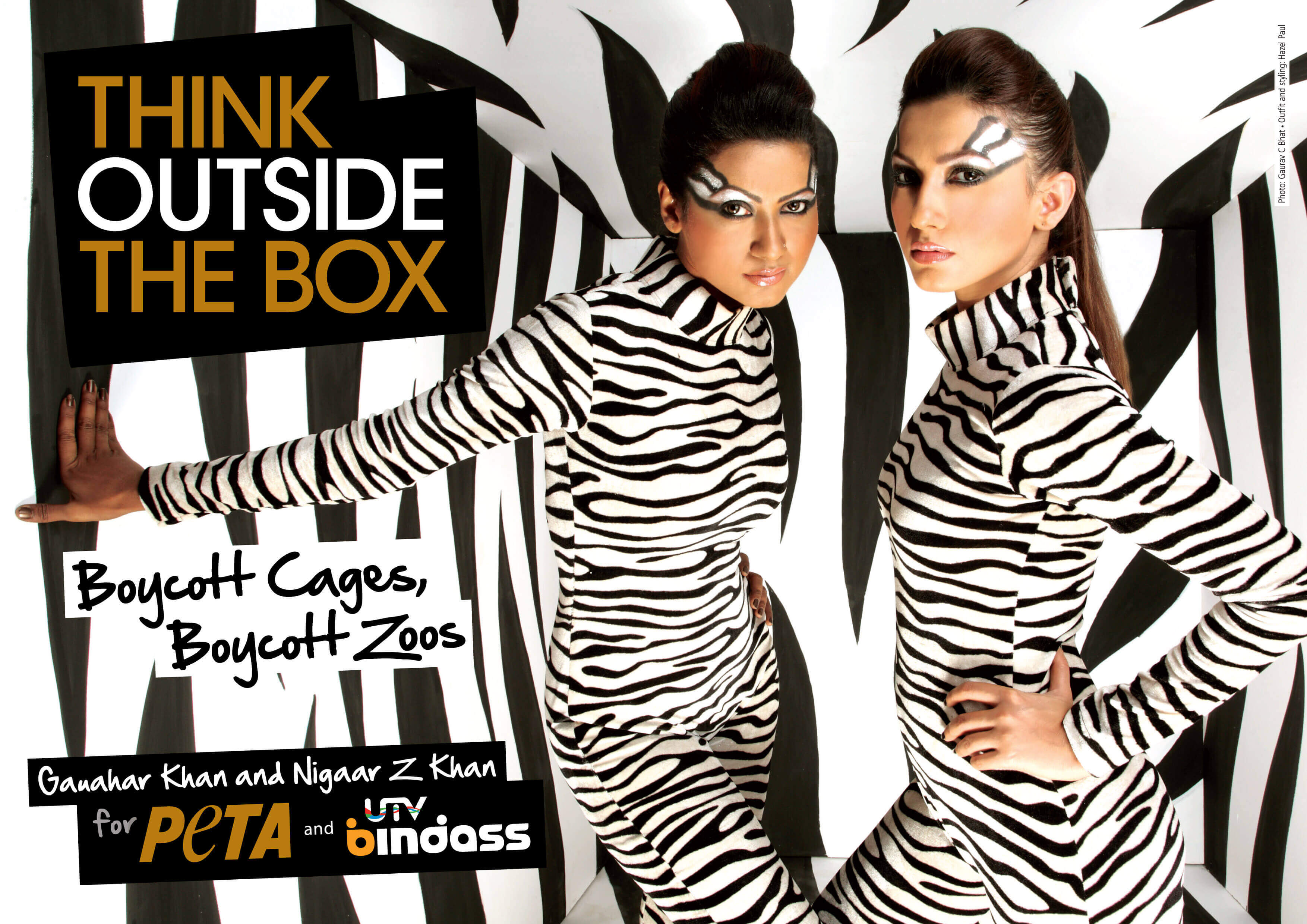 Here are the Khan sisters like you've never seen them before! Models-turned-actors Gauahar and Nigaar Khan recently posed wearing zebra-striped bodysuits for a PETA and UTV Bindass ad to highlight the cruelty of zoos. The ad was shot by ace photographer Gaurav C Bhat, and the outfits were designed and styled by Hazel Paul. You can watch the Khan sisters' PETA shoot at  7 PM on 28 January on UTV Bindass.
The Khan sisters said, "We as living creatures love our freedom, and animals are no different. If people want to see animals, a zoo is not the best place. Instead, animals should be observed in their natural habitat like animal reserves, where they are living the life that they were meant to live. If we can't manage to visit them, we can learn about these amazing wild animals by watching videos, television programmes or by reading about them on the Internet or in books and magazines, and that's what we, the Khan sisters, are hoping the audience would understand."
We thank the duo for the support. You, too, can help animals who are imprisoned in zoos and often denied everything that is natural and important to them by pledging to boycott zoos! Please also join the campaign for animal rights by signing up for our Activist Network.