JD Institute of Fashion Technology, Siliguri 'Says NO' to Leather with PETA
Incredibly talented design students and models at the JD Annual Design Awards – 2016 dazzled all the show goers when they took their top looks to the ramp. There were a range of gorgeous designs out of which three designers decided to dedicate their respective sequences to PETA's campaign against leather to prove that vegan apparels are so much more trendier and a more compassionate choice!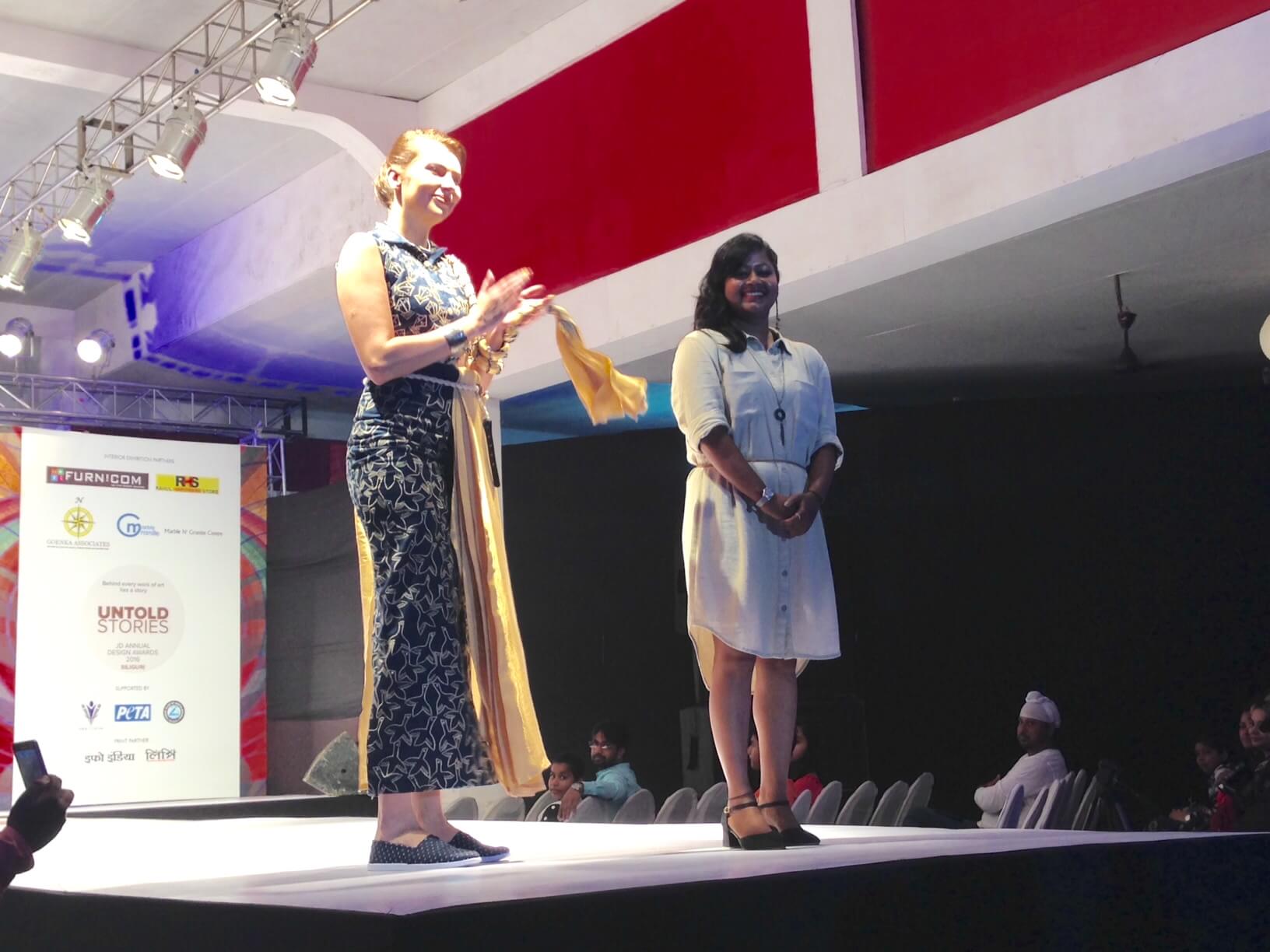 Jyoti Prasad's theme was 'Patterns Resung: Indo-Western & Casuals'. The fabrics used were denim and artificial silk.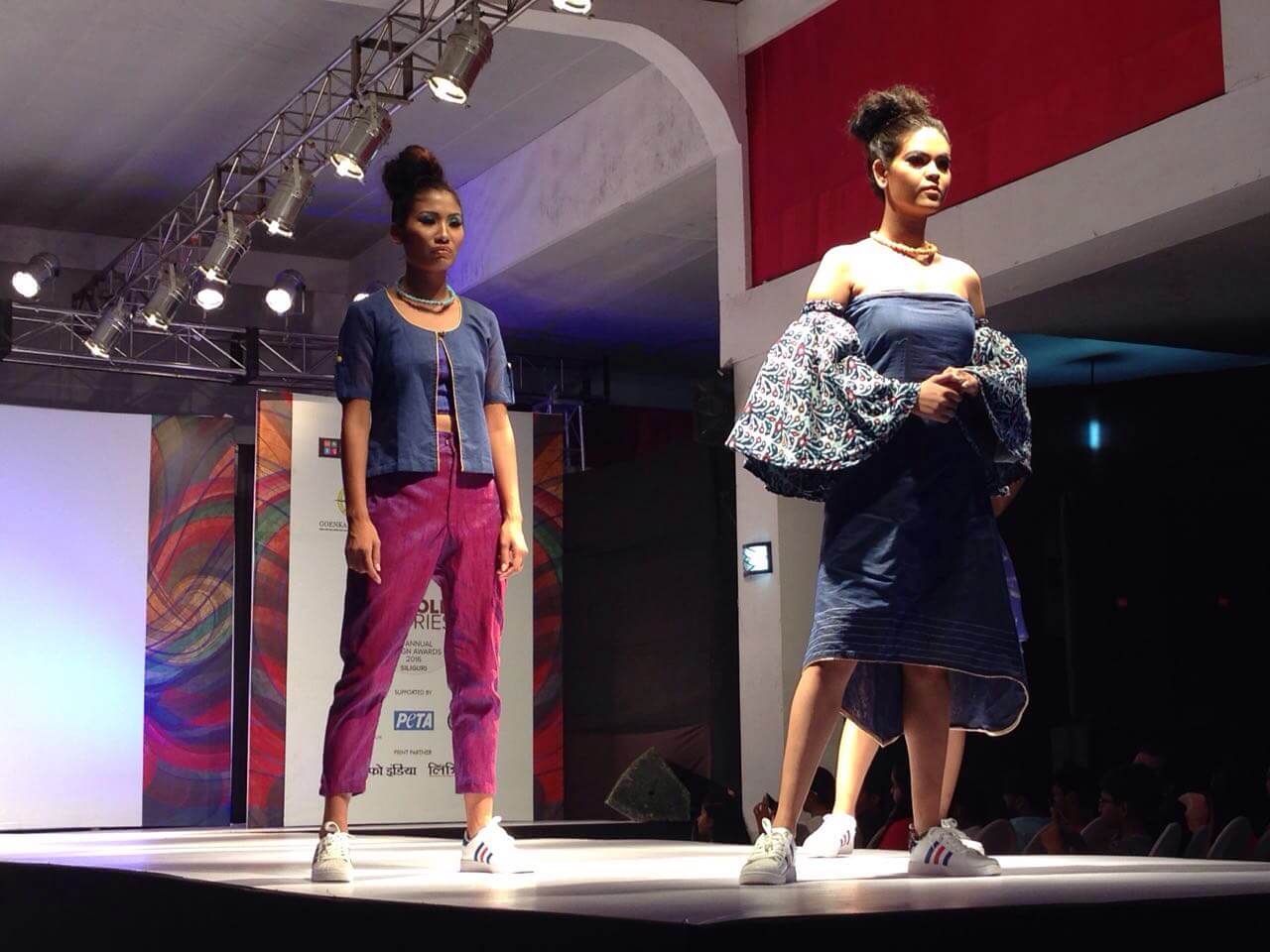 The theme used by Shikha Agarwal was 'Behind the Scene' and the fabric used in her designs were vegan georgette, cotton and twill cotton.
Our fashion expert and associate manager of celebrity and media projects, Benazir Suraiya was present at the show where she walked down the ramp with our cow mascot raising awareness about the cruelty of the leather industry.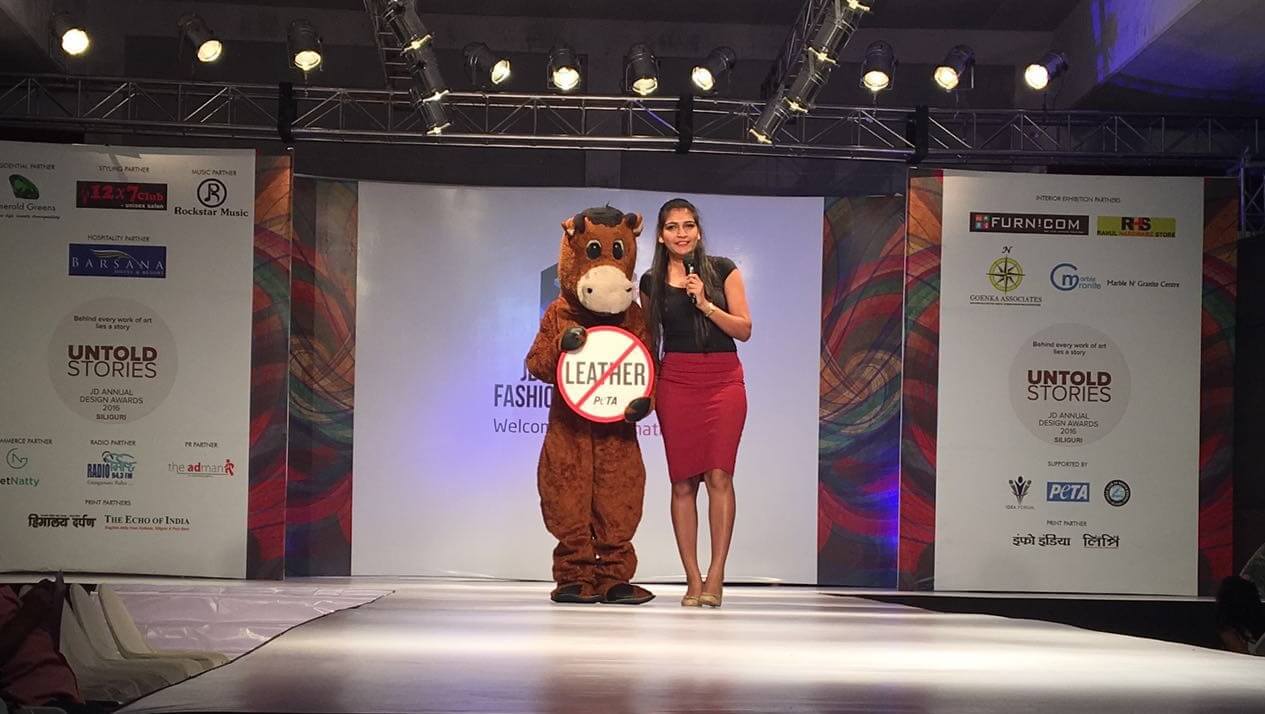 In India, cattle on their way to slaughter are often crammed so tightly onto trucks that they suffocate and die en route. At the slaughterhouse, they are typically killed with dull knives in full view of each other. Furthermore, a disturbing PETA Asia undercover investigation video revealed that dogs are bludgeoned and killed so that their skin can be turned into leather gloves, belts, jacket collar trim, cat toys and other items.
What You Can Do to Help
Pledge Never to Wear Leather: