JD Institute of Fashion Technology, Bhubaneshwar 'Says NO' to Leather with PETA
PETA India is excited to be a part of the JD institute Annual Design Awards – 2016, which has brought us to the beautiful city of Bhubaneshwar this time! Catch a glimpse of PETA's cow mascot at Hotel Hindustan International on 3rd August at 6 pm, where he will walk down the ramp promoting the 'No Leather' campaign with Ms. Benazir Suraiya, PETA's Associate Manager of Celebrity & Media Projects in the presence of Vishal Subudhi – JD institute Centre Director, Licensee Mr. Sibadutta Subudhi and Mr. RC Dalal – Executive Director.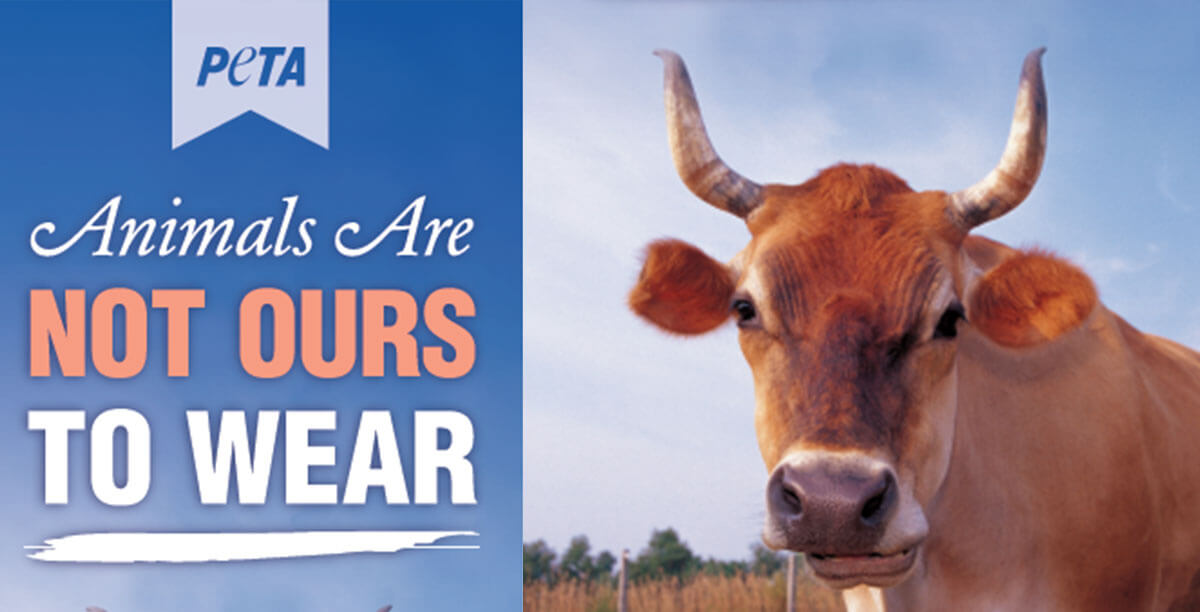 Students have dedicated to creating and spreading awareness against the use of animal skin, fur and silks by promote animal-friendly clothing lines carrying the tag "Animals are not ours to wear". This is an inspirational step to motivate the youth to prevent animal abuse in the fashion industry.
What You Can Do to Help
Wear your own skin. Sign the pledge to be leather-free today: