The Hottest Vegetarian Celebs of 2011 … So Far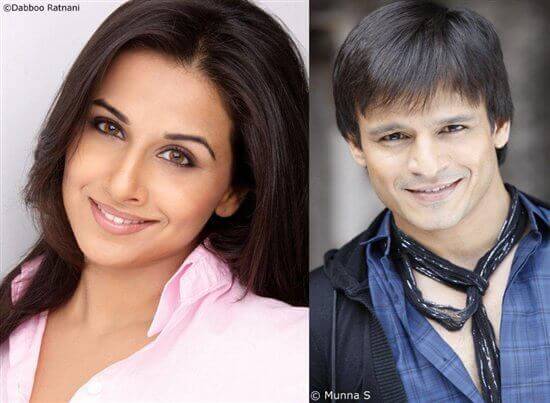 Actors Vivek Oberoi and Vidya Balan are frontrunners for the title of PETA India's Hottest Vegetarian Celebrity of 2011. Shortly after the poll was posted, both stars started raking in the votes. The very talented Oberoi helped reconstruct an entire village during the South Asian tsunami, sponsors the surgeries for children who need them but cannot afford them, and is an anti-tobacco ambassador. Clearly, Oberoi's beauty is not just skin deep. He went vegetarian after watching a video on the violent and painful deaths that animals endure at slaughterhouses. He has said, "I realised I do not want to be hypocritical …. To turn vegetarian was a conscious decision".
Vidya Balan, too, has a healthy heart of gold. With a bagful of accolades for her sensational performance in movie The Dirty Picture, Vidya was reported to have said, "I am vegetarian. As a result, my metabolism has improved, and this is a huge contributor to weight loss".
Hot on their heels are Sonu Sood, Dhanush, Shahid Kapoor, Amitabh Bachchan, Mallika Sherawat, Kareena Kapoor, Hema Malini and Ayesha Takia.
You have until 10 January 2012 to help keep Oberoi and Vidya in the lead or choose your favourite sexy star instead. The winners will be declared by the end of January 2012, so don't forget to vote. More importantly, go vegetarian like your favourite celeb. The winner will be chosen by PETA on the basis of the following equally-considered factors: the total number of votes each celebrity receives; their potential to reach a large audience; PETA's assessment of the celebrities' attractiveness.
Vegans enjoy lower rates of heart disease, cancer, diabetes, obesity and impotence than meat-eaters do. Going vegetarian or vegan will save the lives of many animals per year and is the most effective way that you can combat climate change.