Golfer Mahindra Singh Joins PETA's Veg Campaign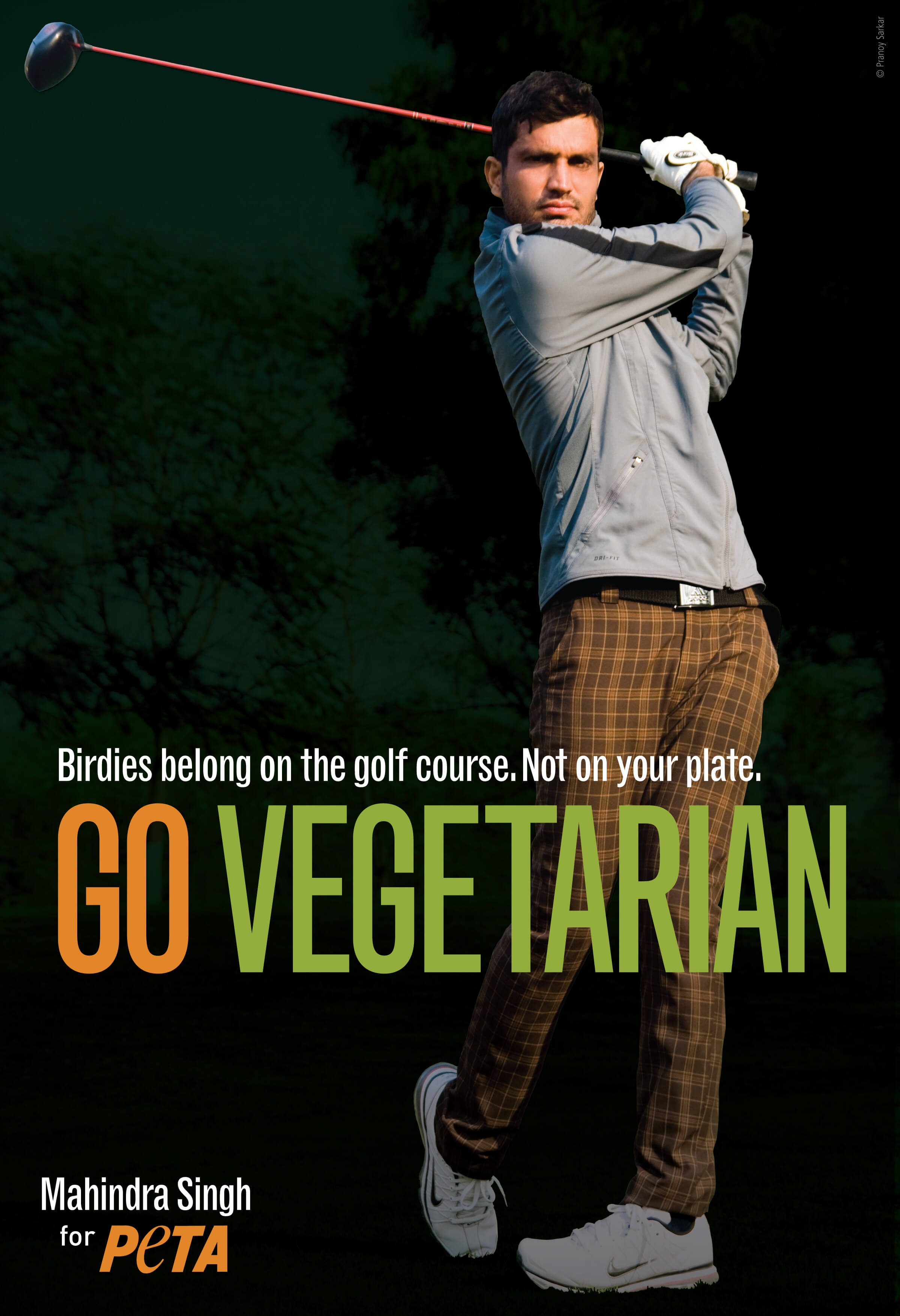 Golfer Mahindra Singh wants all his fans to help spare "birdies" from dinner plates. While preparing for the upcoming SK Telecom Open in Korea, Singh took time to star in a pro-vegetarian ad for PETA that reads, "Birdies Belong on the Golf Course. Not on Your Plate. Go Vegetarian". The ad has been shot by ace photographer Pranoy Sarkar.
A longtime vegetarian and animal lover, Singh says, "I spend much of my time on the greens, and I want my diet to be green too. Plant-based foods are not only cruelty-free and environmentally-friendly, they're healthy too".
Well said, Mahindra! Meat consumption is worse than a double bogey when it comes to human health. Eating meat, eggs and dairy products has been conclusively linked to leading killer diseases, such as heart disease, diabetes and cancer. And, of course, the meat industry causes animal suffering on a massive scale. Animals used for food in India are raised in cramped, filthy conditions and then hacked to pieces with dull knives in full view of one another.
A recent report in World Watch magazine – titled "Livestock and Climate Change" – found that livestock and their by-products account for more than half of annual worldwide greenhouse-gas emissions. Raising animals for food also pollutes the water, destroys terrestrial and aquatic ecosystems and requires massive amounts of water, energy and land.
So let's do our health, the environment and animals a favour by pledging to go vegetarian today.