Get Curried Away for Durga Puja
If there's anything we love more than food, it's a celebration. And when festivities involve food, well, that's just the icing on the vegan cake. So of course, we're all pumped about Durga Puja. Unfortunately, our finned friends aren't so enthused, because many people cook dishes made of fish for the holiday. If you prefer your festivities without fatalities, read on for a fabulous faux-fish recipe from the mum of Neha Singh, our youth outreach adviser. We used Sunshine brand faux fish for this recipe, and you can find it in these stores.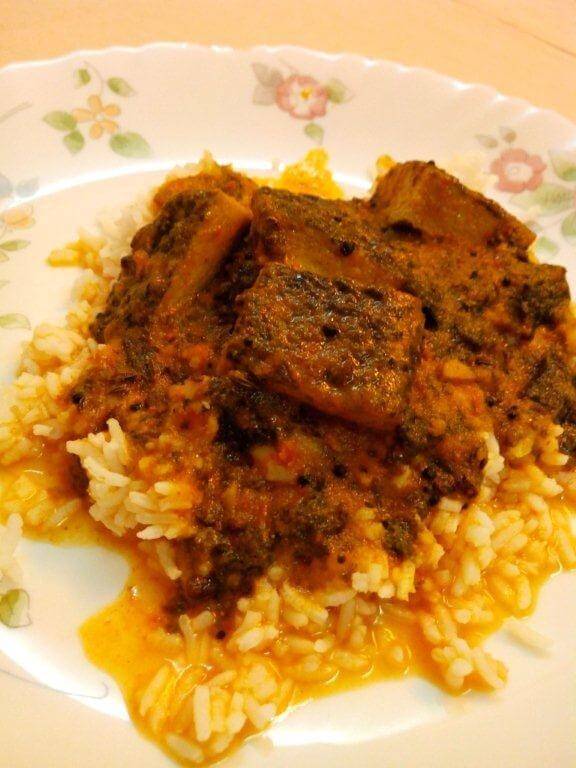 Neha's Mum's Faux-Fish Curry
1 pkg (380 g) Sunshine Veg Black Pomfret , defrosted and cut into 2-inch pieces (or the same amount of any other kind of vegan faux fish)
Oil, for frying
1/2 tsp fennel seeds
1/2 tsp rice seeds
1/2 tsp mustard seeds
1/2 tsp cumin seeds
1/2 tsp fenugreek seeds
1 medium onion, chopped
1 medium tomato, chopped
5–7 cloves garlic, minced
1-inch piece ginger
1/4 tsp turmeric seeds
1/4 tsp coriander powder
Red chili powder, to taste
Salt, to taste
1/2 cup water, plus more as needed
1/2  tsp fenugreek powder
Fry the faux fish in a small amount of oil in a nonstick pan on medium heat, then remove from the pan and set aside.
In the same pan, combine the fennel seeds, rice seeds, mustard seeds, cumin seeds and fenugreek seeds. Fry until the mixture begins to crackle.
Mix the onion, tomato, garlic and ginger to form a paste and add to the crackling spices. Cook, stirring constantly, for 3 to 4 minutes. Add the turmeric seeds, coriander powder and red chili powder and stir until the mixture turns dark red.
Add the salt and 1/2 cup of water and boil until the water reduces to the desired consistency. Add the faux fish and cook on low heat for 5 minutes.
Sprinkle with fenugreek powder and cook for 2 more minutes. If needed, add more water to adjust the consistency.
Makes 4 servings
Check out more tasty Durga Puja recipes here.