FIR Filed After PETA Shared Shocking Video Of Illegal Bullock Cart Race In Sangli
After a whistleblower provided a shocking video revealing that bullock owners administered electric shocks with a live wire to animals and twisted, broke, and chewed their tails to force them to run in an illegal bullock race in Sangli, PETA filed a complaint with the Sangli police to report this apparent violation of The Prevention of Cruelty to Animals Act (PCA), 1960 as well as the 2014 order of the Supreme Court of India that banned bullock cart races and the 2017 orders of the High Court of Bombay that stayed the operation of the Prevention of Cruelty to Animals (Maharashtra Amendment) Act, 2017 – the law passed by the state government to legalise the cruel sport. Despite initial resistance and delays, the Sangli police filed a First Information Report (FIR) against the event's organisers and the animals' owners.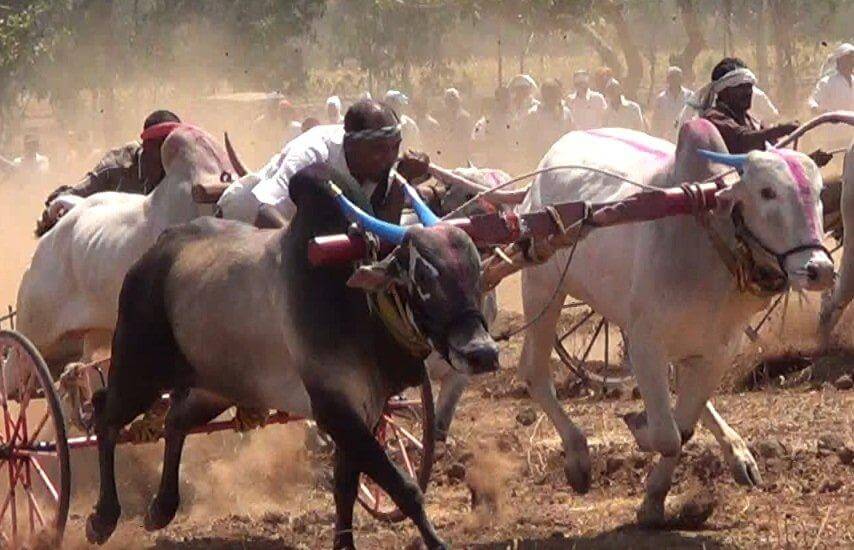 PETA notes that during races, bulls are often beaten mercilessly with wooden sticks that are spiked with nails in order to get them to run faster in the sweltering heat and that painful twisting and biting of their tails is common. Such events are also a threat to public safety.
In October, in response to a Public Interest Litigation (PIL) filed by Ajay Marathe, in which PETA filed an intervention application, the High Court of Bombay passed an order stating that it's bound by the observations and views of the 2014 Supreme Court judgment that banned bullock cart races across the country. The High Court pointed out that the Supreme Court has categorically stated that bulls are not anatomically suited to racing. The 2014 Supreme Court judgment also noted that bullock cart races are inherently cruel – causing the animals excruciating fear, pain, and suffering – and cannot be purported to promote tradition or culture, which is the stated intent of the Prevention of Cruelty to Animals (Maharashtra Amendment) Act, 2017, and the Maharashtra Prevention of Cruelty to Animals (Conduct of Bullock Cart Race) Rules, 2017. The High Court also clarified that no bullock cart races shall be conducted in Maharashtra, even if the state government provides notification of new rules. In September, PETA filed a petition in the Supreme Court seeking its direction to strike down the state laws that legalise bullock cart races. Recently, the state government of Maharashtra has also approached the Supreme Court through a Special Leave Petition to challenge the stay order of the High Court of Bombay regarding these state laws.
You can help bulls by taking action here: