Feeding the Future (Infographic)
On October 31, 2011, the world's population hit 7 billion people. India's population alone comprises more than 17 per cent of the world's population. Our current food system is incapable of addressing the needs of so many, and it's up to us to make a change in the way we eat.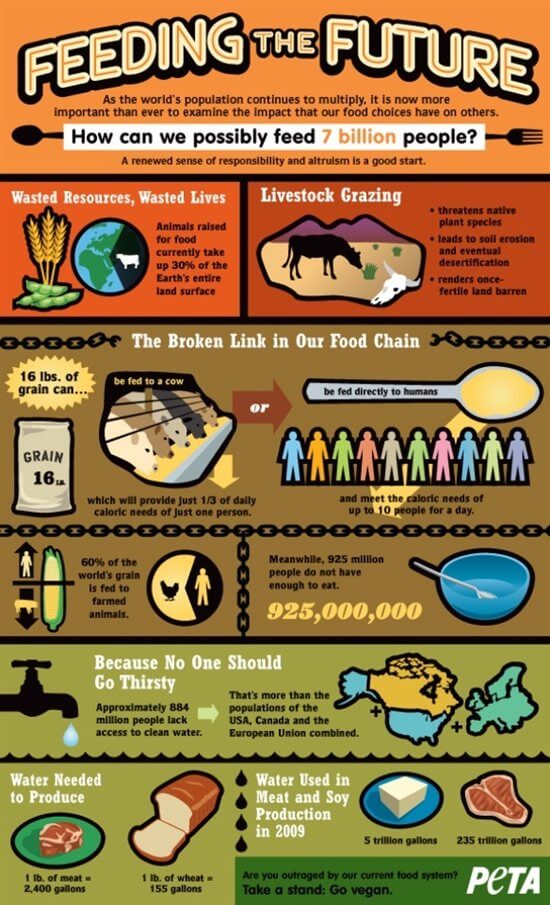 If you'd like to put an end to world hunger, environmental destruction and cruelty to animals, do your part and pledge to be vegan today.