Dog Show Celebrates Indian Dogs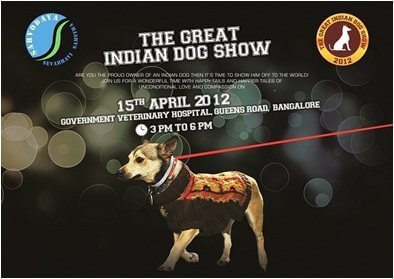 At the Great Indian Dog Show, every dog can have his or her day. On 15 April, a group of dog enthusiasts, in conjunction with Sarvodaya Sevabhavi Sanstha , will host an event in Bangalore in honour of our native Indian community dogs. Paws in the air if you want to see which desi dog will win such delightful categories as "Who has the waggiest tail?", "Who are the Mr and Ms Congeniality of the day?", "Who is the survivor of the year?" and "Who will be the naughtiest puppy of them all?" 
These and other fun categories will be the highlights of the show, as the wonderful dogs strut their stuff in front of the judges. To show that every dog can be a winner, all participants will receive medals proclaiming "Proud to Be an Indian Dog" and given goodie bags.
Like the show's organisers, PETA advises against buying dogs from breeders, which only causes more homelessness and neglect, and instead hopes that the show encourages people to adopt homeless Indian dogs from animal shelters or the street. 
Don't have an Indian dog to enter in the show this year? That can only mean one thing – if you're looking to welcome a dog into your home and if you have the time and the space, it's time to adopt! Fifteen adorable puppies will be up for adoption that day – all are eligible for free sterilisation at 6 months old. Now that's a reason to stand up and bark!
If you live in or near Bangalore, join the fun on 15 April at the Government Veterinary Hospital campus, from 3 to 6 pm. The organisers are promising one heck of a pawty!