Catching Up With Dazzling Dipannita Sharma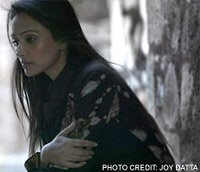 One look at Dipannita Sharma and it's easy to see why this Assamese beauty was named Miss Photogenic in the 1998 Miss India contest. Now a top model and actor, Sharma has rocked the ramp for many fashion designers – including Ritu Kumar, Tarun Tahiliani, Aki Narula and Rocky S – and has commanded the catwalk at Lakmé Fashion Week. She's also lent her fab face and form to loads of hot ads. As one of Bollywood's hottest up-and-coming actors, this multitalented beauty has appeared in 10 films, including 16 December and the recent romantic period piece Khoya Khoya Chand.
Blessed with beauty and brains, Sharma also has a big heart when it comes to animals. We were recently able to sit down with this A-list animal lover and chat her up about everything from one-horned rhinos to protecting animals from abuse to getting married!
Tell us something about yourself.
I am basically a girl from Assam, which is where I was born and raised. Eventually I came to Delhi to go to Indraprastha College, Delhi University, where I studied history. In college, I used to participate in a lot of fashion shows. During one such show, I won a free portfolio. Then I got selected for a professional show, after which I did the Miss India contest. I then progressed into a full-fledged career in modelling. After two to three years of being in Mumbai, I went to audition for a movie, 16 December, and got the part. But modelling remains my preference. I am only a part-time actor.
Do you have any animal companions?
I don't have any companion animals now because I live in an apartment more or less on my own. I feel that without a caretaker, it's not right to keep animals, because they get neglected.
Why do you think it's important to support animal protection?
I am against cruelty towards animals. We all belong to the animal kingdom. We as humans have the ability to think and express ourselves. Hence we should take care of animals, who don't have the freedom of expression that we have.
What do you have to say about animals who are imprisoned in cages in zoos and circuses and cannot even engage in their most natural activities?
I think one should go to a sanctuary instead of a zoo, because if you are educating a child on animals and you take him or her to a zoo, the immediate reaction is "Oh! They are animals, and they need to be caged". That's indeed a very wrong idea.
When I was young, I used to visit sanctuaries like Kaziranga with my dad. That's a nice way to educate your child.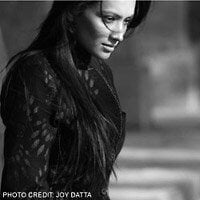 Circuses don't have the facilities or the funds to take care of animals. The way they treat and train animals is not right. They use harsh means, like beating animals, to train them to do various tricks. I feel sad when I see an animal caged in a small area where he or she can barely move. There is no need for animals to be a part of a circus.
As you probably know, wild tigers are being killed for their skin, and elephants are being killed for their tusks for ivory. What do you have to say about the illegal trade in wild animal products?
Illegal trade is terrible. I am from Assam, which is famous for the one-horned rhinoceros, who is nearing extinction because of this. I am totally against the illegal trade in wild animal products. It's absolutely disgusting and cruel. Like I said, we humans should not behave in this manner just for fun. It's not fashionable sporting jewellery made out of ivory.
Many animal protection groups are working towards reducing the population of stray animals by sterilising them. What are your views on that?
Sterilisation of stray animals is a very good idea.
What would you like to say to young people about protecting animals?
They should look at animals as beings from their own kingdom, who are probably lesser than us only in terms of lack of freedom of expression. Since we are superior, we should be protective towards them instead of feeling superior in the wrong way and teasing them, pelting stones at them or treating them badly in other ways. Animals have needs just as we do. Whenever you see an animal in distress, call an animal care home. These are small things you can do to show your compassion towards animals.
Lots of young kids want to get into modelling. What would be your advice to them?
Have a good head on your shoulders. Always have a backup plan. It takes time; don't be in a hurry. If you are in a hurry, you could fade away as quickly.
*****
Want to be a "model" citizen for animals? If you ever see anyone mistreating an animal, immediately intervene, and alert the authorities if necessary. Remember, animals can't call for help. They're depending on you to be their voice for them. And don't forget to sign up for the Street Team to learn more about how you can help animals today!